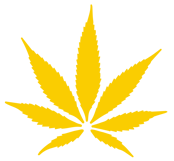 Coastal Dispensary - West LA
Los Angeles, California
Med + Rec
Accessible
2435 Military Ave, Los Angeles, California, 90064
License information

License information

Lic. No. C10-0000143-LIC Lic. No. C10-0000062-LIC Lic. No. C9-0000067-LIC Lic. No. C9-0000304-LIC
Wednesday
10:00am - 9:45pm
Thursday
10:00am - 9:45pm
Saturday
10:00am - 9:45pm
Coastal Dispensary - West LA
Coastal started its first shop in Santa Barbara in 2018. The team is proud to be a part of the California and cannabis community and thus offer quality, worthy, and mostly local product selection. Your level of knowledge and experience in the use of cannabis don't matter to the workers – everyone is wholeheartedly welcomed, from first-time users to seasoned profs. The staff is always excited to guide you and help you find your cup of tea.
Coastal Dispensary's Mission Statement
Coastal firmly believes in the idea that legal cannabis and its reasonable use can make the world a healthier, happier, and safer place. The idea's found response in people's hearts, and now Coastal has stores in West LA, Santa Barbara, Vallejo, Stockton, Ventura, Carpinteria, Goleta, San Luis Obispo, Santa Maria, Los Alamos, Paso Robles, and will soon open one in Concord.
The shop offers delivery to your home from the nearest store. Hours of delivery are 9 am – 10 pm. Some of the shops work only for delivery and are currently not accepting visitors. These are shops in Ventura, Carpinteria, Goleta, San Luis Obis, Santa Maria, Los Alamos, and Paso Robles. However, they are planning on opening and working at full strength.
The Coastal dispensary menu is as rich as its experience in cannabis. This is what you can buy from them:
Flowers – vast choice of Indica, Sativa, and different hybrids
Pre-rolls packaged and ready to use
Edibles with multiple options of flavors and textures
Vaporizers in various styles to adjust to specific needs (by the way, they are considered to be healthier than smoking joints or bongs)
Topicals infused with CDS and/or THC for local external use (come in forms of creams, oils, sprays, soaps, and even bath soaps)
Coastal Dispensary Loyalty Program
The Coastal dispensary has a unique loyalty program, which grants rewards for every purchase. First, you earn 1 point for every dollar you spend online or in any store and then can save 5$ for every 200 points. Second, if you simply sign up online or in a store, you become a member and get access to exclusive specials and promotions, double point shopping days, and special birthday gifts. Last but not least, you can become an ambassador after spending 1,000$ per year in the store. You'll all benefits listed above plus early access to events, special point multiplier days, and access to exclusive products.
Working hours: differ from store to store