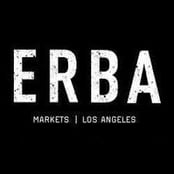 ERBA Markets
Los Angeles, California
Med + Rec
Accessible
12320 W Pico Blvd, Los Angeles, California, 90064
License information

License information

Lic. No. C10-0000383-LIC
Delivery, Pickup instore, Curbside pickup
Wednesday
8:00am - 10:00pm
Thursday
8:00am - 10:00pm
Saturday
8:00am - 10:00pm
ERBA Markets
ERBA dispensary is a great cannabis store with knowledgeable and dedicated workers. You can find ERBA markets in Pico, Venice, San Pedro, and Lompoc. This dispensary offers thousands of cannabis products to choose from of numerous brands. An undeniable advantage of the company is that they offer free delivery with no minimum sum of the order. ERBA accepts cash and both debit and credit cards for payment, and any valid government-issued identification. All stores have ATM on-site and parking. What's more, you have the option to make orders for curbside pickup.
The dispensary provides a lot of pleasant discounts, such as 20% off for bringing a friend, 20% off 1 item on your first visit, 30% and 40% off 1 item on your second and third visit respectively, and offer daily and weekly specials (you can find this information on their website). In addition, you can buy a gift card there (25-250$) to make a gorgeous present for your friends or family.
About ERBA Store Philosophy
ERBA maintains a philosophy that shopping in their stores should be experimental rather than transactional. That's exactly why every customer is treated uniquely and personally to provide the best possible products. The staff will do everything to help you find your cup of tea and get the experience you'll remember.
Before going to the ERBA store, you can explore the market with a 360 visual tour on their website and make sure that these people know their business. The stores have a perfect exterior and interior. All products are placed on the showcases to help you quickly check the menu and make your eyes run wide.
The shop has a wide assortment of cannabis products for medicinal and recreational use – flowers (Indica, Sativa, and various hybrids), pre-rolls from the best brands, tinctures, edibles, goods for vapes (liquids and cartridges), beverages, and much more. Also, ERBA is specifically proud of their new exclusive product – Rebel Cast Special Edition: Unity Blend Wine
COVID-19 Restrictions Information
If you decide to visit the ERBA collective, remember that the store follows COVID-19 restrictions:
All visitors are required to wear a mask, no matter the vaccination status
Only 25 visitors are allowed inside the store at a time
All store and delivery workers are obliged to wear both a mask and gloves
All counters and registers are always disinfected
Working hours: 8 am – 10 pm (Pico), 9 am – 10 pm (Venice), 9 am – 9 pm (San Pedro), 8 am – 9:50 pm (Lompoc) every day