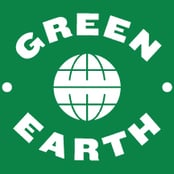 Green Earth Collective
Los Angeles, California
Med + Rec
Accessible
4801 York Blvd, Los Angeles, California, 90042
License information

License information

Lic. No. C10-0000487-LIC
Wednesday
9:00am - 9:45pm
Green Earth Collective
Green Earth Collective is a passionate community with the aim to preserve and improve our home planet. That is exactly why the company decided to create their own unique, clean, and organic product line - not only to provide the customers with the best flowers at the lowest possible price but to remain eco-friendly and harmless to the Earth. With 50 years of experience in the cannabis industry, Green Earth collaborates with local farms in California to make sure that the products are pure and high-grade.
This dedication resulted in starting two shops in Highland Park and Granada Hills. The stores are always happy to meet their clients, and the staff is ready to put all efforts and give the guidance one may need. At the same time, the company respects the desire to stay safe and offers free local delivery for orders over 50$ within 5 miles. Orders below 50$ or farther than 5 miles still will be delivered but for a small fee. Curbside pickup is available too. You can just place the order, drive to the shop, remain in your car, and the dispensary representative (in a mask) will come to you with your order.
What's on the Menu?
Green Earth Collective menu has 8 categories: flower, pre-rolls, vaporizers, concentrates, edibles, tinctures, topicals, and accessories. Let's have a closer look. The shop sells all Sativa, Indica, and hybrids, marking the THC and CBD capacity of every single product (you can check this info on their website). You can buy pre-rolls piece by piece or in sets of 3, 4, 5 pieces. As for the vaporizers, you can find cartridges, pods, and disposables there. Concentrates are divided into live resin, rosin, RSO, sauce, hash, and badder. Edibles come in various forms, such as chocolates, gummies, drinks, capsules/tablets, chews, and sublingual products. What's more, Green Earth dispensary sells flavored/unflavored tinctures, tinctures for pets, and tinctures in the form of a spray. For medicinal use, customers can find balms, topical oils, lotions, sticks, and transdermals with THC and/or CBD. Lastly, you can buy lots of cute accessories for cannabis use like batteries, lighters, rolling supplies, grinders, glassware, pipes, dab tools, and many others.
Green Earth Social Initiatives
One of the coolest things to mention about Green Earth collective is their social community service. They indeed prove their philosophy with their deeds. Collecting Christmas gifts for orphans, cleaning up the neighborhood, donating for the homeless, and supporting local non-profit organizations are just a small list of what they have already done. Just imagine the vibe of these wholesome people!
By the way, if you subscribe to Green Earth's newsletter, you'll get updates, special discounts, 10% off your first order, and much more. Also, don't forget to check their blog, the posts there are incredible! One of the latest, for example, is "How to incorporate cannabis in your Hanukkah traditions". Isn't that fun?
Working hours: 9 am – 10 pm every day (all stores)