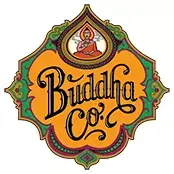 Buddha Company
Los Angeles, California
Med + Rec
Accessible
2038 Sacramento St, Los Angeles, California, 90021
License information

License information

Lic. No. C10-0000559-LIC
Tuesday
12:00am - 12:00am
Wednesday
12:00am - 12:00am
Thursday
12:00am - 12:00am
Saturday
12:00am - 12:00am
Buddha Company
Buddha company currently has two stores in LA – in DTLA and Arts district. The company has rich experience in serving the cannabis community as they've been working in this scope for more than a decade. Being located in very convenient destinations, the shops have a cool design called to help customers find them easily and check all the products on glass cases.
Buddha stores have different options for customers to shop. You can visit one of the stores and order anything you need online, both for pickup and delivery. What's even better is that this company offers nice discounts and specials. For the first visit, every customer gets a 20% discount on the order with the code "GOBUGGHA". Also, there are rotating week specials for the most popular products, they can always be checked on their website.
Buddha Shopping Experience
As for the workers and customer care, everything you need to know is that there are numerous reviews on various platforms where real visitors mention many names of the store staff, thanking them for their excellent shopping experience. The workers are said to be very caring, helpful, knowledgeable, and eager to adjust to personal needs and demands. They will spend as much time as needed with you and give you a detailed consultation on every product you'd like.
A notable benefit of the Buddha company DTLA and Arts district shops is their opulent menu. The dispensary has a wide selection of high-potency cannabis flowers (Indica, Sativa, hybrid) for medicinal and recreational use. On top of that, you can also find pre-rolls of the best licensed cannabis brands, which go in different sets, cannabis concentrate liquid and special vape cartridges, concentrates such as sugars, waxes, badders, and edibles in many forms. Some of the prominent products are sublinguals (cannabis tincture products) and cannabis topicals for massages that can relieve aches, pains, and energy blocks.
Cannabis Education From Buddha
If you are a newbie in the endless sphere of cannabis usage, remember that Buddha company provides cannabis education for everyone. Not only you can get expert advice from their team (in the store, online, or on a phone call), but they also have a well-written blog that can help you become a full-grown cannabis connoisseur. New articles are added every month covering a vast range of questions about cannabis. Some of the greatest posts are, for example, about cannabis oil for autism, the latest findings of cannabinoid research and development, facts about cannabis cancer treatment, uses and benefits of CBN tincture, dispensary products for pets, treating anxiety and depression with edibles, what to look for in cannabis extract, and many others. Everyone should check it out!
Working hours: Mon-Fri – 8 am – 10 pm, Sat-Sun – 10 am – 10 pm