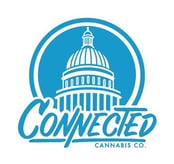 Connected
Sacramento, California
Rec
Accessible
2831 Fruitridge Rd Suite E, Sacramento, California, 95820
License information

License information

Lic. No. C10-0000330-LIC
Pickup instore, Curbside pickup
Wednesday
9:00am - 9:00pm
Connected
Connected is a California-based brand that first appeared in 2010. From the moment of its establishment, the team strives to provide connoisseurs with exquisite cannabis flowers. With such a long history and flawless reputation, there is nothing impressive that the company is steadily growing. At the moment, Connected has three dispensaries all around California: Sacramento, San Francisco, and Stockton.
The Brand's Recipe for Success
Teams at all Connected dispensaries believe that their brand is for true connoisseurs who value only the best products. That's why they try to ensure the production of the highest quality flowers, which can impress with everything, smell, taste, and terpene profile. Accounting for their recent growth and great purposes, the company massively hires new employees. It is not only another proof of their prosperity but also a perfect opportunity for those who want to work in the cannabis industry.
As an industry-leading company, Connected cooperates with a diversity of other brands. Among them, one may find such renowned companies as Alien Labs, Node Labs, and large retailers like Trulieve. What is more spectacular is that such collaborations provide these top-notch products to more people all around the US. For example, besides California, products from Connected are already available in Arizona and Florida dispensaries. On top of that, they are always open to new collaborations that only demand filling an application on the brand's website.
Advantages of Sacramento Connected
The company sells lots of products through direct retail, but online orders are available only for wholesale. On the other hand, if you have the opportunity to visit Connected Sacramento, it's most likely that you won't regret it. First of all, it would be a loss not to mention the design solutions used in the shop. Although it's not very large, it has everything the customer needs and more. The most convenient features of the Sacramento shop are that it has a waiting area with sofas and that the entrance doesn't create trouble for people with disabilities.
However, what appeals the most is the number of goods on the shelves. That's because the brand has a variety of products, such as:
Flowers
Cartridges
Disposable vape pens.
The most famous marijuana strains representing the mainline of Connected products are Gelonade, Lemonatti, The Chemist, and Slow Lane.
Besides all that, the dispensary also has an Instagram account where they publish photos and, more importantly, show their brand-new products. Among those, it's possible to highlight such strains as Hitch Hiker or Pantera Limone.
Working hours: 9 am – 9 pm every day in all stores.