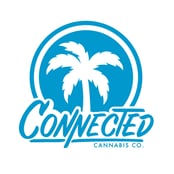 Connected - SF
San Francisco, California
Med + Rec
Accessible
5234 Mission St, San Francisco, California, 94112
License information

License information

Lic. No. C10-0000501-LIC
Wednesday
8:00am - 9:00pm
Connected SF
Connected SF is an offshoot of the Connected Cannabis Co. In addition to San Francisco, the dispensary also has stores in Sacramento and Stockton. The company has just started to develop its own site, so neither stock nor registration is available yet.
Connected SF Features
You can only buy a product in a store, but you can purchase marijuana for both medical and recreational purposes. You must be 21 years of age, and for this, you need to have a document that confirms your identity. The dispensary is a friendly institution for the disabled.
Unfortunately, in the dispensary, it is impossible to pay for the goods from the phone. The store is temporarily not accepting cards. You will also not be able to purchase anything with cryptocurrencies.
The store is open from 9 am to 9 pm. And the dispensaries have happy hours from 8 to 9 pm. Dispensary prices include taxes, so you don't have to pay extra.
What Does Connected SF Offer?
The dispensary menu can suggest its customers a wide range of products, from flowers to ointments. Among their products you can notice many well-known brands, for example:
Alien Labs
Almora Farm
BLEM
CAM
Cannabiotix
Dime Bag
Emerald Sky
Enjoyable
Friendly Farms
Store employees will help you determine the right product for the effects you want to achieve.
Covid Restrictions
While in the store, you are required to wear a mask. Employees must also protect themselves from unwanted contacts and possible threats.