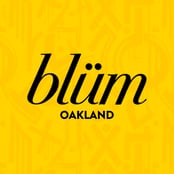 Blum
San Leandro, California
Rec
Accessible
1915 Fairway Dr, San Leandro, California, 94577
License information

License information

Lic. No. C10-0000027-LIC
Pickup instore, Curbside pickup
Wednesday
8:00am - 10:00pm
Thursday
8:00am - 10:00pm
Saturday
8:00am - 10:00pm
Blum Dispensary
Blum dispensary, now known as SilverStreak, is about high-quality service and product quality. SilverStreak has stores from Sacramento to the East Bay. Blum's dispensary is located in San Leandro, California. SilverStreak is fully licensed and only offers its product to individuals over 21.
The dispensary does not make deliveries and operates as a pick-up shop. Blum San Leandro is loved and honored by its customers, as only the most polite and patient staff work here. Employees are always ready to advise you by phone or tell you how to get to the Dispensary.
What's on the Blum San Leandro Menu?
Most often, users come to Bloom to buy cannabis flowers. Here you can find both classic and scarce varieties of marijuana. Dispensary staff can help you select one or another strain, depending on what effect you want to achieve. Besides flowers, the dispensary also offers the following products:
Edible
Ointments
Concentrates
Prerolls
Accessories.
Also, the dispensary often offers marijuana clones from Dark Heart Nursery. In general, the variety of products and brands will definitely surprise you.
What is Unique About Blum Dispensary?
This company has an important goal - to sow the seeds of social change. They understand the importance and responsibility of distributing marijuana in the modern world. The dispensary staff trusts their products. It is cannabis that has passed the tests in the laboratory.
Blum San Leandro provides priority care to medical patients. It would be best to have your passport and doctor's recommendations with you.
The specialty of the dispensary is also that their store is accessible to people in wheelchairs. And for veterans, they provide a 10% discount on all products. You only need to present a valid ID.
The dispensary accepts any form of payment except Apple Pay. You can also park next to the store or pick up your order right at the curb.
You must wear a mask when entering the store as Bloom is under Covid restrictions.
Opening hours are from Monday to Sunday from 8 am to 10 pm.