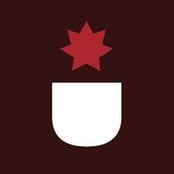 Consume
Carbondale, Illinois
Rec
Accessible
201 E Main St Suite 1A, Carbondale, Illinois, 62901
License information

License information

284.000058-AUDO
Wednesday
10:00am - 8:00pm
Thursday
10:00am - 8:00pm
Saturday
10:00am - 8:00pm
Consume Carbondale
Consume Carbondale, Illinois, is one of Consume's stores. Besides Carbondale, the company has three other locations: Marion, Chicago, and Oakbrook Terrace. The company developed rapidly and decisively and immediately opened a chain of stores in 2020.
Company's Philosophy
Consume Carbondale's policy allows the purchase of marijuana only from 21 for recreational purposes. But the philosophy of the company is very progressive. They created a marijuana class. These are lessons about different aspects of weed, and this is science and a kind of experimentation. Professionals and experts teach all lessons. Likewise, Consume Carbondale encourages class attendance with product discounts. For each lesson, you get loyalty points, which can then be spent on items in the store. You can only earn these points once per class.
Main Menu
The dispensary menu is very extensive and can offer you cannabis products such as:
Flower
Concentrates
Edibles
Cartridges
Pre-rolls
Topicals
The dispensary tries to combine novelties and classics to delight different visitors every day. The company also encourages "big" purchases. The more you buy, the more significant discount you get. A kind of cashback that regular visitors really like.
Working Hours and Covid Restrictions
The dispensary is located at 201 E Main St. Carbondale. The store is open Monday through Saturday from 10 am – 8 pm. Sunday is also a working day, only a little shortened. The dispensary is open from 12 pm to 6 pm on Sundays. The facility is subject to covid restrictions. Dispensary staff should regularly disinfect surfaces. In addition, the employee will communicate with you through a protective partition at the checkout to reduce the possibility of contact.