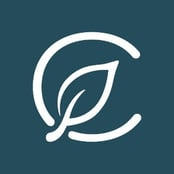 Curaleaf
Deerfield, Illinois
Med + Rec
Accessible
151 Pfingsten Road, Unit V, Deerfield, Illinois, 60015
License information

License information

DISP000018 284000121-AUDO
Pickup instore, Curbside pickup
Wednesday
10:00am - 7:00pm
Thursday
10:00am - 7:00pm
Saturday
10:00am - 6:00pm
Curaleaf
Curaleaf is an Illinois-certified dispensary. The owners created this establishment for patients who need medical marijuana. The dispensary is located at 151 South Pfingsten Road Suite V, serving customers in North Shore and Lake County.
Curaleaf Philosophy
Curaleaf is a company that creates its product from scratch. They have 26 cannabis farms and monitor the quality of marijuana every step of the way. The philosophy of the dispensary is straightforward. They want to lead people on the right path. They exist to help people experience their best cannabis treatment experience. Therefore, you will choose the drug individually. The company also promotes research in cannabis in every possible way.
What's on the Menu?
The dispensary menu offers many goods. These are products such as:
Flowers
Pre-rolls
Concentrates
Vape cartridges
Edibles
Tinctures
Topicals.
The company closely monitors its reputation and hires only knowledgeable employees. They must understand the composition and be able to advise the patient who asked for help appropriately. Curaleaf employees are patient and know almost every detail about the products.
You can place an order exclusively in the store. Unfortunately, the dispensary does not have a delivery function. However, this shop is handicapped-friendly. Here you will be given special attention and time. And to obtain medical marijuana, you only need to provide your ID passport and a doctor's recommendation.
The owners have made it possible to pay only in cash. No credit or debit cards are currently accepted.
Opening Hours
The dispensary is open every day. From Monday to Friday they are available from 10 am to 7 pm. Opening hours are slightly reduced on weekends. Saturday from 10 am to 6 pm, and Sunday from 10 am to 5 pm.
Covid Rules
The dispensary adheres to strict Covid restrictions. Both staff and customers must wear masks. All surfaces must be treated regularly. In addition, there is a plastic partition at the checkout to reduce the potential risk of infection.