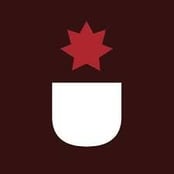 Med + Rec
Accessible
8195 Express Drive, Marion, Illinois, 62959
License information

License information

DISP000001 284000023-AUDO
Wednesday
10:00am - 8:00pm
Thursday
10:00am - 8:00pm
Saturday
10:00am - 8:00pm
Consume Marion
One of Consume's branches is located in Marion, Illinois. The address of this establishment is 8195 Express Drive. The dispensary opened its doors in June 2020. Consume takes care of its brainchild and tries to promote it whenever possible. That is why the company offers many discounts and a loyalty program to attract as many of those who will become regular customers.
Company's Goal
From the inside, the dispensary looks like an upscale office. Everything around looks like the world of the future. However, such an atmosphere does not make the visitor feel uncomfortable. On the contrary, it immerses them more and more into the world of cannabis and its knowledge. Consume encourages you to become more knowledgeable about what products you use and how they work. Therefore, for each cannabis lesson attended, consumers receive a certain amount of loyalty points that can be used when making a purchase. Consume Marion is suitable for both medical patients and those who want to relax and unwind.
What's on the Shelf?
The usual dispensary menu offers a variety of products, for example:
Flower
Concentrates
Edibles
Cartridges
Pre-rolls
Topicals
The menu for patients, however, may differ. You need to check it with the dispensary staff. You will also be pleasantly surprised that Consume Marion offers a permanent cashback discount. The more you buy, the more you get back.
Covid Restrictions
Covid-19 restrictions apply at the dispensary. You must be sure to wear a mask, and employees must disinfect the surface after each customer. Besides, communication usually takes place behind protective partitions at the checkout. However, you can also order directly from the car if you do not wish to enter the premises.
Working Hours
The dispensary is open daily. The schedule from Monday to Saturday is from 10 am to 8 pm. And on Sundays, the working day is a little shorter and is from 12 pm to 6 pm.