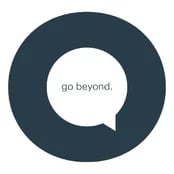 BEYOND / HELLO
Normal, Illinois
Med + Rec
Accessible
501 West Northtown Road, Normal, Illinois, 61761
License information

License information

DISP000045 284000051-AUDO
Wednesday
8:00am - 8:00pm
Beyond Hello
Beyond Hello is a giant network of dispensaries that operate in Pennsylvania, Illinois, Nevada, California, Virginia, and Massachusetts. The company was established in 2019 in Pennsylvania and, at the moment, has 31 shops located in the states counted above. There is nothing impressive that such a big company has many reviews, but the important thing is that they have lots of positive reviews.
The brand can be considered fully client-oriented, focusing efforts solely on the clients and their needs. Such an approach seems to work perfectly because the vast majority of positive reviews highlight the friendliness and professionalism of the staff. The recipe for the brand's success doesn't reduce only to those advantages, as they have many more to offer.
Brand's Rewards Program and Cannabis Education
One of the decent features implemented by the company is the rewards program, which can offer rather profitable deals. The "Hello club" system is pretty advanced and works through the website. To join it, the customers have to enter the program for their particular state, which will allow them to receive personalized offers. After every purchase, the client obtains points that can be exchanged for a discount after reaching a specified number.
Besides that, the Beyond Hello dispensary also does a great job with its educational program. On the website, it's possible to find a special section that educates on the correct approach to cannabis products and their influence on the consumer's body. On top of that, it contains lots of other valuable information regarding cannabis, including basic knowledge about terpenes, strain types, and consumption methods.
The Menu for Weed Connoisseurs
With so many dispensaries around different states, it's only natural for the company to provide an extensive list of various cannabis products.
Flowers
Pre-rolls
Edibles
Cartridges
Extracts
Tinctures
Topicals
Accessories.
Another encouraging feature of Beyond Hello is their reliable attitude towards the goods they sell. They have an extensive list of brands that they feature. Moreover, Beyond Hello also created a similar list of cannabis products they retail, and despite a large number of those, some of them even have a detailed description. Of course, each of the categories above contains around 100+ products, including Indica, Sativa, and Hybrid strains from a diversity of other brands. To sum it up, the brand offers all a customer may want and sometimes even more.
Beyond Hello in Normal, Illinois
Beyond Hello in Normal, Illinois is another one of many dispensaries operated by the company and one of the four located in Illinois. However, it's still a pretty modern shop that can suit almost all customers' standards. As well as many other shops, Beyond Hello in Normal can offer a warm, welcoming environment and an experienced team of weed professionals. Besides that, the company also states that this dispensary is ADA (accessible design for people suffering from disabilities) compliant and LGBTQ+ friendly.
At the same time, there are no problems with the number of different products, as the brand cooperates with the majority of cannabis growers and retailers across Illinois. The purchasing process is also comparatively easy because the payment is available with cash or debit cards. There is always an ATM on-site, which ensures that the customer will be able to pay in a way convenient to them. On the other hand, if the person is short of time, it's always possible to make online orders or just call ahead. Last but not least, the parking spots near the shop are free, so clients with vehicles won't face any troubles at all.
Working hours: open every day, 8 am – 8 pm