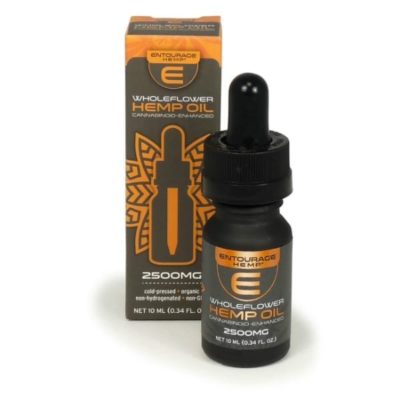 Entourage Hemp™ WholeFlower CBD Oil Tincture 500mg – 12% Total Cannabinoids
by Pure CBD Vapors
Entourage Hemp™ WholeFlower CBD Oil Tincture 500mg – 12% Total Cannabinoids represents the beginning of an expansion of full-spectrum CBD products.
About Pure CBD Vapors
Pure CBD Vapors has become one of the pioneers on the market. Since 2014, the company has been appreciated for providing trusted and transparent products from a wide range of various brands.. They test all of their items before reaching the consumers to ensure that they exceed expectations and industry standards.