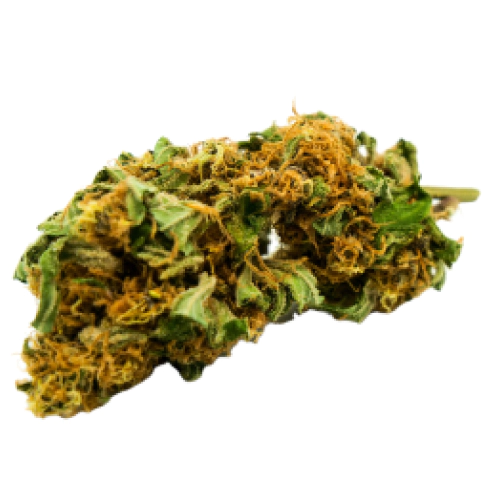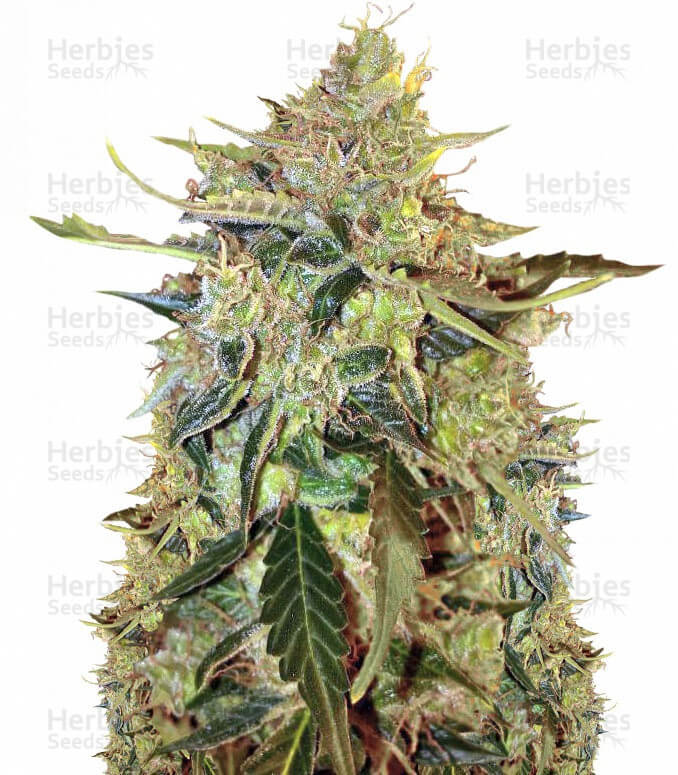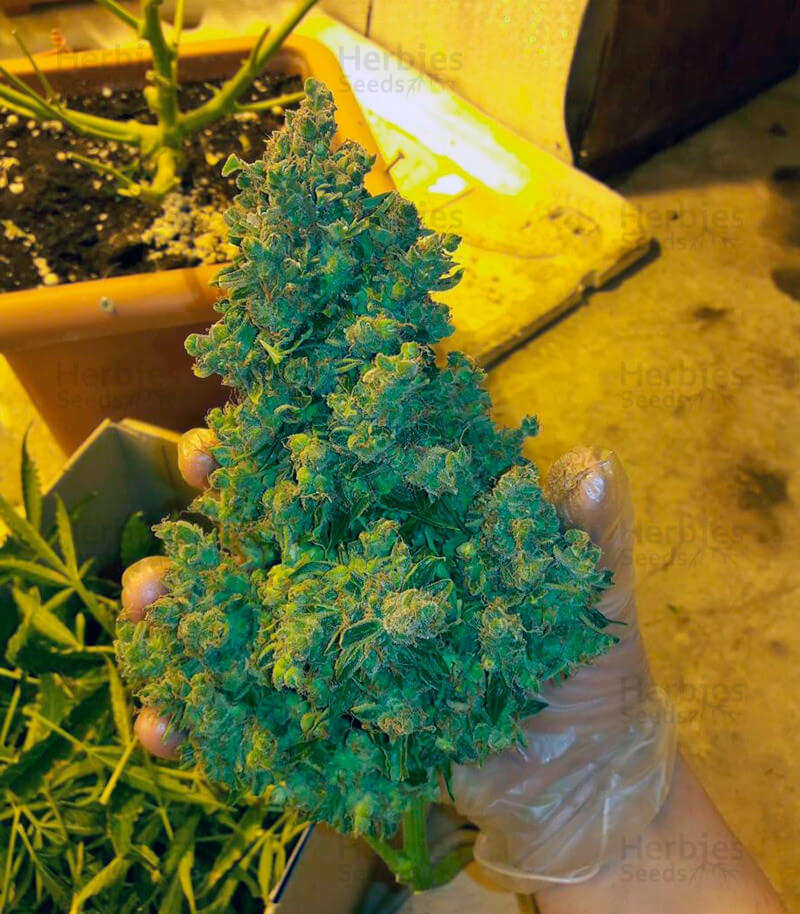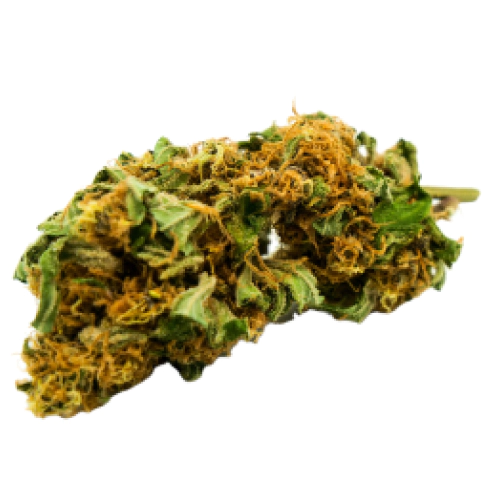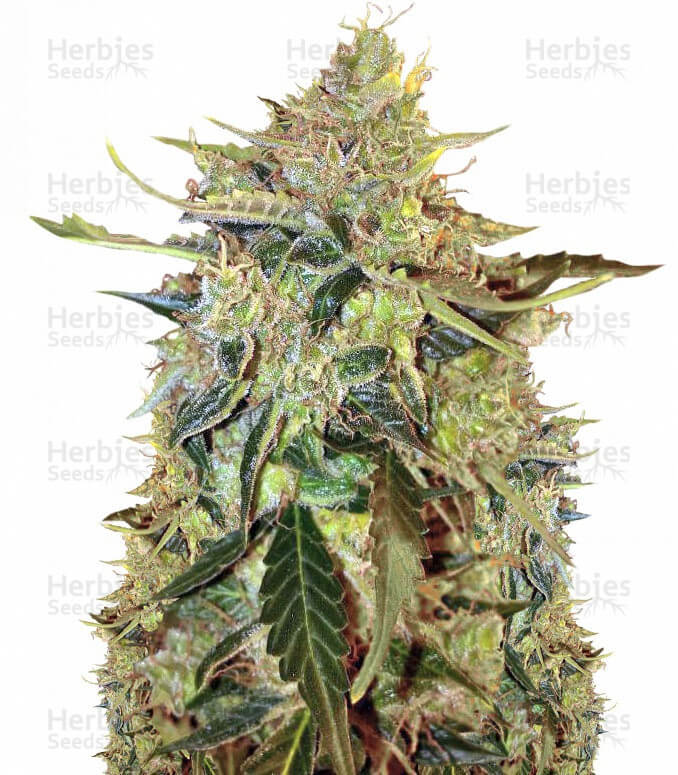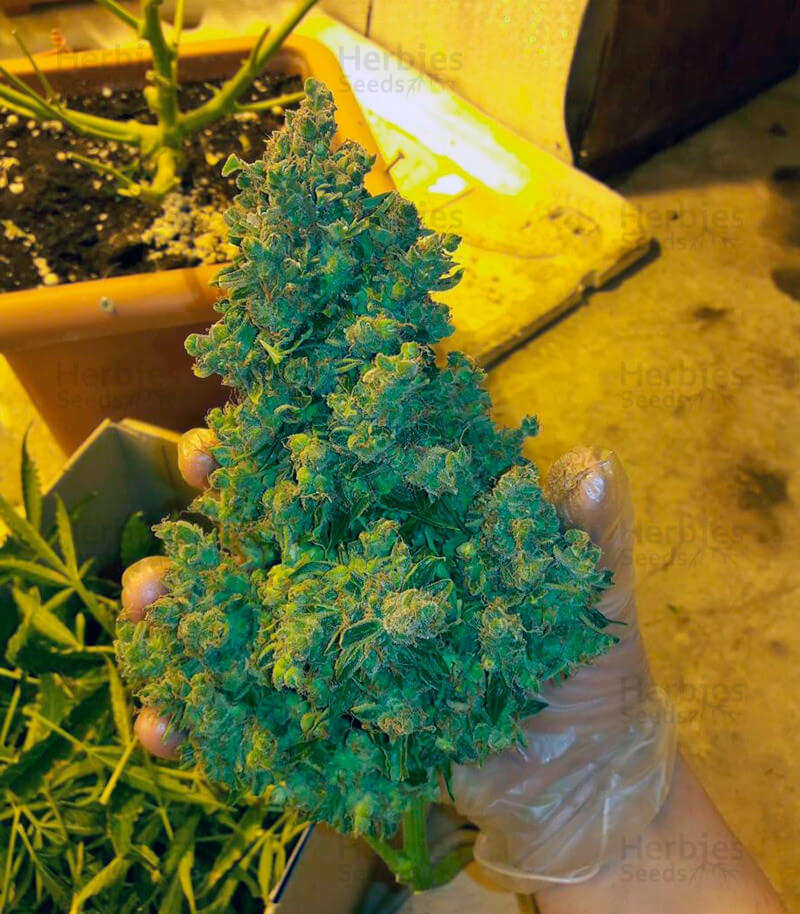 American Pie Autoflower Seeds
by Herbies Shop
On Official Website
Herbies Shop Shipping Terms:
Ships worldwide, check your local laws before ordering - laws differ from country to country, and from state to state.
CBD: 1.00%
THC: 15%
Seed Type: Autoflower
Type: Hybrid
Yields: 2oz - 8oz (50g - 220g)
Climate: Temperate, Sunny
Effects: Let the seed take you on a journey!
Flavors: Sweet, Berry, Creamy
Genetics: Power Plant x White Widow
Plant size: 24 - 55 inches (60 - 140 cm)
Environment: Indoor, Outdoor
Harvest period: Late September
Flowering period: 9 weeks
Growing difficulty: Easy
How American Pie Seeds Were Developed
American Pie is the cross between two of the most legendary strains known as Power Plant and White Widow. Its extra high THC level and rich terpene composition make American Pie autoflower a perfect option for smokers and patients looking for intense effects.
Being a sativa-dominant hybrid (60% Sativa/40% Indica), this strain is available as autoflower seeds and offers balanced effects with relaxation and stimulation. Thanks to its autoflowering properties, American Pie marijuana is easy to grow and has a shower flowering time. It also handles different conditions well, making it suitable for new cultivators.
Cultivating These Autoflower Seeds
The best thing about American Pie autoflower seeds is that they can grow in almost any environment. The weed plant is very versatile, so it can also grow using any method you choose. Experienced growers prefer to use standard indoor soil, hydroponics as well as deep-water culture for maximum results.
Thanks to the narrow growing nature of the plants, cultivators can have up to 20 plants in a single square meter. It takes 55-57 days from seed to harvest. Indoor conditions allow growers to enjoy a yield of 15 ounces per m2.
The American Pie seed requires lighting from 300-1200W in both HPS and LED within 18 hr throughout the life cycle. Auto American Pie is an excellent choice for growers cultivating cannabis buds in colder climates.
About Herbies Shop
Herbies is a well-known marijuana seed shop created by a team of passionate cannabis experts who have been actively contributing to the field of cannabis research for more than 10 years. The store has a rich history that dates back to 2007-2009.. It offers an extensive collection of over 1,500 seeds provided by over 120 reputable breeders.