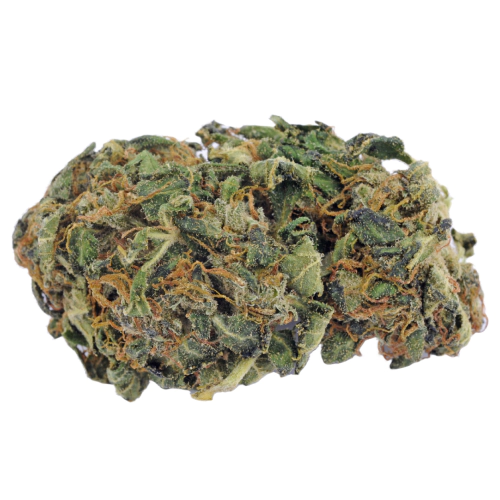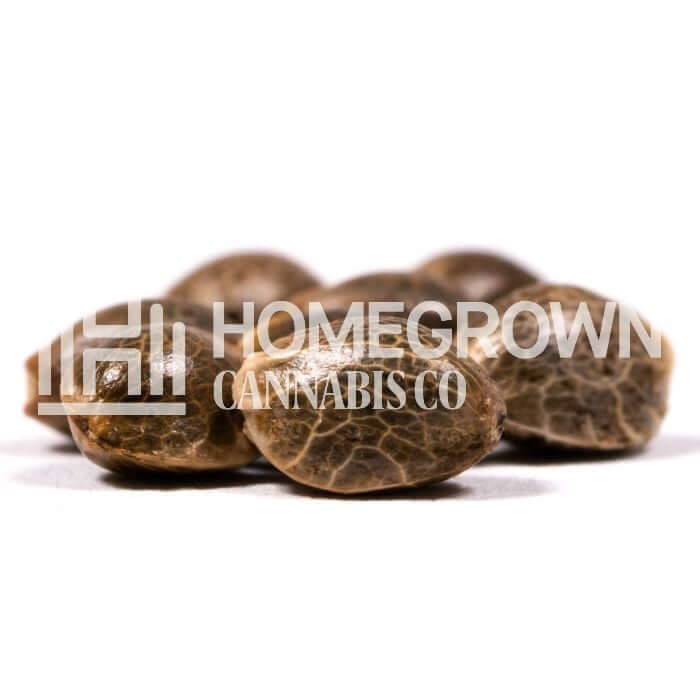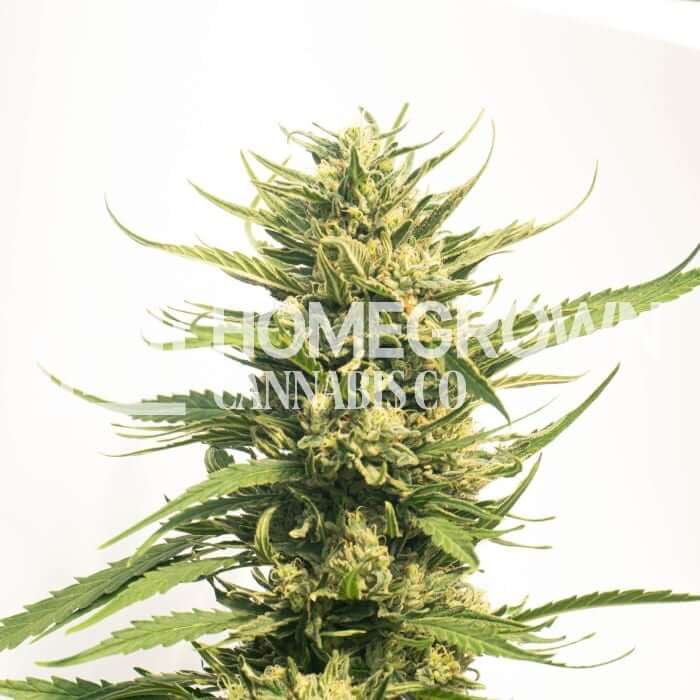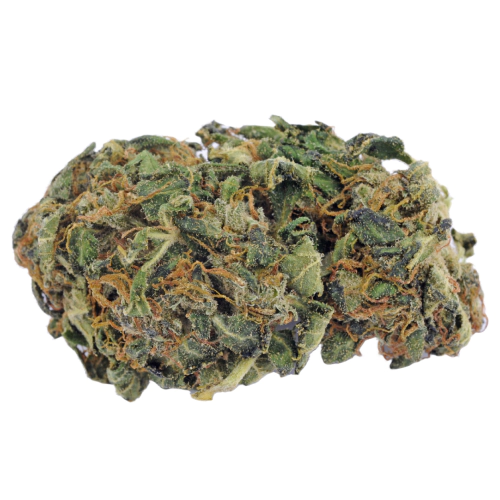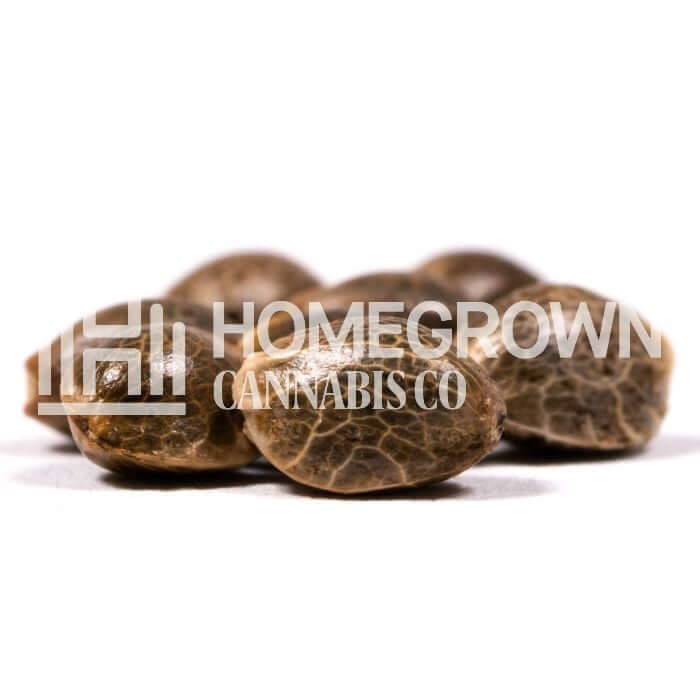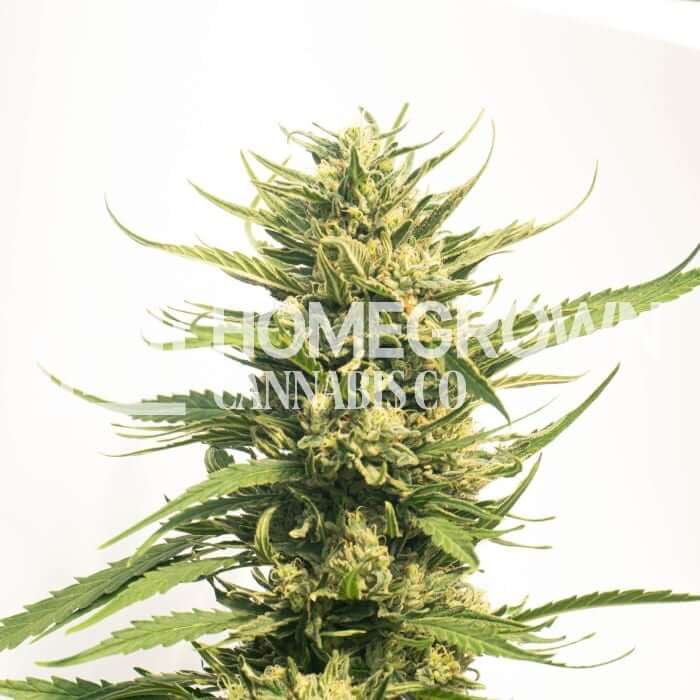 Big Bud Autoflower Seeds
by Homegrown Cannabis Co
On Official Website
10% Off Products Excluding Already Discounted Products!
Askgrowers
Homegrown Cannabis Co Shipping Terms:
FREE SHIPPING ON ORDERS OVER $115
They offer tracked shipping from $10.99
Orders are shipped in discreet, crush-proof packaging with a super-high success rate.
CBD: 0.30%
THC: 18%
Seed Type: Autoflower
Type: Indica-dominant hybrid
Yields: 10oz - 23oz (283g - 562g)
Climate: Temperate, Continental, Sunny, Mediterranean
Effects: euphoric, happy, relaxed
Flavors: Earthy, Pepper, Spicy
Genetics: Afghani x Northern Lights x Skunk #1 x House Ruderalis
Plant size: 90 inches (229 cm)
Environment: Greenhouse, Indoor
Harvest period: All Year
Flowering period: 8 - 10 weeks
Growing difficulty: Easy
Big Bud Seeds Information
Big Bud is an indica-dominant cultivar, with a ratio of 80% Indica and 20% Sativa. Its genetic lineage comes from a combination of Afghani, Northern Lights, Skink#1, and House Ruderalis. As the name suggests, this strain is fast-growing and produces big, healthy buds with impressive yields. In 1989, it was awarded the Cannabis cup winner title as the best Indica cultivar with delicious flavors and unique properties. Growers buy Big Bud autoflower seeds when they seek an easy cultivation process, as the strain is the best option for beginners venturing into growing.
Effects and Flavor
The Big Bud autoflower seeds grow into plants with buds radiating irresistible flavors. The aromas are sweet smelling with floral hints and shades of pine. This strain's flavors are intense, coming with a mix of pepper, spicy and earthy undertones
The THC content in this weed is 18%, while its CBD concentration is 0.3%. Thus, users experience the effects of the Indica strain while consuming Big Bud. They get euphoric, happy, and relaxing feelings, releasing pent-up stress and anxiety. This cannabis is also popular for uplifting moods and inducing quality sleep for insomniacs.
Big Bud Autoflower Growing
Big Bud contains a ruderalis gene, so the plants are easy to grow and become a perfect choice for newbies in the weed industry. The seeds grow well in temperate or continental climatic conditions, producing strong, average-sized marijuana plants of around 90 inches. However, cultivators seeking higher yields choose to grow a Big Bud plant indoors or in a greenhouse setup with advanced LED lights for ideal temperature regulation.
The growing room needs to be well-aerated to prevent the spread of mold. Opening windows regularly or using humidifiers are practical ways of enhancing ventilation. In addition, cultivators may install fans and use carbon filters to eliminate the potent weed smell. The recommended temperatures range between 730F and 820F for optimal growth. Within 8-10 weeks, you may expect to reap 18-20 oz per plant for an indoor setup.
When growing the seeds outdoors, use the right fertilizer and ensure the soil has adequate nutrients. Timely pruning of leaves is also vital to promote air circulation and protect the plants from harsh climatic conditions. Besides, applying the Sea of Green (SOG) method enhances yields immensely. It also triggers the flowering stage a few weeks earlier than expected. The fast-flowering property of this strain provides growers with a speedy harvest all year round.
About Homegrown Cannabis Co
Homegrown Cannabis Co. is a top-rated Oklahoma-based cannabis seed company with unique products of in-house genetics.. It was founded in 2012, serving weed-growing enthusiasts across the country.