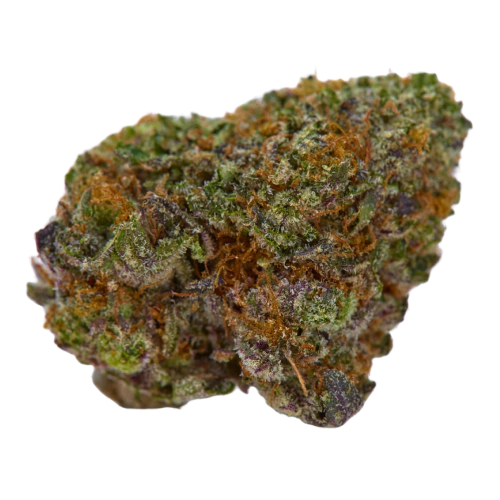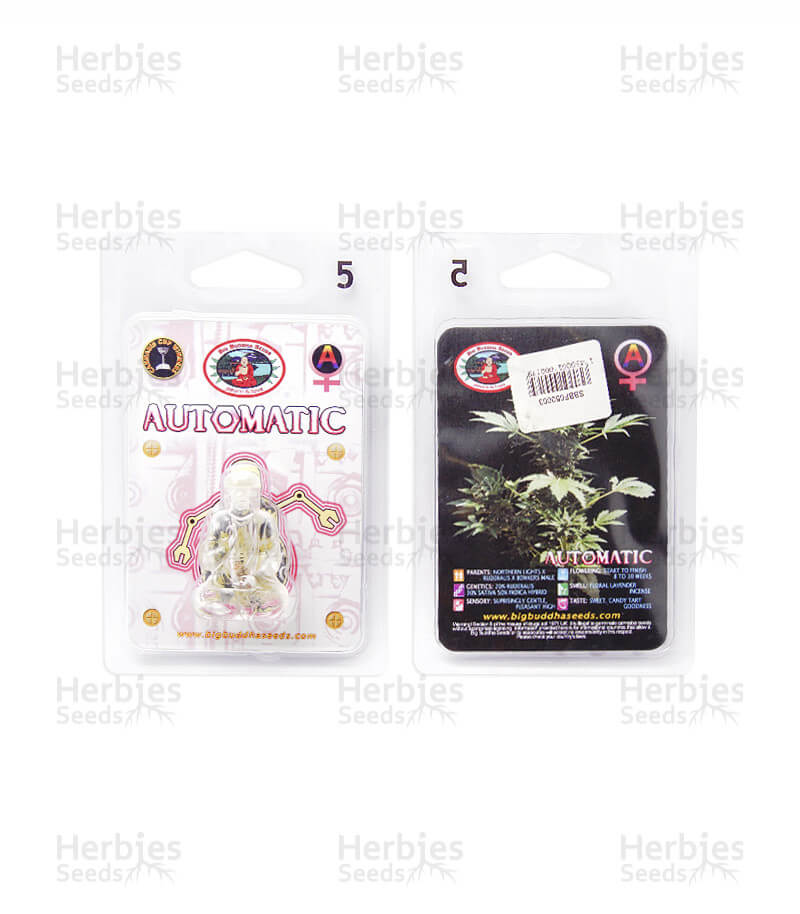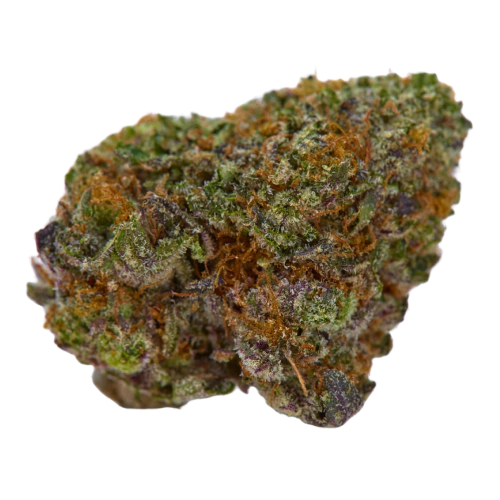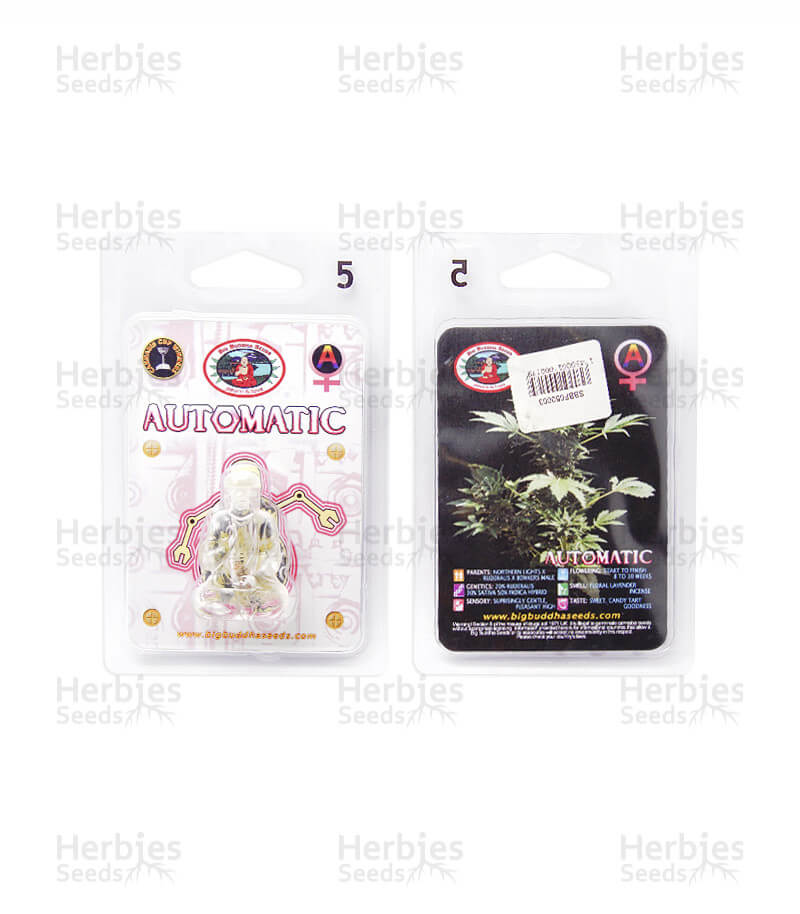 Big Buddha Autoflower Seeds
by Herbies Shop
On Official Website
Herbies Shop Shipping Terms:
Ships worldwide, check your local laws before ordering - laws differ from country to country, and from state to state.
CBD: 0.00 - 1.00%
THC: 18%
Seed Type: Autoflower
Type: Indica-dominant hybrid
Yields: 3oz (70g)
Climate: Temperate, Sunny, Cool
Effects: Produces cheerful waves around your body
Flavors: Fruity, Skunky, Earthy
Genetics: Nothern Lights x Mexican Ruderalis x Bonkers
Plant size: 24 - 40 inches (60 - 100 cm)
Environment: Indoor, Outdoor
Harvest period: September
Flowering period: 8 - 10 weeks
Growing difficulty: Easy
How Big Buddha Seeds Were Bred
Big Buddha strain is a hybrid resulting from crossing Northern Lights, Ruderalis, and Bonkers Male. It is an indica-dominant strain with a ratio of its genetics of 30% Sativa / 50% Indica / 20% Ruderalis. Big Buddha autoflower stands out from the rest of marijuana varieties with floral lavender incense and a balanced soothing high the resulting buds offer.
Being available in feminized seeds and having a quick flowering cycle, this bud is ideal for novice growers. Big Buddha was used to produce the 'Big Buddha Cheese' seed in 2002 and is now well recognized for its taste and effect and as the creator of the Cheese seed.
Conditions Needed for These Autoflower Feminized Seeds
Being available as autoflower and feminized seeds, Big Buddha seed grows fast and is easy to maintain throughout the entire flowering lifecycle. The strain may seem small and compact, yet it produces high yields of 1.7-2.4 ounces per plant indoors and out, respectively. The flowering window is 65-75 days.
Cultivators need to support branches as they are strong. To get the maximum out of growing this marijuana, use the Sea Of Green growing method. This way, you will give the Big Buddha autoflower seeds enough space to yield better. Maintain proper lighting conditions – 18 hours a day.
About Herbies Shop
Herbies is a well-known marijuana seed shop created by a team of passionate cannabis experts who have been actively contributing to the field of cannabis research for more than 10 years. The store has a rich history that dates back to 2007-2009.. It offers an extensive collection of over 1,500 seeds provided by over 120 reputable breeders.