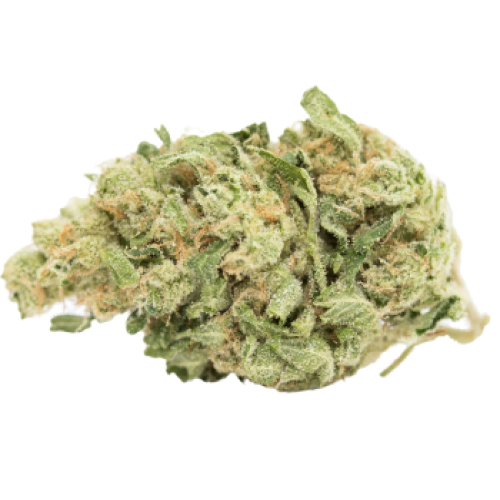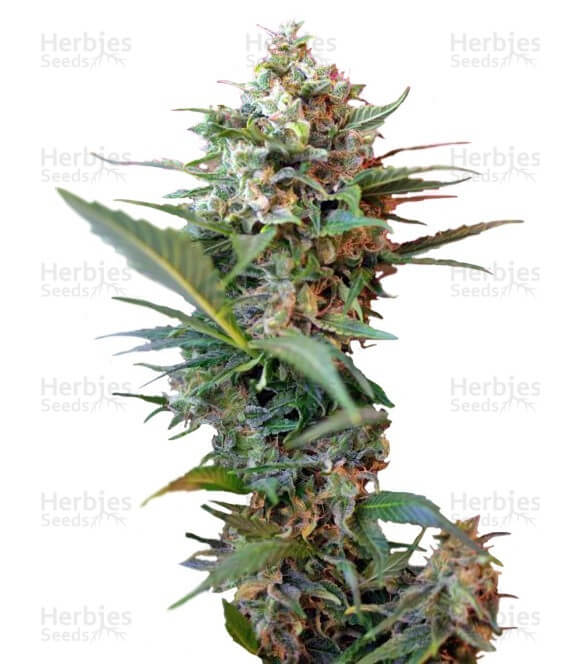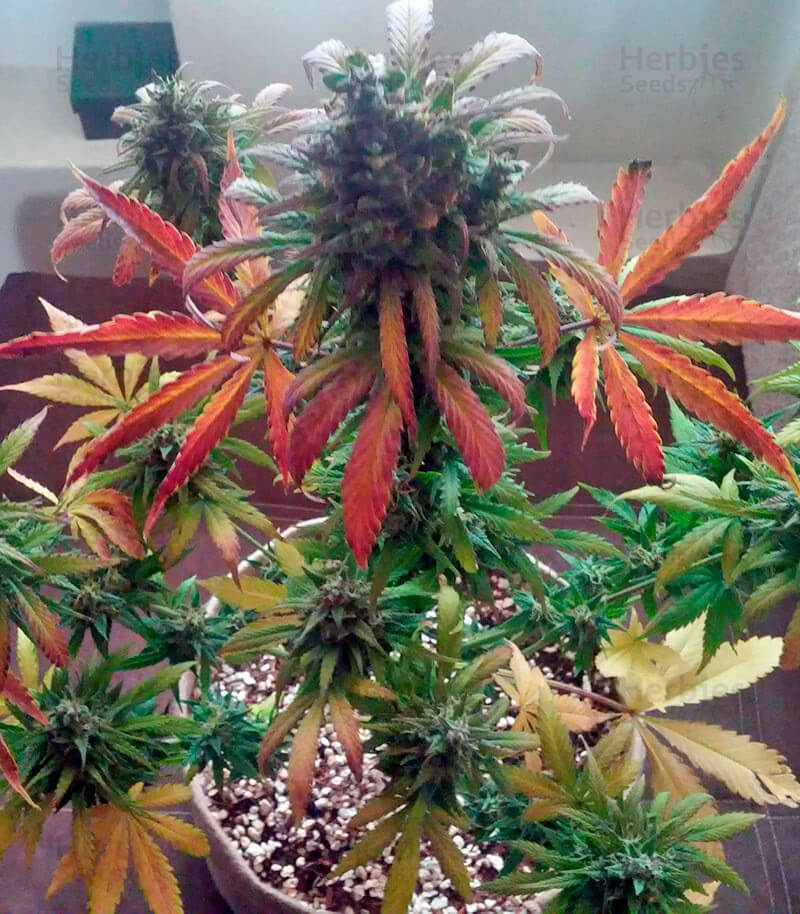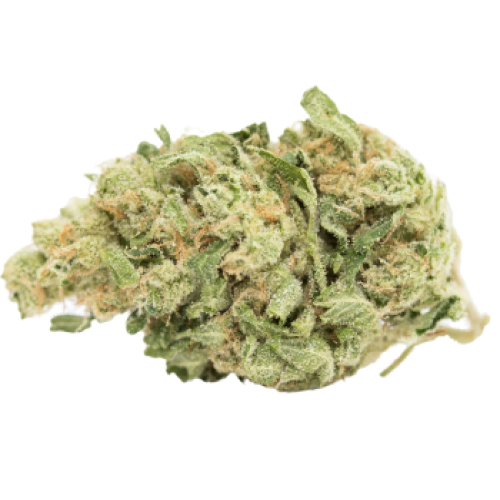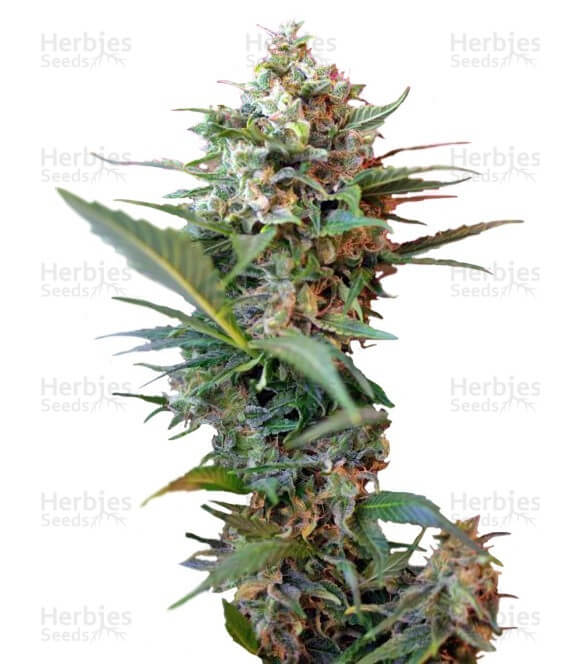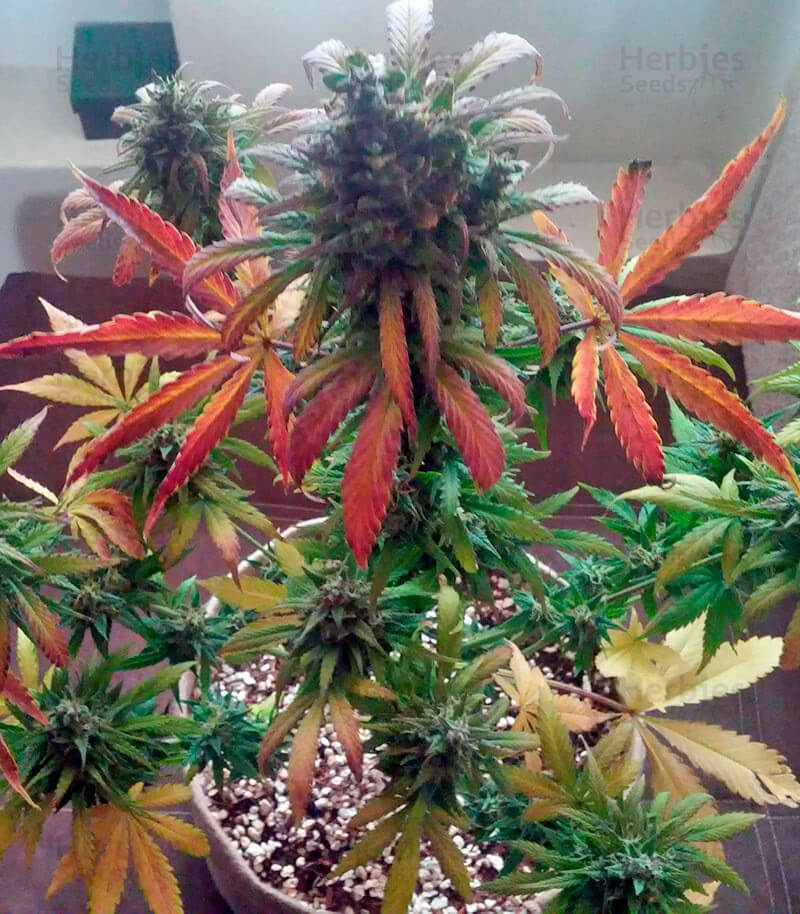 Big Devil Xl Autoflower Seeds
by Herbies Shop
On Official Website
Herbies Shop Shipping Terms:
Ships worldwide, check your local laws before ordering - laws differ from country to country, and from state to state.
CBD: 0.80%
THC: 19 - 20%
Seed Type: Autoflower
Type: Sativa-dominant hybrid
Yields: 2oz - 13oz (50g - 350g)
Climate: Temperate, Sunny
Effects: For active lifestyle
Flavors: Sweet, Fruity, Citrus
Genetics: Big Devil #2 x Jack Herer Auto
Plant size: 43 - 63 inches (110 - 160 cm)
Environment: Greenhouse, Indoor, Outdoor
Harvest period: Late September
Flowering period: 9 weeks
Growing difficulty: Easy
Big Devil XL Seeds Genetics & Strain Awards
This is an autoflowering cannabis strain available in feminized seeds that deliver female plants most of the time. The seeds resulted from crossing Big Devil #2 Auto and an in-house autoflower Jack Herer.
The final product is a sativa-dominant Big Devil XL autoflower with a genetics ratio of 65% Sativa / 31,87% Indica / 3,12% Ruderalis. This bud has won 1st Prize in III Cannabis Cup Expogrow and 1st Prize in High Life Cup 2014.
Tips to Grow These Autoflower Seeds
Growing Devil XL seeds is incredibly easy and rewarding. They have a short flowering time and grow with a regular Christmas tree structure. The Big Devil XL seed produces a very high yield of 16017 ounces per m2 indoors. It also delivers 15-16 ounces per plant in outdoor conditions.
Thanks to their autoflowering properties, Devil XL autoflower seeds need just 9.5 weeks from seed to harvest. These seeds can also be grown year-round if the temperature maintains above 10˚C. The maximum EC of water is 1.2 in the vegetative stage and up to 1.4 during its flowering phase. You can also use low-stress methods to get the maximum yield.
About Herbies Shop
Herbies is a well-known marijuana seed shop created by a team of passionate cannabis experts who have been actively contributing to the field of cannabis research for more than 10 years. The store has a rich history that dates back to 2007-2009.. It offers an extensive collection of over 1,500 seeds provided by over 120 reputable breeders.