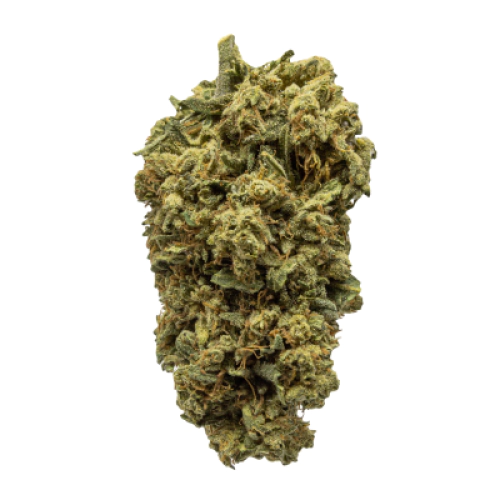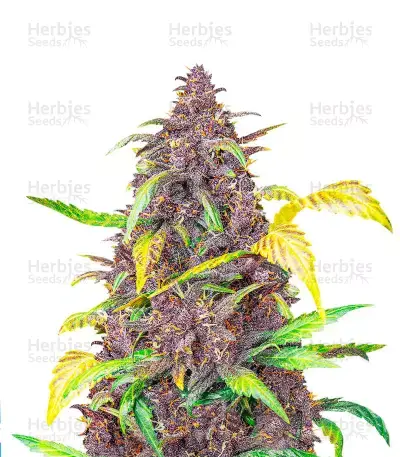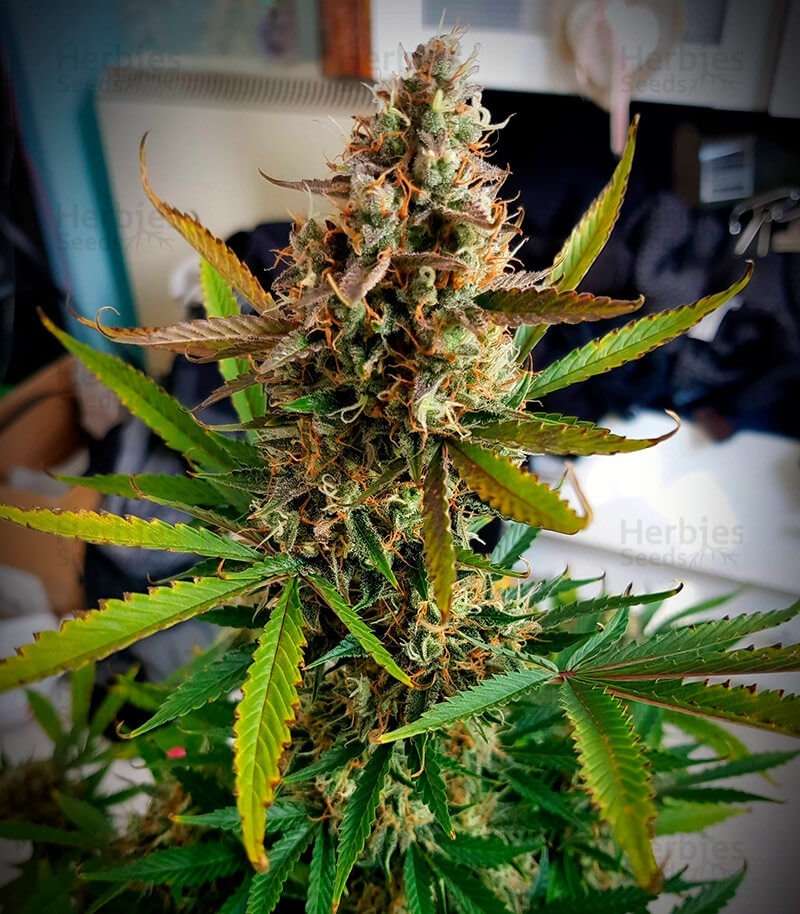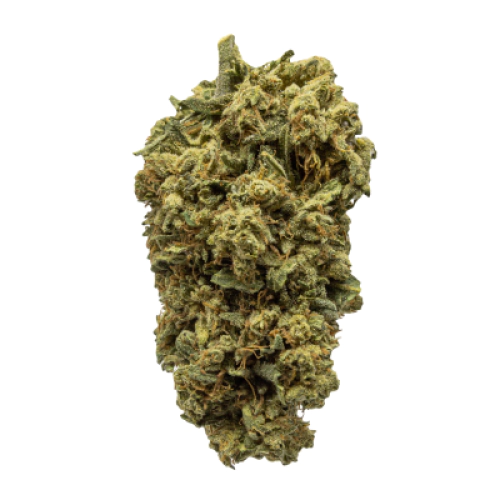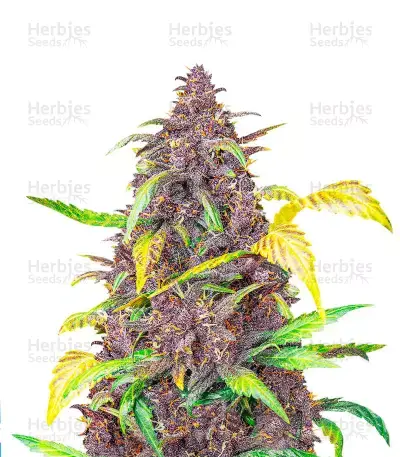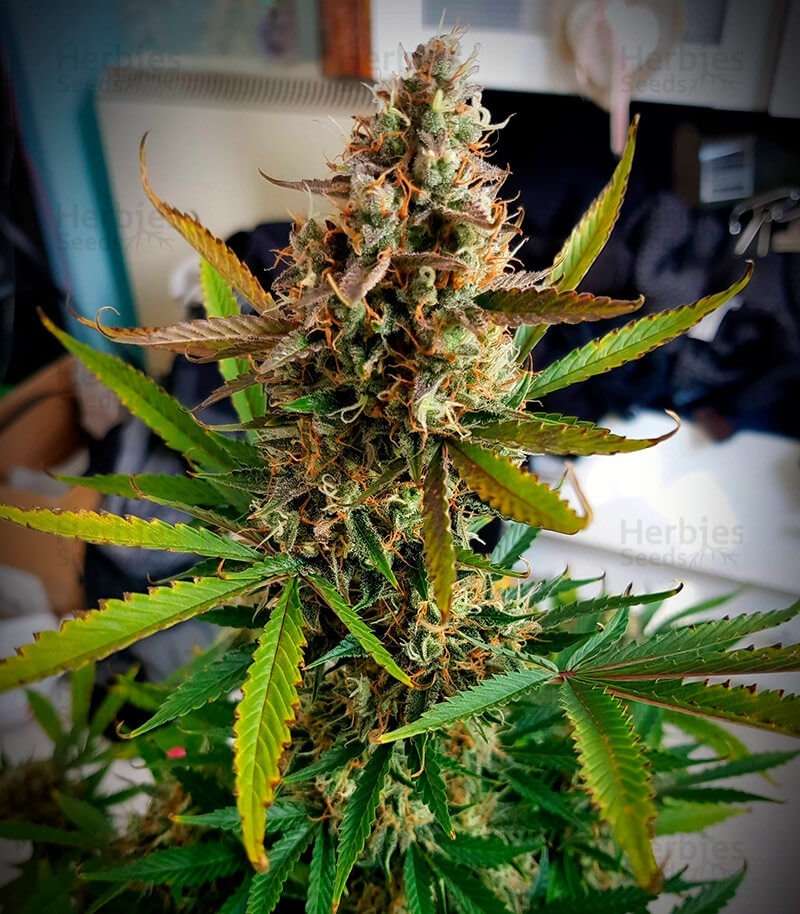 Blackberry Kush Autoflower Seeds
by Herbies Shop
On Official Website
Herbies Shop Shipping Terms:
Ships worldwide, check your local laws before ordering - laws differ from country to country, and from state to state.
CBD: 0.50%
THC: 22 - 26%
Seed Type: Autoflower
Type: Indica-dominant hybrid
Yields: 9oz - 16oz (250g - 450g)
Climate: Temperate, Sunny
Effects: True and absolute relaxation
Flavors: Berry, Diesel, Earthy, Pungent, Sweet, Tar
Genetics: Blueberry x Kush
Plant size: 30 - 39 inches (75 - 100 cm)
Environment: Indoor, Outdoor
Harvest period: October
Flowering period: 10 weeks
Growing difficulty: Medium
Blackberry Kush Seeds: Information about Genetics
Blackberry Kush is an indica-dominant marijuana hybrid bred in the Netherlands by crossing the original Blueberry strain with the Kush lineage responsible for its high THC levels and characteristic foliage color. The autoflower variety of Blackberry Kush seeds won second place at the 2018 High Life Cup. It has become very popular, and its effects are highly praised by the medical cannabis community.
Aroma Chemistry and Main Effects
True to its name, this cannabis comes with a phenomenal berry aroma. It has a sweet and fruity taste, which is slightly pungent but pretty refreshing. Mild earthy notes can be detected as a tribute to the Kush family. If you cultivate Blackberry Kush autoflower seeds, be ready to get hard-hitting weed that offers powerful body effects coming from its insanely high THC content – 22-26%. The CBD concentration is low, typically below 1%. Smokers experience Indica stone effects and have uplifting feelings that make them grin from ear to ear. Weed consumption helps wash away worries and anxiety and unwind after a stressful day.
Blackberry Kush Autoflower Grow Guide
This marijuana is not difficult to cultivate and suitable for indoor and outdoor grow sites. It requires a mild-to-warm climate (68°-80°F) with low humidity levels and a lot of sunlight to achieve the best results. Some gardeners prefer indoor cultivation due to an opportunity to optimize the environmental conditions. As the weed matures, the leaves change color and become dark. In combination with purple buds, the plants have an impressive look. The bushes are bulky and don't grow too tall (2.5-3.3ft), but growers who need higher discreetness can use low-stress training techniques to control the plant's growth. The plants form a strong main cola and develop numerous side branches. They are resistant to mold. A Blackberry Kush seed grows into a plant with a short flowering period. It is ready to harvest in 70 days, provided growers have ensured a 20/4 light cycle. The plants produce 14-17.5 ounces of dried buds per 1 m2. The buds are dense and covered with extra sticky resin, which is characteristic of high THC levels.
About Herbies Shop
Herbies is a well-known marijuana seed shop created by a team of passionate cannabis experts who have been actively contributing to the field of cannabis research for more than 10 years. The store has a rich history that dates back to 2007-2009.. It offers an extensive collection of over 1,500 seeds provided by over 120 reputable breeders.