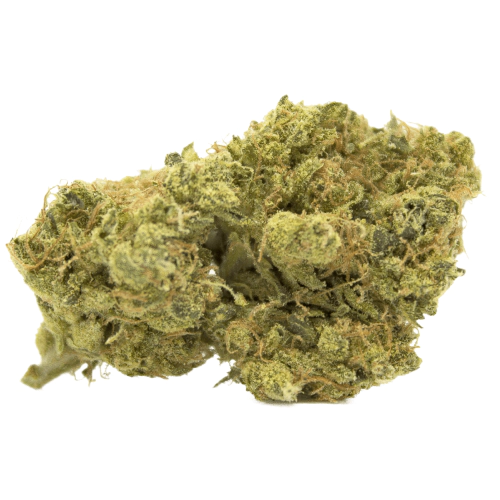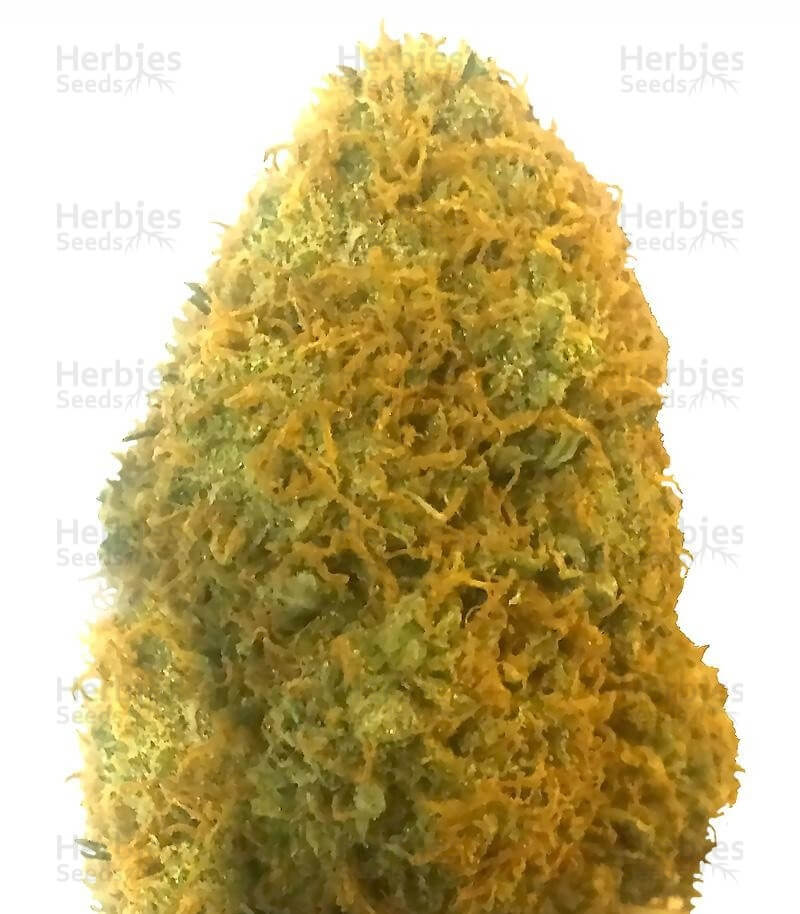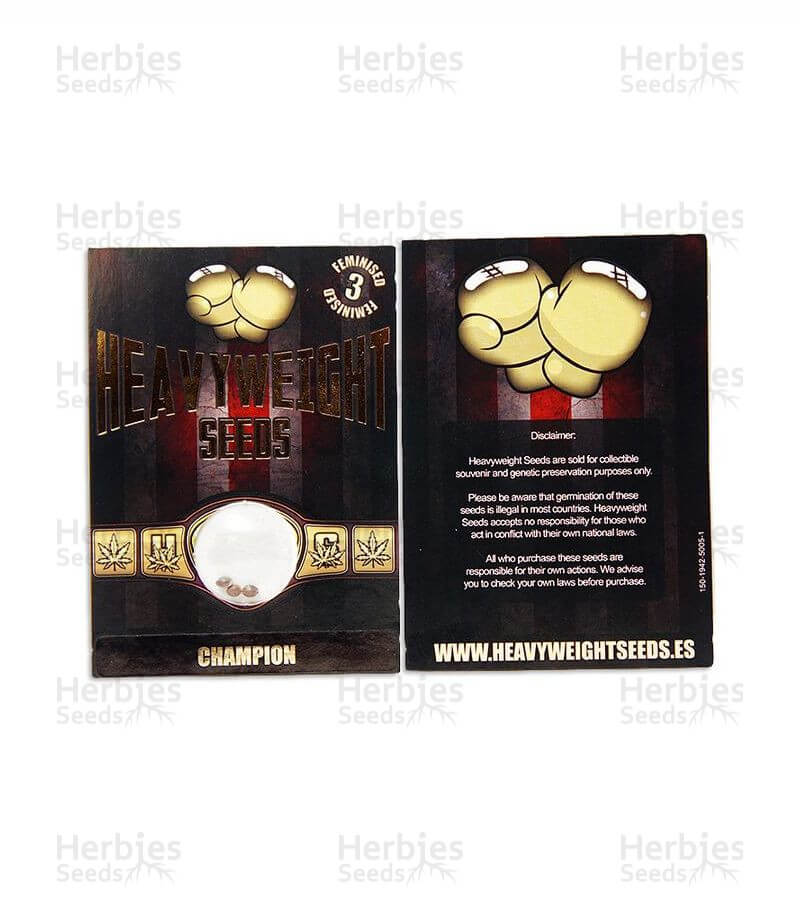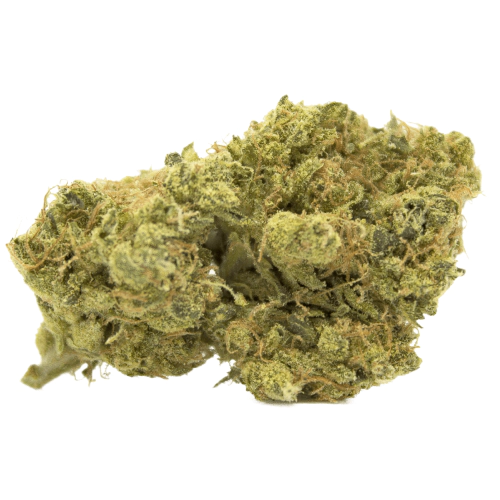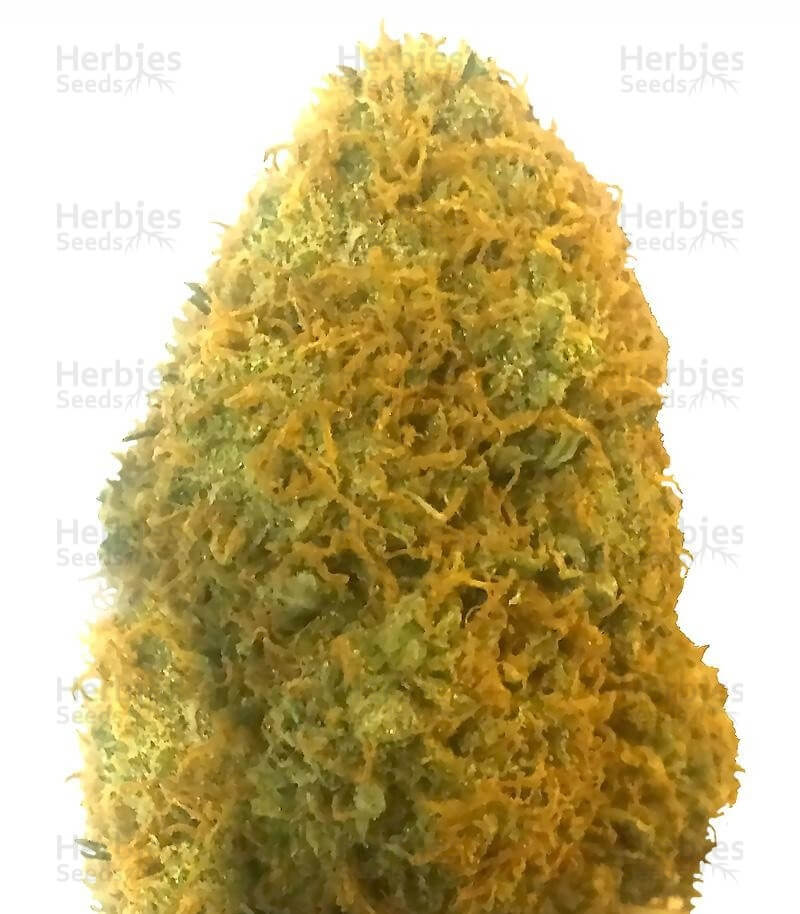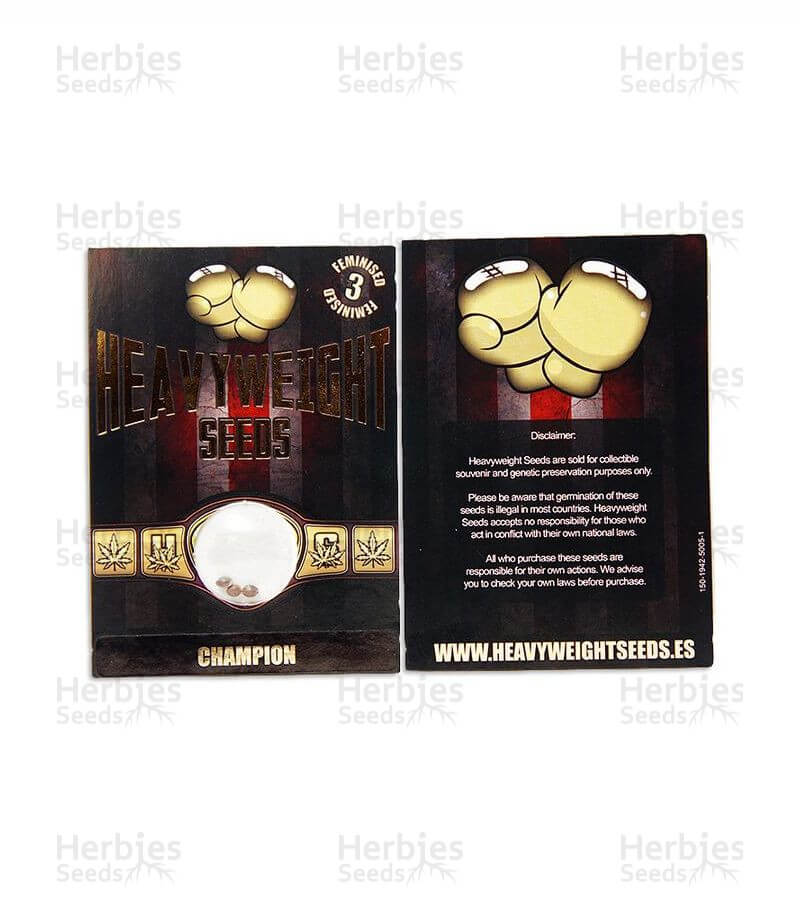 Champion Feminized Seeds
by Herbies Shop
On Official Website
Herbies Shop Shipping Terms:
Ships worldwide, check your local laws before ordering - laws differ from country to country, and from state to state.
CBD: 0.80%
THC: 19.5%
Seed Type: Feminized
Type: Indica-dominant hybrid
Yields: 25oz (700g)
Climate: Temperate, Sunny
Effects: Smoky dream
Flavors: Cheese, Musky, Pungent, Woody, Earthy, Piney
Genetics: Hindu Kush x Skunk #14
Plant size: 39 - 79 inches (100 - 200 cm)
Environment: Indoor, Outdoor
Harvest period: Late September
Flowering period: 8 - 10 Weeks
Growing difficulty: Easy
Champion Seeds: Information About Genetics and Origin
Champion is an indica-dominant cannabis hybrid with a 70/30 split of Indica/Sativa. It has become popular due to its pronounced cheese flavor. This strain is a successful cross between Skunk #14 and Hindu Kush, a famous cup winner. With feminized Champion seeds, you don't need to waste your time and resources on male plants, and are guaranteed to cultivate only females.
Tastes, Effects, and Uses
Growers can easily recognize this weed due to its intense cheese and musky smell. It is pungent and accented by herbal and earthy undertones. Champion feminized seeds produce buds with pretty high potency, so newcomers should moderate their dosage. The THC concentration of 19% is paired with less than 1% CBD. Consumers experience a powerful and long-lasting physical high that is relaxing, soothing, and sleepy. These effects are therapeutically beneficial for anxiety, insomnia, stress, and pain relief.
Recommendations to Grow Champion Feminized
Raising this strain is easy, even for novices who have little-to-no cultivation experience. It thrives indoors, in greenhouses, and in the fresh air. The plants have a sturdy and bushy structure and reach 3.2-5ft in indoor gardens. They don't require much room. When given enough root space in the open air, they can be as high as 5.-6.5ft. The shrubs prefer climatic conditions with constant temperatures of 70°-85°F but can survive in dry and humid environments. They react well to all types of training techniques, like ScrOG and SoG, which allow growers to control their growth and maximize bud production. Consider installing odor-control equipment because of the strong smell that buds emit. A Champion seed adapts to any environment and flourishes in either grow medium – soil or hydro. A fast flowering period that lasts 56-63 days is an advantage of this marijuana. It develops compact and fat buds abundant in sticky resin. As a high-yielding cultivar, it produces generous crops amounting to 17-19 oz./m2 indoors. Outdoors, it brings 24 oz./plant in late September.
About Herbies Shop
Herbies is a well-known marijuana seed shop created by a team of passionate cannabis experts who have been actively contributing to the field of cannabis research for more than 10 years. The store has a rich history that dates back to 2007-2009.. It offers an extensive collection of over 1,500 seeds provided by over 120 reputable breeders.