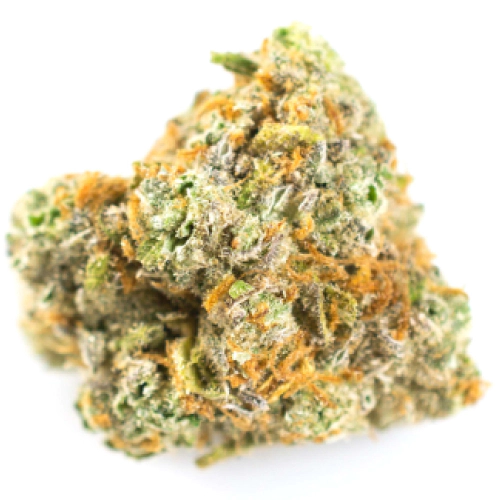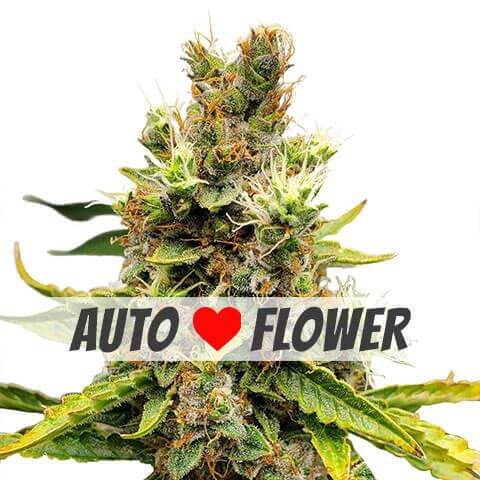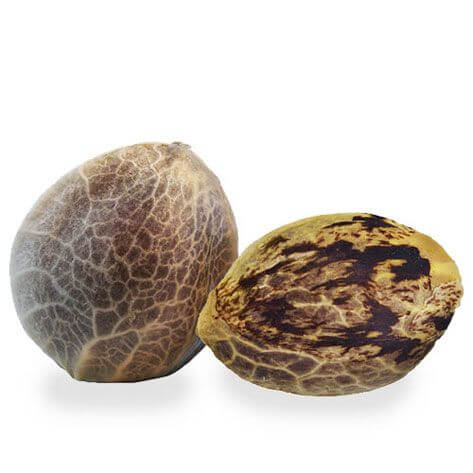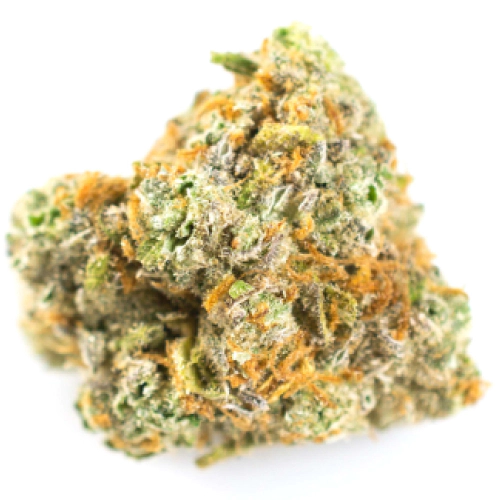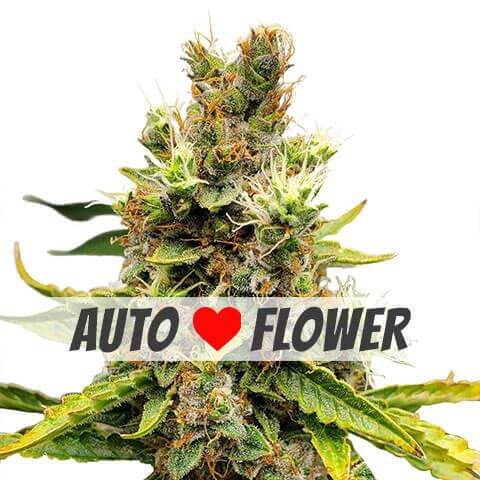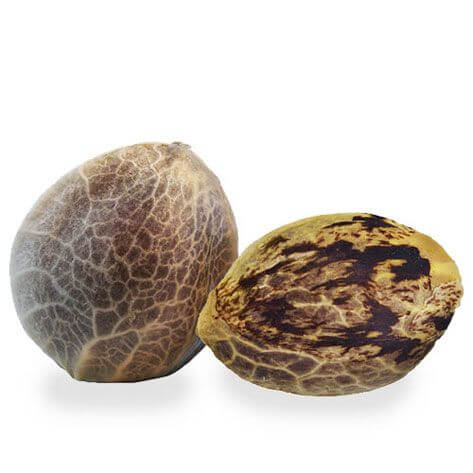 CBD: 0.30 - 0.80%
THC: 18 - 22%
Seed Type: Autoflower
Type: Hybrid
Yields: 3oz - 6oz (84g - 168g)
Climate: Temperate, Sunny, Cool
Effects: Relaxing, Euphoric, Uplifting, Happy
Flavors: Sweet, Vanilla, Earthy
Genetics: Girl Scout Cookies x Starfighter
Plant size: 24 - 40 inches (60 - 100 cm)
Environment: Indoor, Outdoor
Harvest period: Late September
Flowering period: 8 - 9 Weeks
Growing difficulty: Medium
Cookies and Cream Seeds: Interesting Facts
This indica-dominant hybrid has a 70% Indica and 30% Sativa profile, with an impressive THC level reaching 22%. Cultivators from Exotic Genetix played with genetic mixes to create a cultivar that would take the best from its parents while eliminating growing challenges. Specifically, Cookies and Cream seeds were created by combining award-winning Starfighter and Girl Scout Cookies strains to ensure reliable yield and high-quality buds. These high THC seeds have a moderate growing difficulty, but they are easily managed by low-skilled growers if enough care and attention are paid to sustaining the cannabis garden.
Cookies and Cream Autoflower: Optimal Climate and Fertilizers
A unique genetic blend of Cookies and Cream autoflower seeds allows them to grow indoors and outdoors. However, the yield will depend greatly on the climate. This cultivar loves a warm climate and constituent temperatures of 70 to 80 degrees Fahrenheit. This marijuana is resilient to mold, but you still need to ensure the climate is not too humid. A steady flow of fresh air reaching all leaves and branches will ensure the best growing conditions if you grow indoors.
Autoflower seeds such as these are generally resilient and grow well in any conditions. If you want maximum yield, adding some fertilizers to the soil may be useful. Most fertilizers contain different concentrations of potassium, nitrogen, and phosphorus. The ratio varies depending on the plant development stage. For example, when the first flowers emerge, be sure to use fertilizers with a high phosphorus concentration. These will allow dense buds to develop quicker and aid in terpene production. There are also chemicals that protect plants from diseases and pests.
Taste, Aroma, and Effects
The cost of a Cookies and Cream seed may seem high, but it is a fair price for a seed of such outstanding quality. The smell of freshly baked cookies reminds you of your childhood, allowing you to dive into blissful relaxation. The Cookies and Cream's effect is long-lasting and gentle – you may feel lighthearted, euphoric, and giggly at first. Then, the smoke gradually relaxes the muscles and eliminates negative thoughts and stress. You immerse into the state of ultimate happiness and feel warm and fuzzy. The effect may be too much for unprepared weed lovers, but experienced smokers will definitely appreciate the strong, lasting experience.
About ILoveGrowing Marijuana
ILoveGrowingMarijuana was founded by Robert Bergman who started as a small-scale grower with only 5 plants. With his deep passion for growing weed, he spent more than 25 years learning everything he could about marijuana.. Apart from this, he makes sure that growers do not only have access to pure, healthy seeds such as Girl Scout Cookies Extreme, Bergman's Gold Leaf, and more but also all the information needed to maintain quality and grow a healthy plant.