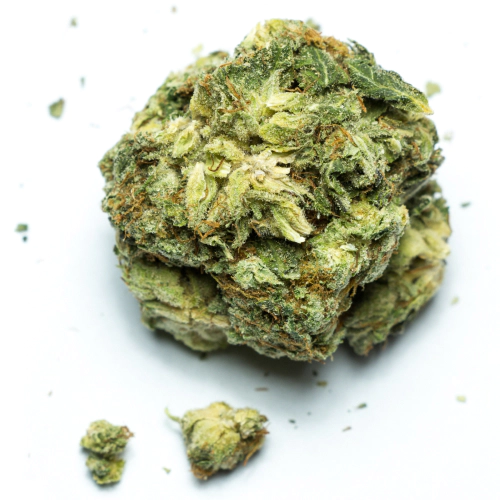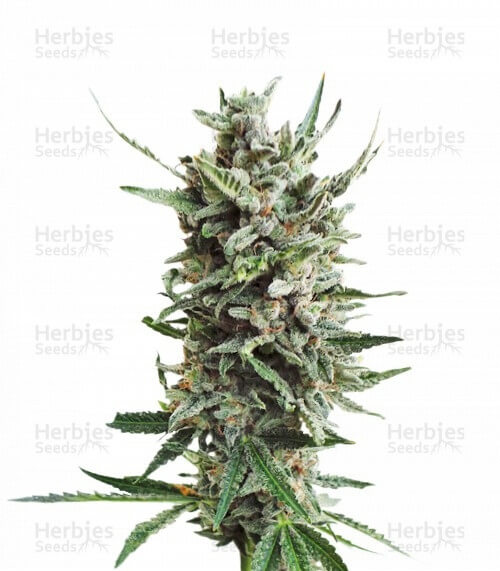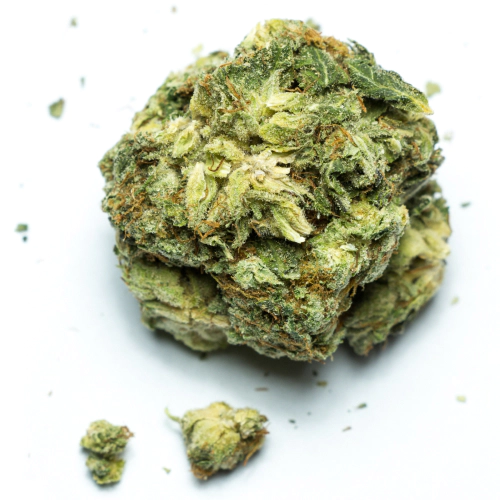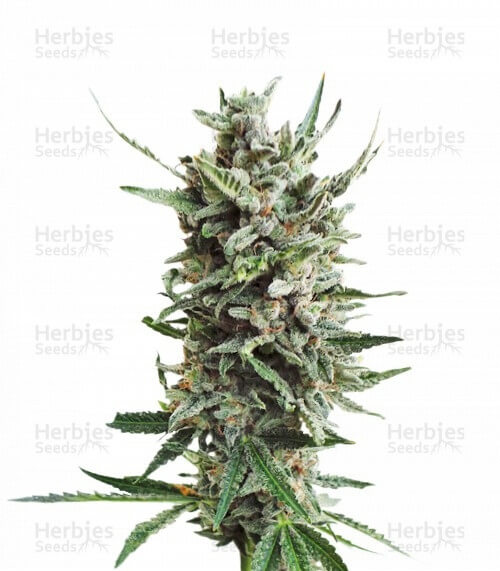 Critical Hog Autoflower Seeds
by Herbies Shop
On Official Website
Herbies Shop Shipping Terms:
Ships worldwide, check your local laws before ordering - laws differ from country to country, and from state to state.
CBD: 0.00 - 1.00%
THC: 16%
Seed Type: Autoflower
Type: Indica-dominant hybrid
Yields: 13oz - 16oz (350g - 450g)
Climate: Temperate, Sunny, Cool
Effects: Heavy stone attack
Flavors: Earthy, Diesel, Citrus
Genetics: Critical Hog x Ruderalis
Plant size: 35 - 47 inches (90 - 120 cm)
Environment: Indoor, Outdoor
Harvest period: Late September
Flowering period: 9 - 10 weeks
Growing difficulty: Easy
What Kind of Yield Critical Hog Seeds Produce
This weed is an indica-dominant hybrid. It resulted from crossing two renowned strains: Critical Bilbo – the Spanish Cannabis competitions winner and Hog's Breath – the winner of the High Times Indica Cannabis Cup. Critical HOG seed is easy to manage and consistently delivers high yields – perfect for new growers.
Having remarkable genetics, this marijuana requires adequate growing facilities, especially if grown indoors. Being an autoflower, Critical Hog also has a compact size and convenience and produces a fast harvest with decent yields and top-shelf quality.
Cultivating Tips and Effects of Critical Hog Autoflower
This marijuana definitely grows just like its parents. It takes only 9-10 weeks from seed to harvest. Critical Hog autoflower seeds yield thick and dense buds every time. Practice shows that implementing the Sea of Green (SoG) technique when growing this weed can limit the final height, which is useful for the space-conscious grower. It also helps in light penetration.
Auto Critical Hog is an ideal strain for growers looking for cannabis extracts like resins, shatter, and wax. The best nutrient for the soil when growing this marijuana is nectar for the gods' range. Outdoor plants require lots of water. The seeds are also feminized, so they deliver female plants 99.9% of the time.
When the Critical Hog is grown, consumers will enjoy an uplifting effect, making smokers feel happy. The genetics of the strain creates a strong terpene and cannabinoid profile, resulting in an earthy and herbal flavor with notes of pine and skunk hints.
About Herbies Shop
Herbies is a well-known marijuana seed shop created by a team of passionate cannabis experts who have been actively contributing to the field of cannabis research for more than 10 years. The store has a rich history that dates back to 2007-2009.. It offers an extensive collection of over 1,500 seeds provided by over 120 reputable breeders.