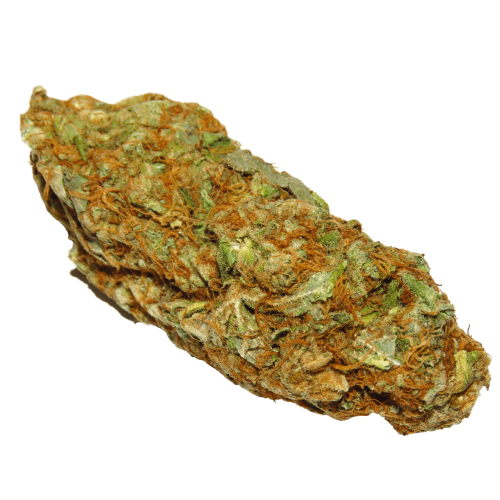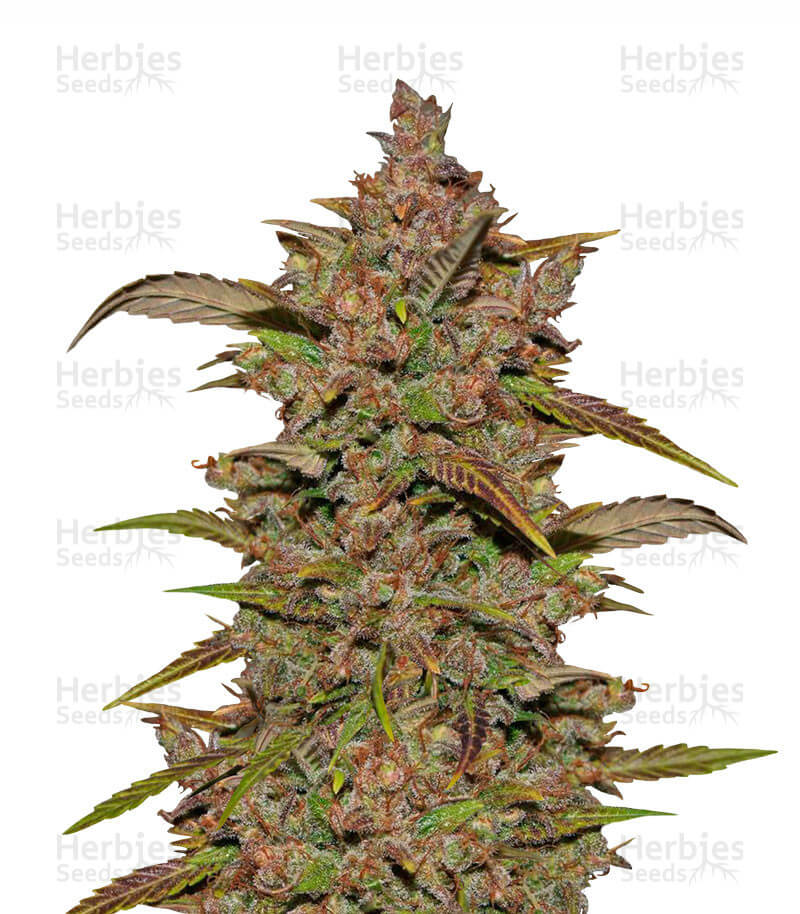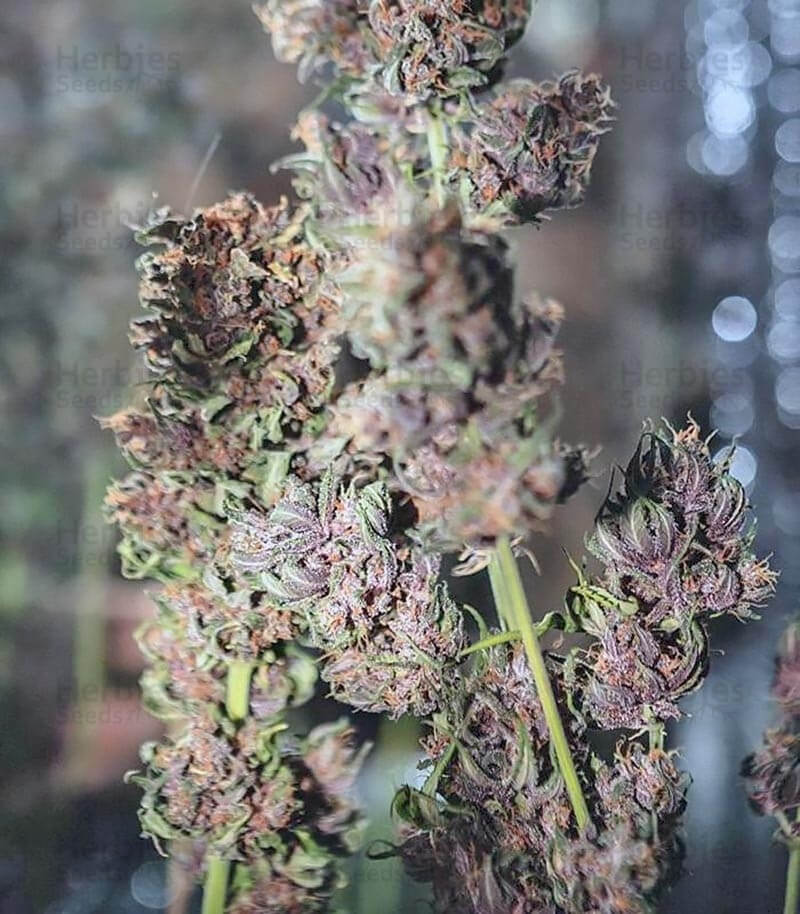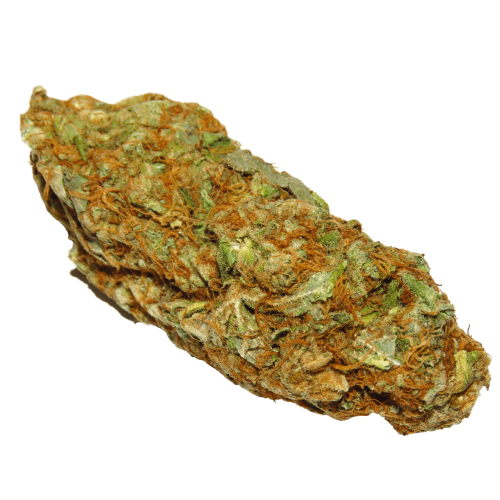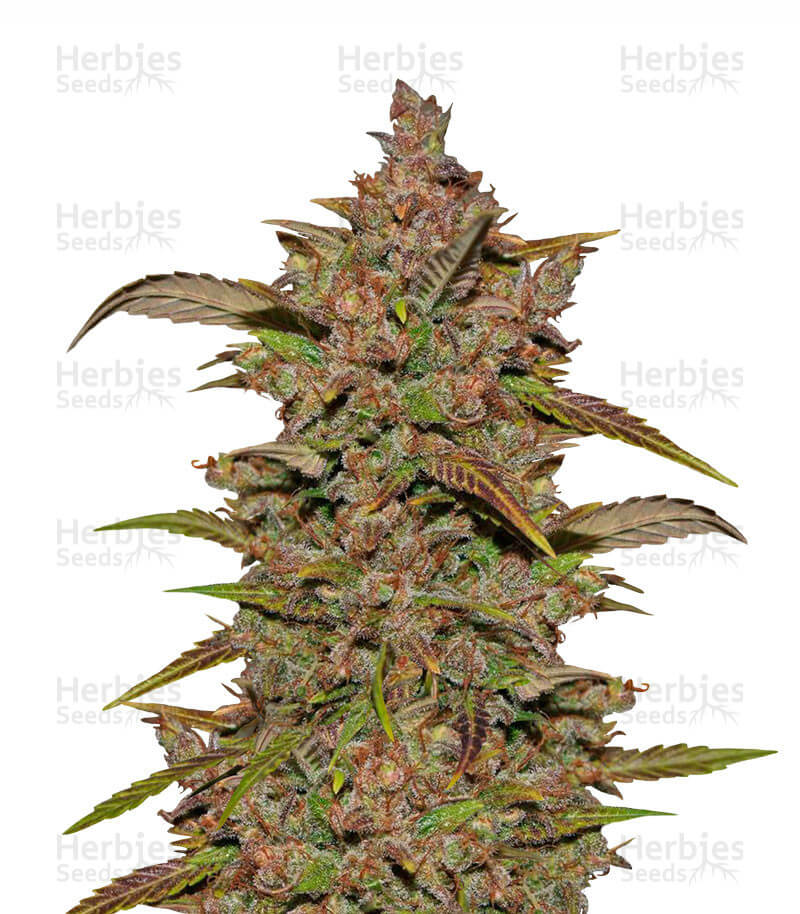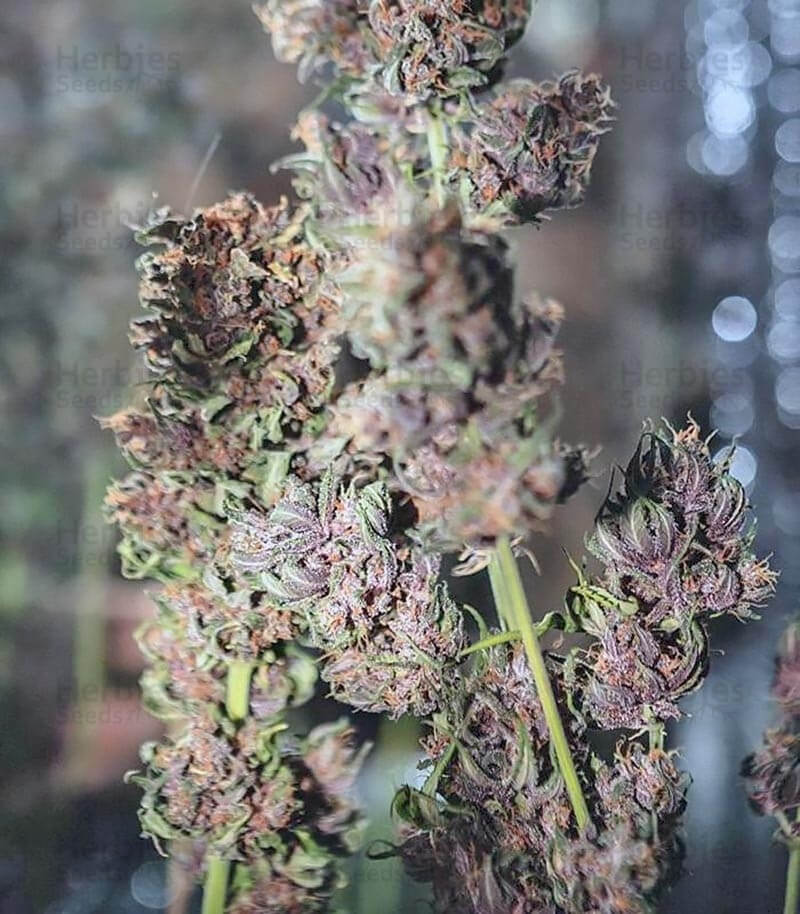 Crystal Meth Autoflower Seeds
by Herbies Shop
On Official Website
Herbies Shop Shipping Terms:
Ships worldwide, check your local laws before ordering - laws differ from country to country, and from state to state.
CBD: 0.00 - 1.00%
THC: 21%
Seed Type: Autoflower
Type: Sativa-dominant hybrid
Yields: 2oz - 7oz (50g - 200g)
Climate: Temperate, Sunny
Effects: Medical High
Flavors: Citrus
Genetics: Skunk x Trainwreck x Mexican x Hawaiian x Ruderalis
Plant size: 28 - 47 inches (70 - 120 cm)
Environment: Indoor, Outdoor
Harvest period: Early October
Flowering period: 9 - 10 weeks
Growing difficulty: Medium
Crystal Meth Seeds: Tips for Growers
Crystal Meth is a sativa-leaning hybrid with a ratio of 60% Sativa and 40% Indica genes. This strain combines Skunk, Trainwreck, Mexican, Hawaiian, and Ruderalis genetics. Even though the offspring's name might draw controversies, it is 100% pure marijuana with potent genetics and intricate flavors that keep users captivated. Crossing multiple award-winning strains like Trainwreck and Skunk produces fast-growing autoflower seeds.
These high-THC seeds are easy to grow, so they are suitable for beginners new to the industry. Besides the energetic and happy effects, this strain is used for medicinal purposes due to its analgesic properties.
Crystal Meth Autoflower Growing
The presence of a ruderalis gene found in this cultivar provides for an easy cultivation process. With proper growing conditions, one can reap impressive yields with minimum maintenance and zero hassle. This weed variety is suitable for indoor and outdoor growing, depending on the available setup.
The crops need sufficient lighting, water, and nutrients to thrive. Ensure the water pH ranges between 5.8 and 6.0, with a maximum EC of 1.0 during the vegetative phase and 6.0 during the flowering phase. Don't deny the crops fertilizers since this weed needs all the nutrients it can get.
If growing your weed outdoors, lean towards the tropical environmental conditions and warm temperature setups. The plants can grow up to 2.5 ft when grown in the open air and 2 ft in a controlled environment. The high nutrient doses are responsible for vigorous growth. Fortunately, growers can apply low-stress straining techniques to trim and maintain crops at reasonable heights. In addition, the alluring lavender buds enclosed in syrupy crystals will indicate harvest time is around the corner.
It takes 63-70 days for Crystal Meth autoflower seeds to mature from seeds into mature plants with flowers. Expect high yields of up to 1.3-2 oz/ft2 for indoor growing and 1.7-7oz per plant for outdoor harvests.
Main Effects and Flavors
With a THC content of 21% and a CBD strength of 1%, weed lovers experience fast-acting effects from this cannabis grown from the Crystal Meth seed. The effects produced by this strain are uplifting and energetic. Users report happy sensations accompanied by a creative boost. Due to the reasonable CBD content, this cultivar also acts as a medicinal remedy for treating migraines, nausea, stress, and anxiety.
When it comes to flavors, Crystal Meth doesn't disappoint. It contains a sweet pine and nutty aroma that leaves a long-lasting taste on the tongue.
About Herbies Shop
Herbies is a well-known marijuana seed shop created by a team of passionate cannabis experts who have been actively contributing to the field of cannabis research for more than 10 years. The store has a rich history that dates back to 2007-2009.. It offers an extensive collection of over 1,500 seeds provided by over 120 reputable breeders.