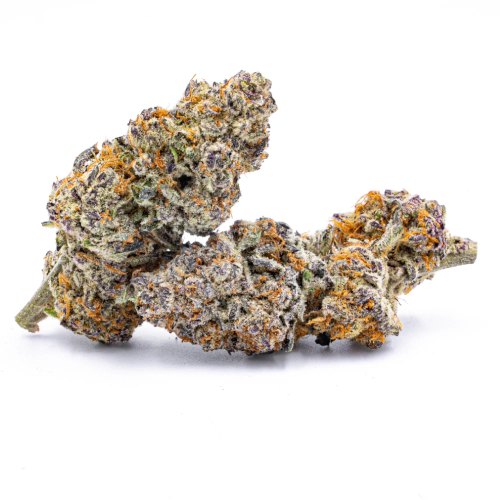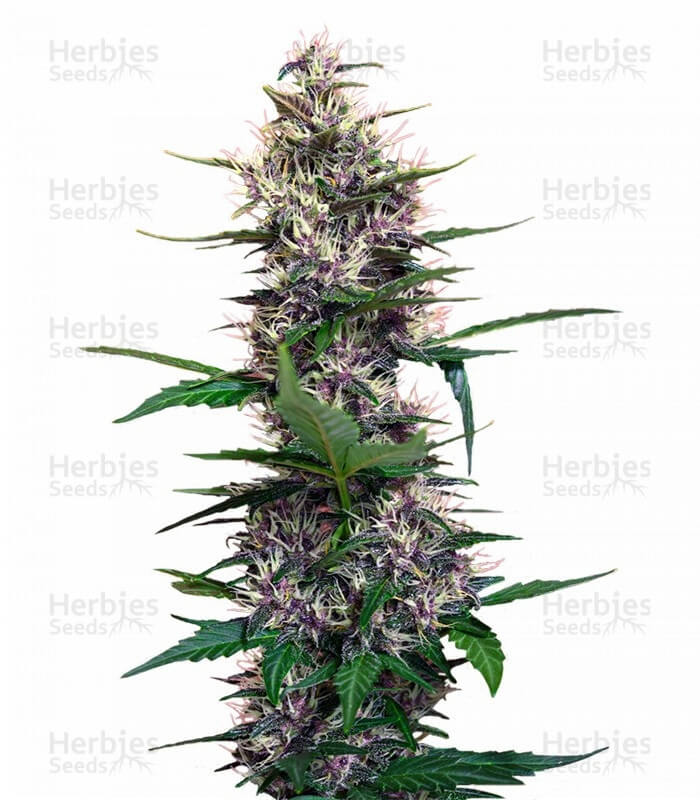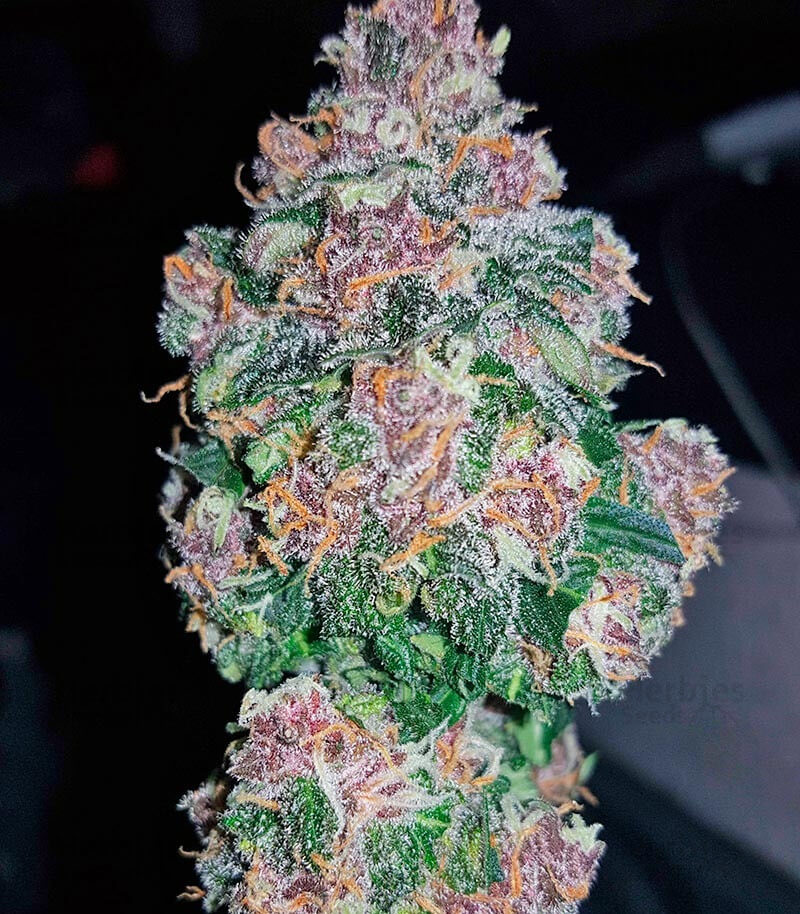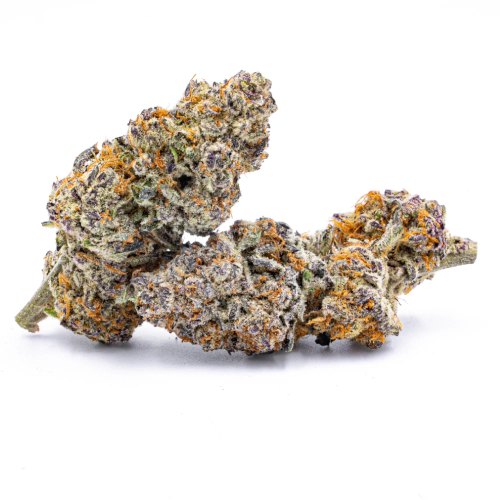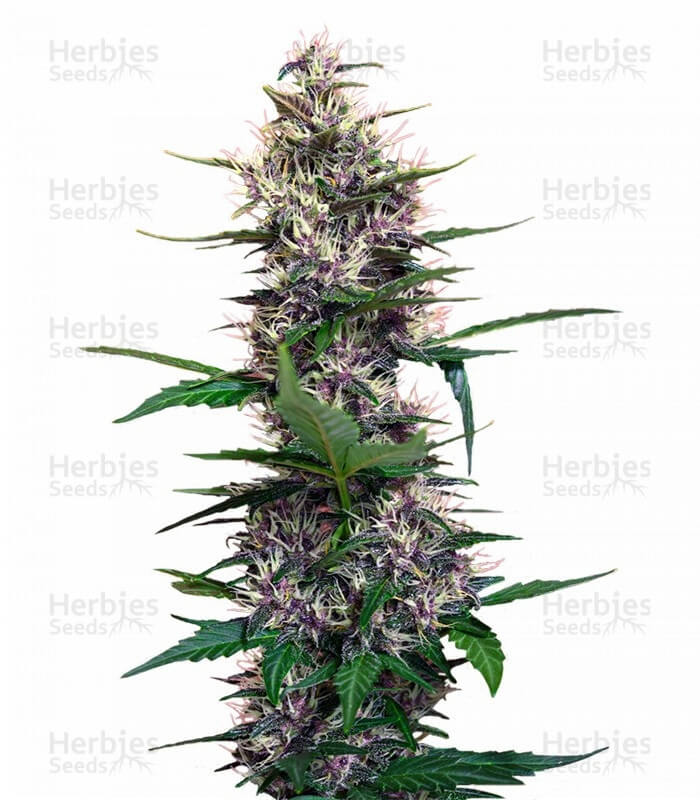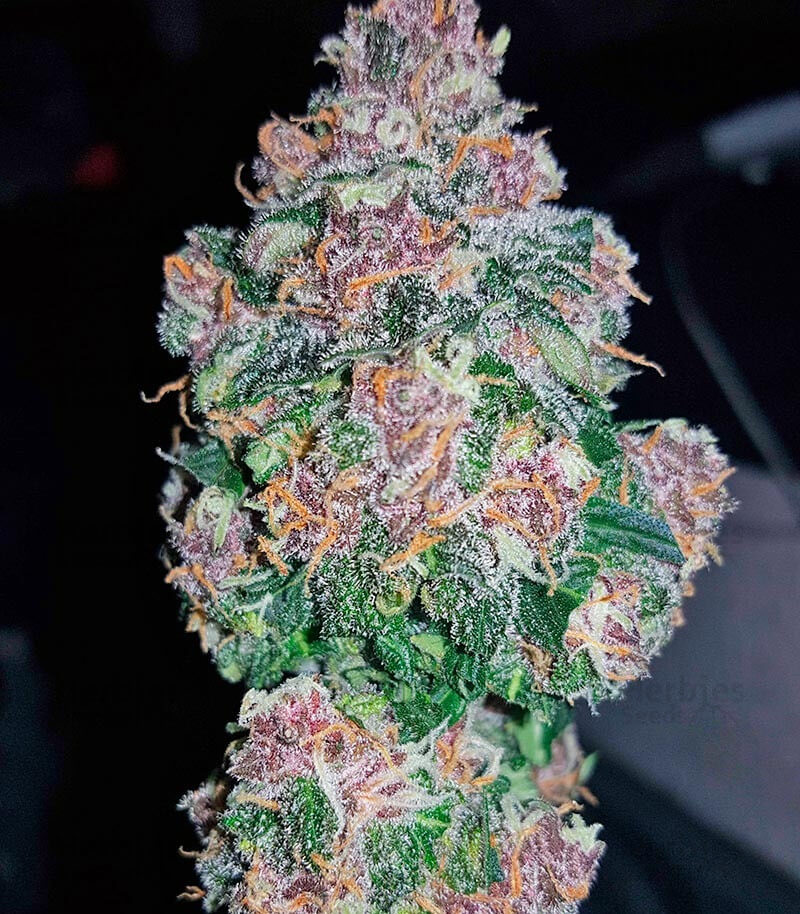 Dark Devil Autoflower Seeds
by Herbies Shop
On Official Website
Herbies Shop Shipping Terms:
Ships worldwide, check your local laws before ordering - laws differ from country to country, and from state to state.
CBD: 0.90%
THC: 15 - 20%
Seed Type: Autoflower
Type: Sativa-dominant hybrid
Yields: 2oz - 7oz (50g - 200g)
Climate: Temperate, Sunny
Effects: Leaving sorrows behind
Flavors: Citrus, Fruity, Sweet
Genetics: Big Devil XL Auto
Plant size: 31 - 51 inches (80 - 130 cm)
Environment: Indoor, Outdoor
Harvest period: October
Flowering period: 9 weeks
Growing difficulty: Medium
How to Grow Dark Devil Seeds: Tips for Growers
Dark Devil is a sativa-dominant strain originally brought from Spain. It contains 55% Sativa, 40% Indica, and 5% Ruderalis genes. Its genetic parents are Big Devil XL and Ruderalis, producing outstanding offspring with unique properties and a delicious flavor. This cultivar has a dark color and offers a healthy balance between the Sativa and Indica traits.
This strain is well-known for its alluring colors and compact buds. It was awarded the Cannabis High Life Cup in 2014, which suggests a solid reputation for this variety in the international cannabis industry. Weed producers who prefer high-yielding seeds with minimal maintenance often choose these autoflower seeds.
Ideal Growing Conditions for Dark Devil Autoflower
Due to the ruderalis gene present in this strain, growers experience zero to minimal growing difficulties. Even beginners can easily grow this cultivar and still reap immense yields, provided they follow the right instructions.
The Dark Devil autoflower seeds are suitable for growing indoors or outdoors. Recommended climatic conditions are warm environments with adequate sunlight, water, and nutrients. If growing in a controlled environment, the plants thrive with 450W LED lighting and a night-time temperature below 18oC. Also, the water pH should range between 5.8 and 6.0, and sufficient nutrients should be supplanted in a timely manner to speed up the growth process.
These crops can grow to a height of 2-3 ft, which is an appropriate size for indoor and outdoor spaces. Within 8-9 weeks, the plants will flower, and cultivators can start preparing to harvest the buds. This weed produces high-quality yields ranging from 1.3oz to 2oz per square foot indoors. If you grow it in outdoor spaces, expect yields of up to 7 oz per plant. Therefore, Dark Devil is a favorite for many beginners looking for fast-growing seeds.
Main Effects and Flavors
This marijuana has a THC level of 20% and a CBD strength of 0.9%, which ensures a potent and balanced effect for weed enthusiasts. The effects of buds growing from the Dark Devil seed are fast-acting due to the sativa-leaning characteristics of this cultivar. It gives users uplifting and energy-boosting effects combined with euphoric sensations that cause relaxation. This weed is well-known for managing stress, anxiety, depression, and pain.
Dark Devil produces beautiful flowers with a sweet-smelling aroma and a delightful taste due to its rich terpene profile. Users enjoy a complex flavor mix with citrusy and fruity hints.
About Herbies Shop
Herbies is a well-known marijuana seed shop created by a team of passionate cannabis experts who have been actively contributing to the field of cannabis research for more than 10 years. The store has a rich history that dates back to 2007-2009.. It offers an extensive collection of over 1,500 seeds provided by over 120 reputable breeders.