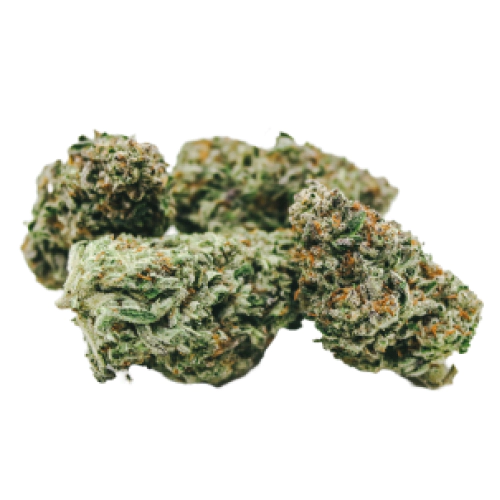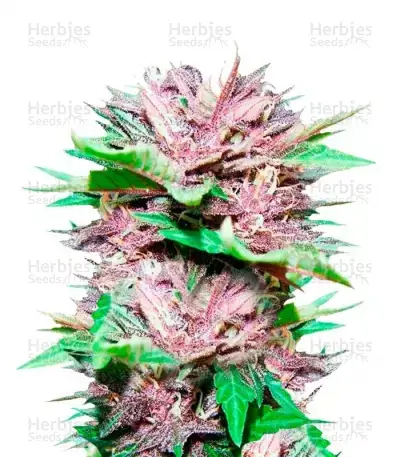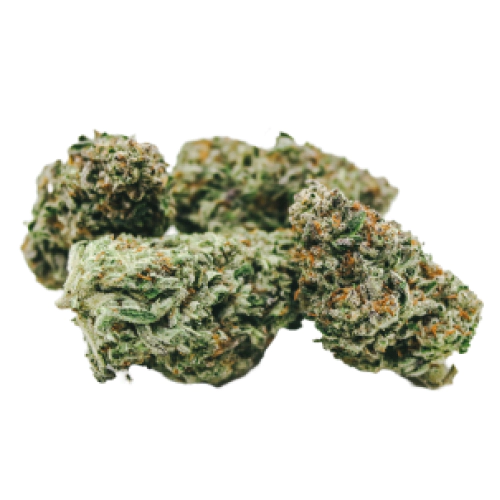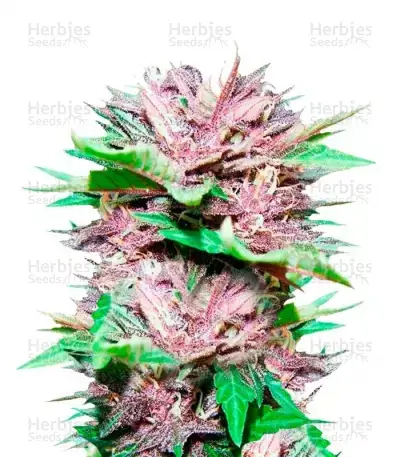 Dark Purple Autoflower Seeds
by Herbies Shop
On Official Website
Herbies Shop Shipping Terms:
Ships worldwide, check your local laws before ordering - laws differ from country to country, and from state to state.
CBD: 0.00 - 1.00%
THC: 18%
Seed Type: Autoflower
Type: Indica dominant
Yields: 3oz - 5oz (70g - 150g)
Climate: Temperate, Sunny, Cool
Effects: Light mist of serenity
Flavors: Sweet, Berry, Earthy
Genetics: OG Kush x Purple Kush Auto
Plant size: 16 - 36 inches (40 - 90 cm)
Environment: Indoor, Outdoor
Harvest period: Late September
Flowering period: 9 weeks
Growing difficulty: Easy
Why Dark Purple Seeds Are Suitable For Beginners
Bred by crossing OG Kush and Purple Kush Auto, Dark Purple is an indica-dominant hybrid with 18% THC in it. Dark Purple seed is fast-flowering thanks to its autoflowering genes. These seeds are usually available in a feminized version, meaning they deliver female plants most of the time, which is easy and suitable for new growers.
With the recreational and medical value the weed brings, Dark Purple auto is pulling strong characteristics from each of its parents and earns a reputation as a hardy strain. This marijuana bud is perfect for anyone who loves Kush genetics. Being worked until the 5th generation, this weed variety achieved almost total genetic stability and earned a high interest among medical patients.
Dark Purple Feminized Autoflower Effects and Growing Tips
This weed flowers within 60 days. Dark Purple feminized autoflower seeds have high pest resistance and irrigation tolerance while handling mold. Its genetic backbone makes the bud a perfect option for beginners looking for a strain with minimum maintenance needed.
The flowers of the plant demonstrate recognizable purple hues during the last stage of growth. It also develops a compact structure, making Dark Purple Auto ideal for indoor and outdoor conditions. Growing this cannabis indoors means you get a yield of 17 ounces per m2, while outdoor yield is usually 2-3 ounces per plant.
The strain provides energetic, euphoric, and happy effects that hit smokers almost immediately. Thanks to its rich terpene profile. The buds have a fresh sweet, and fruity aroma and taste.
About Herbies Shop
Herbies is a well-known marijuana seed shop created by a team of passionate cannabis experts who have been actively contributing to the field of cannabis research for more than 10 years. The store has a rich history that dates back to 2007-2009.. It offers an extensive collection of over 1,500 seeds provided by over 120 reputable breeders.