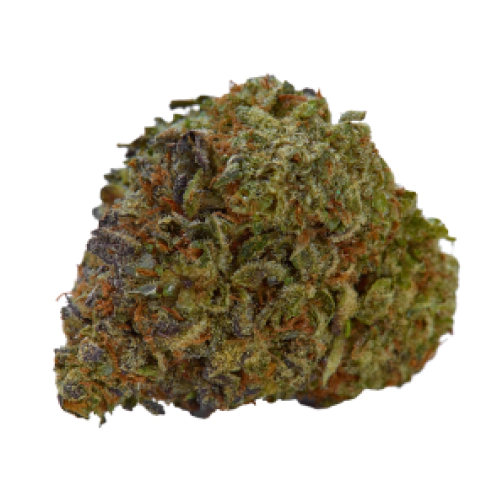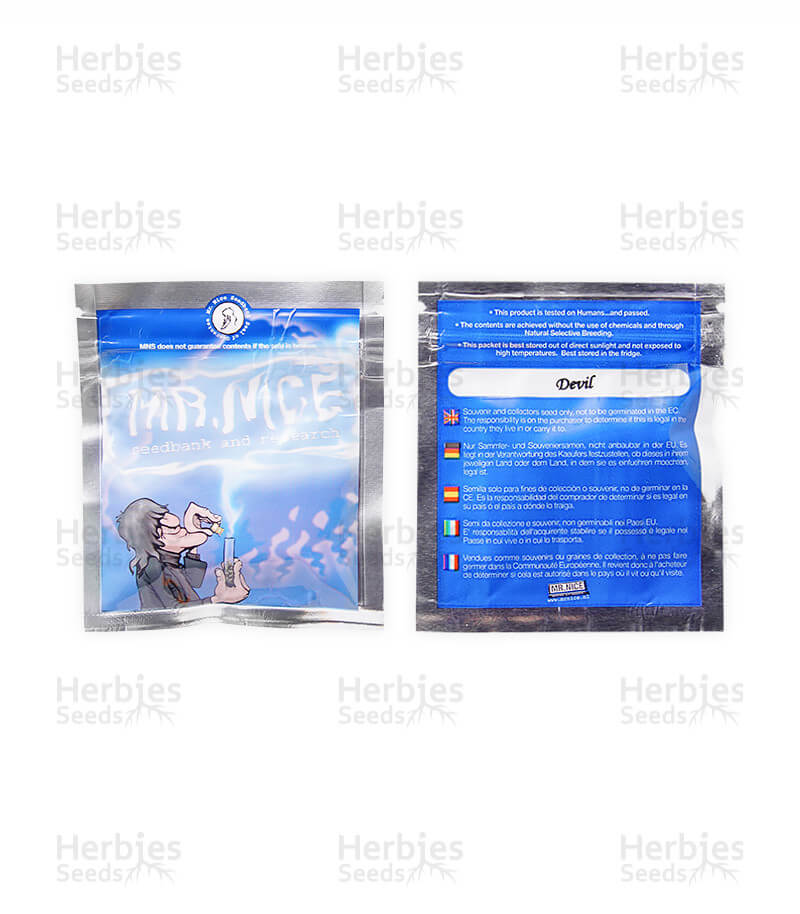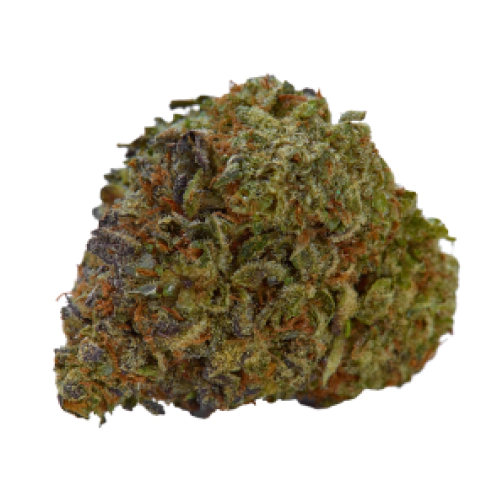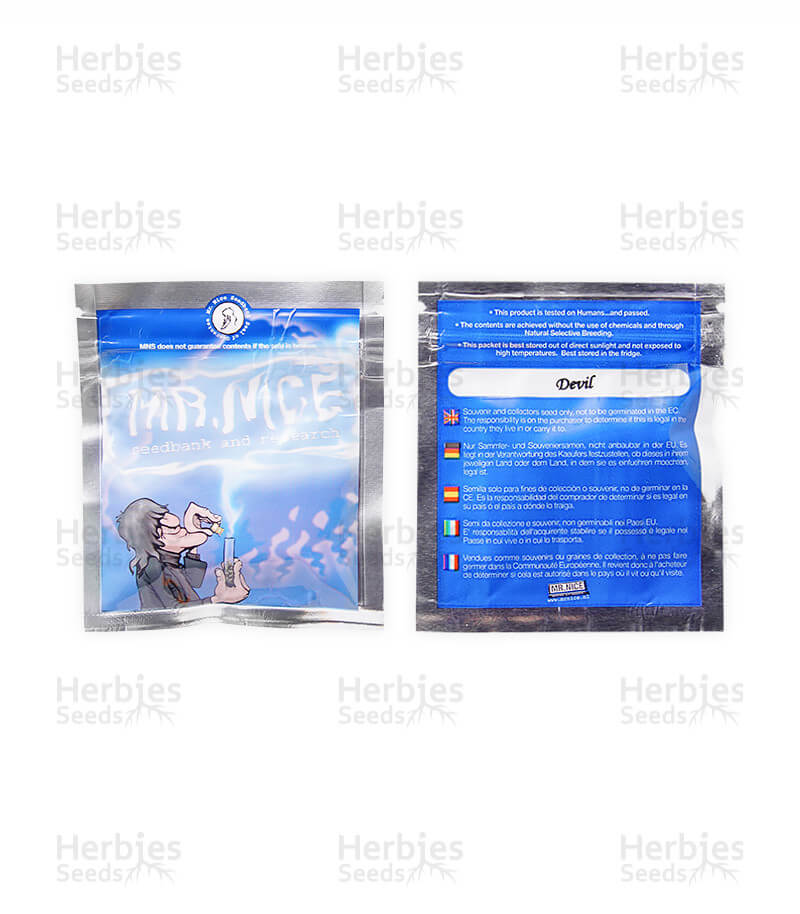 Devil Regular Seeds
by Herbies Shop
On Official Website
Herbies Shop Shipping Terms:
Ships worldwide, check your local laws before ordering - laws differ from country to country, and from state to state.
CBD: 0.30%
THC: 15 - 20%
Seed Type: Feminized
Type: Hybrid
Yields: 16oz - 21oz (450g - 600g)
Climate: Temperate, Sunny
Effects: Whirlpool of fantasies
Flavors: Fruity
Genetics: Afghan x Afghan/Skunk
Plant size: 47 - 51 inches (120 - 130 cm)
Environment: Greenhouse, Indoor, Outdoor
Harvest period: Early October
Flowering period: 8 - 10 Weeks
Growing difficulty: Easy
Do-Si-Dos Seeds: Tips for Growers
Do-Si-Dos is an indica-dominant cultivar containing 60% Indica and 35% Sativa genetics. Its lineage originates from Girl Scout Cookies and Face Off OG, coupled with strong ruderalis genes (5%). The offspring produces healthy buds shaped like pine cones. These high-THC seeds provide an easy growing process for cultivators with minimal management requirements. The cultivar is also famous for its delightful and refreshing flavors. In terms of therapeutic effects, its effect is balanced because of the considerable CBD presence, which helps manage stress and anxiety disorders.
Do-Si-Dos Autoflower Growing Conditions
Regarding cultivation, Do-Si-Dos autoflower seeds are a perfect option for beginners and seasoned growers. These seeds are easy to cultivate and don't require expert maintenance.
The presence of the ruderalis genes makes these seeds autoflower, allowing the crops to flower without dependence on specific lighting schedules. These seeds can grow in any medium – indoors or outdoors, as well as in a hydroponic setup. Ideal climatic conditions include temperate, continental, and Mediterranean environments, with plenty of sunlight.
Due to the robust genes, this weed is highly resistant to mildew, pests, and harsh climatic conditions. Still, the growers should ensure the crops have adequate lighting, water, and nutrients to promote their growth.
Avoid high or low-stress training on this cannabis since these techniques can cause stunted growth and trigger low yields. Do-Si-Dos are relatively short when grown indoors since they reach only around 3ft. But if cultivated outdoors, they can reach a maximum height of 5ft.
Indoor growing requires an optimal temperature of 68-78oF, with relative humidity levels of around 50%. Nevertheless, sporadic pruning is recommended to encourage the plants' maximum growth.
The flowering period occurs around 8-10 weeks after germination. Milky trichomes will indicate that the crops are ready to harvest. Indoor setups will produce impressive yields of 1.9-2.3 oz/ft2 and 3-4 oz per plant grown outdoors.
Main Effects and Flavors
This cannabis has a high THC content of 22% and 0.2% of CBD, which makes it highly potent with balanced effects.
It is a hard-hitting strain that quickly releases stimulating sensations in the user's mind and body. Within minutes, users get euphoric feelings that reduce stressful thoughts. Do-Si-Dos seed choice is optimal for those who want to promote focus and mental clarity with uplifting effects. Besides alleviating depressive episodes, this weed also manages pain and migraine and treats chronic insomnia.
This cultivar produces an array of flavors with a blend of sweet berry and spicy aromas with earthy undertones. Users enjoy tangy fragrances with scents of butter that linger on their tongues during a smoking session.
About Herbies Shop
Herbies is a well-known marijuana seed shop created by a team of passionate cannabis experts who have been actively contributing to the field of cannabis research for more than 10 years. The store has a rich history that dates back to 2007-2009.. It offers an extensive collection of over 1,500 seeds provided by over 120 reputable breeders.