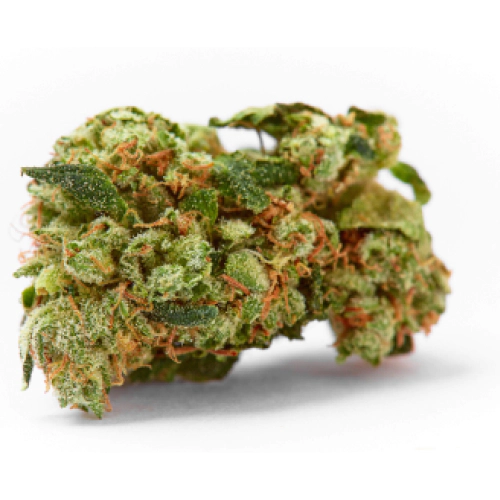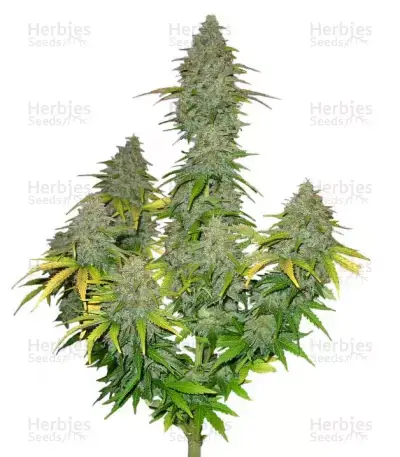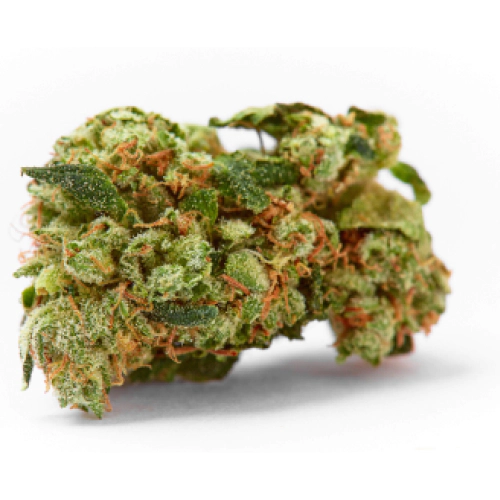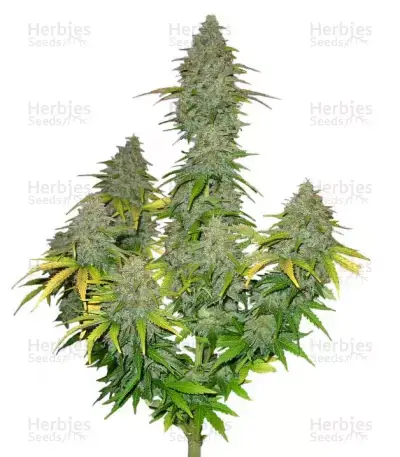 Fast Bud Autoflower Seeds
by Herbies Shop
On Official Website
Herbies Shop Shipping Terms:
Ships worldwide, check your local laws before ordering - laws differ from country to country, and from state to state.
CBD: 0.80%
THC: 16%
Seed Type: Autoflower
Type: Indica-dominant hybrid
Yields: 1oz - 2oz (20g - 60g)
Climate: Temperate, Sunny
Effects: Couch-locking stone that knocks down
Flavors: Sweet, Citrus, Earthy
Genetics: NYC Diesel x Ruderalis
Plant size: 16 - 35 inches (40 - 90 cm)
Environment: Indoor, Outdoor
Harvest period: September
Flowering period: 8 weeks
Growing difficulty: Easy
Overview and Recommendations on Fast Bud Seeds
Fast Bud is one of the fastest autoflowers available on the market. Being available in a feminized version, it is an excellent choice for beginners looking for a fast-flowering, easy-to-grow, and low-maintenance strain that always delivers female crops. It is an indica-dominant hybrid bred by crossing NYC Diesel and Ruderalis. The genetic composition is 40% Indica/ 35% Sativa/ 25% Ruderalis. The THC level is 16%, and the CBD content is 0.8%.
Fast Bud Autoflower Growing Facts
Fast Bud has strong Diesel origins, so it comes with a compact size having multiple branches and many bud sites. Specially bred to be one of the fastest weeds on the market, Fast Bud autoflower seeds require only 7.5 weeks from seed to harvest.
This marijuana is best for indoor conditions where it delivers a yield of 14-15 ounces per m2. The weed requires minimum maintenance and nutrients to be successfully grown outdoors as well, delivering a yield of approximately 2 ounces per plant. Thanks to a short height and apical dominance of the strain, SoG is the best cultivation method. A Fast Bud seed develops a very typical Indica structure. The weed delivers a sweet earthy aroma and flavor. The effects of the Fast Bud are mostly psychical, reducing tension and stress.
About Herbies Shop
Herbies is a well-known marijuana seed shop created by a team of passionate cannabis experts who have been actively contributing to the field of cannabis research for more than 10 years. The store has a rich history that dates back to 2007-2009.. It offers an extensive collection of over 1,500 seeds provided by over 120 reputable breeders.