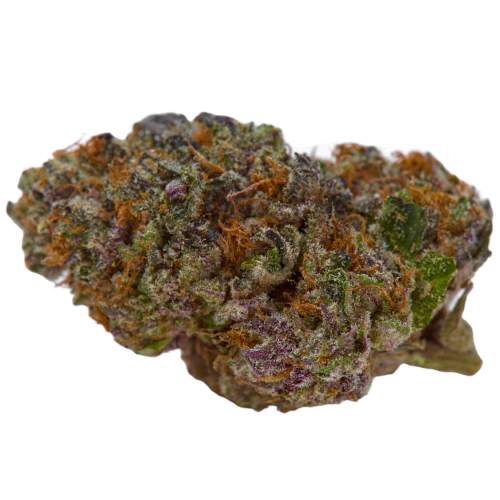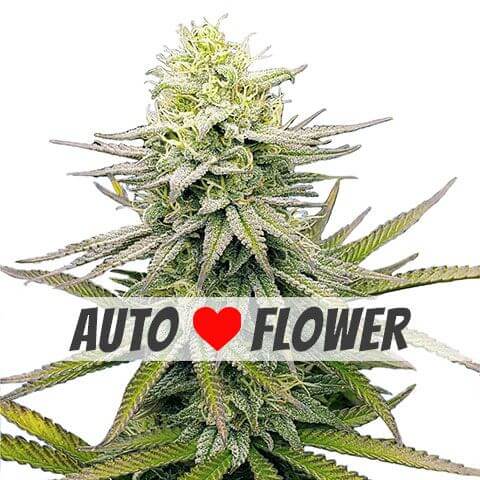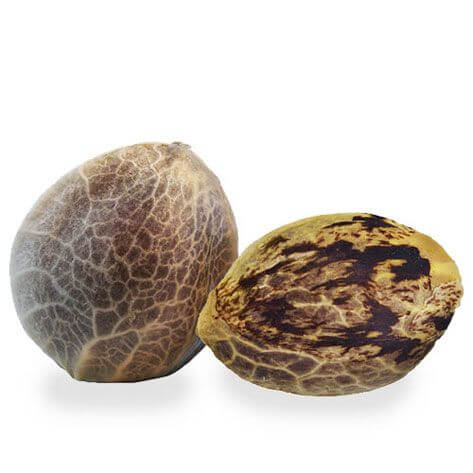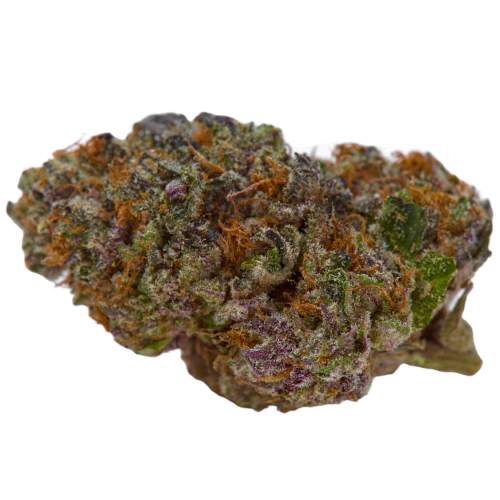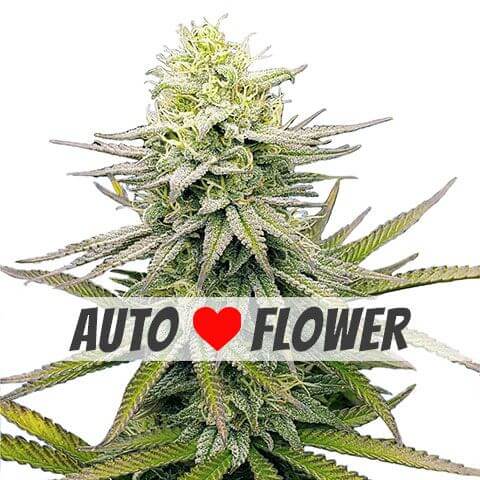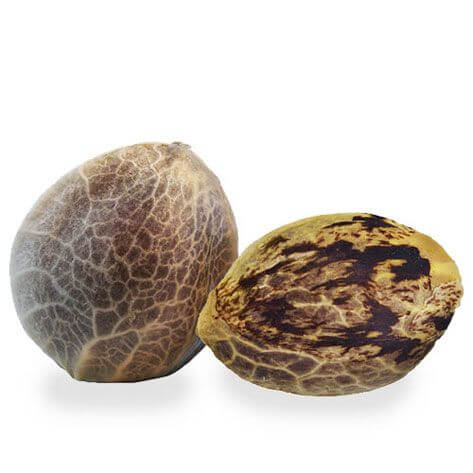 CBD: 0.30 - 0.80%
THC: 19 - 23%
Seed Type: Autoflower
Type: Indica-dominant hybrid
Yields: 3oz - 6oz (84g - 168g)
Climate: Temperate, Sunny, Cool
Effects: Happy, Euphoric, Relaxed, Uplifted
Flavors: Sweet, Fruity, Tropical
Genetics: Green Ribbon x Granddaddy Purple x Tahoe Alien
Plant size: 24 - 40 inches (60 - 100 cm)
Environment: Greenhouse, Indoor, Outdoor
Harvest period: Late September
Flowering period: 8 - 9 Weeks
Growing difficulty: Easy
Fruity Pebbles Seeds: Growers' Guide
The Fruity Pebbles strain is an indica-dominant hybrid especially recommended for creatives. It contains 55% Indica genes and 45% Sativa genes in its profile, with 20% THC and negligent CBD concentrations. Those who look for a potent weed variety without growing challenges should consider this cultivar for sure, as its yields are impressive, and the cultivation process is hassle-free. Thus, the strain is ideal for beginners due to its low growing difficulty.
Fruity Pebbles Autoflower: All You Need to Know
Even complete newbies will enjoy the process of growing Fruity Pebbles autoflower seeds because they germinate pretty quickly and flower without the need for tight light cycle control on the part of the grower. Besides, this cultivar is known for a pretty short flowering period, which allows adding Fruity Pebbles to the list of quick flowering seeds. The plants should spend from 3 to 4 weeks in a vegetative stage, and the flowering time is 7-10 weeks.
The yields you can collect from Fruity Pebbles plants are also impressive, reaching 5-15oz per plant. Thus, growers are sure to enjoy the combined benefit of easy growing and rich harvests of thick, aromatic buds with multicolored nugs and hues of purple, bright green, orange, and pink. You won't miss the time when buds are ready for collection; it comes when your plantation starts radiating a magnetic citrus aroma mixed with the authentic marijuana smell.
This cannabis cultivar is pretty manageable and grows well indoors and outdoors. You won't find it hard to care for the plants, as they rarely exceed 30 inches. Thus, this indica-dominant strain is convenient for indoor growing even if you face significant space limitations. Due to the addition of Ruderalis genes to this cannabis variety, the plants are hardy and resistant to weather fluctuations; still, their ideal growing environment is a warm Mediterranean climate.
Genetics
Growers started raving about the Fruity Pebbles seed acquisition after its audacious release in 2006. The strain quickly conquered weed connoisseurs with its exquisite, sweet flavor with shades of tropical fruit, which comes from its sophisticated genetic makeup. This cultivar is a descendant of Green Ribbon, Granddaddy Purple, and Tahoe Alien strains, each of which shares the best properties with its child.
About ILoveGrowing Marijuana
ILoveGrowingMarijuana was founded by Robert Bergman who started as a small-scale grower with only 5 plants. With his deep passion for growing weed, he spent more than 25 years learning everything he could about marijuana.. Apart from this, he makes sure that growers do not only have access to pure, healthy seeds such as Girl Scout Cookies Extreme, Bergman's Gold Leaf, and more but also all the information needed to maintain quality and grow a healthy plant.