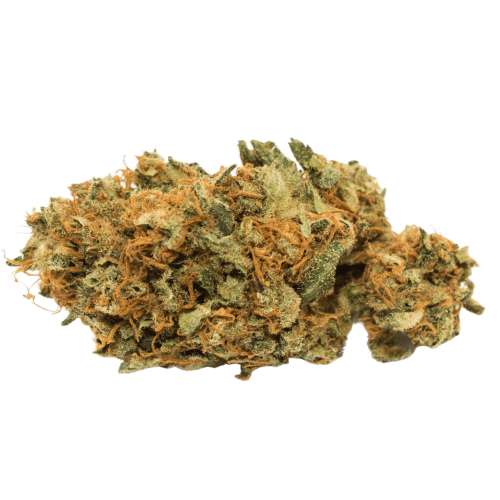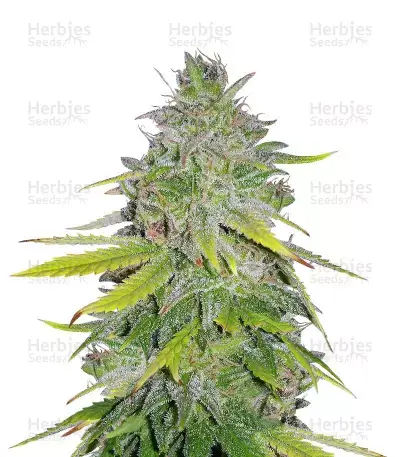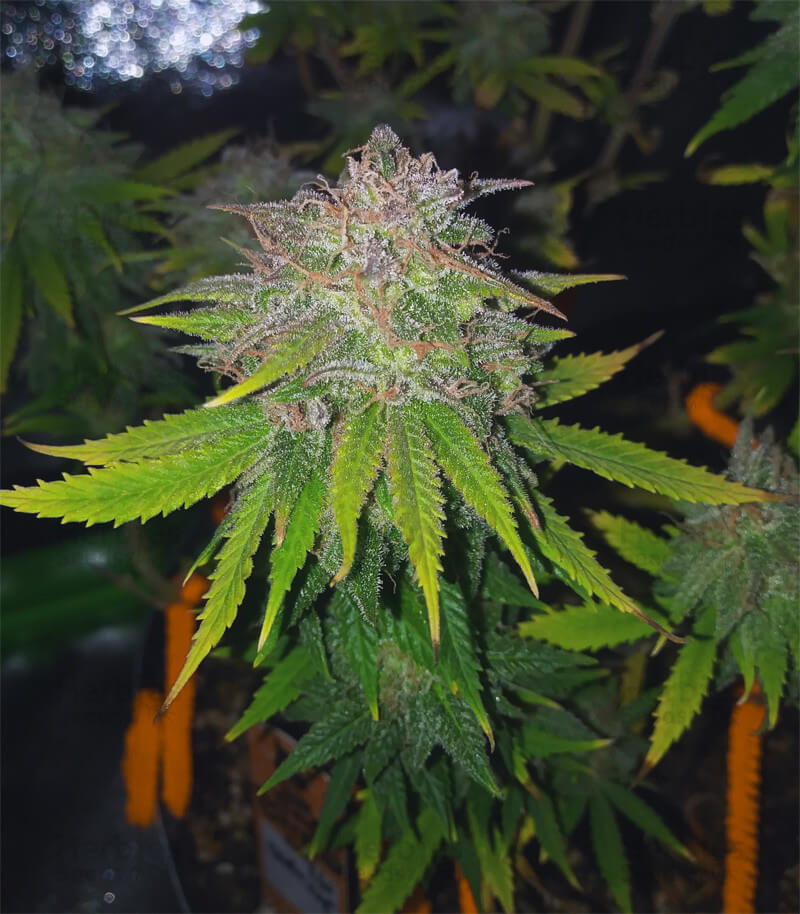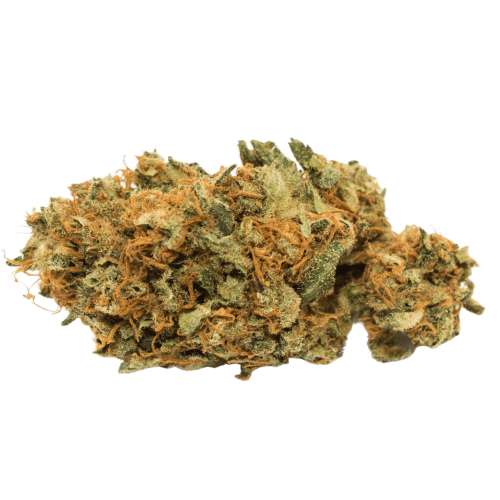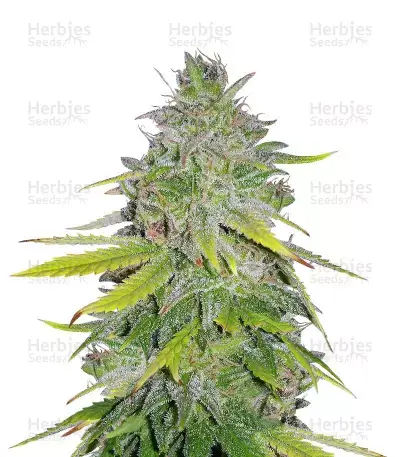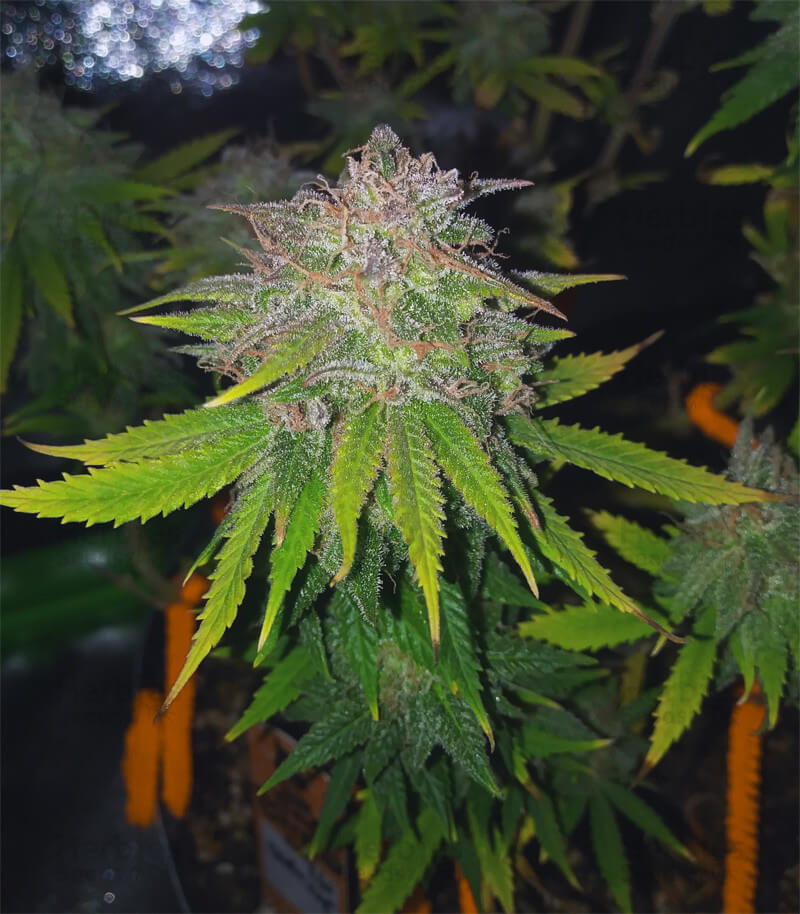 Gelato 41 Feminized Seeds
by Herbies Shop
On Official Website
Herbies Shop Shipping Terms:
Ships worldwide, check your local laws before ordering - laws differ from country to country, and from state to state.
CBD: 0.30 - 0.50%
THC: 20%
Seed Type: Feminized
Type: Hybrid
Yields: 9oz - 16oz (250g - 450g)
Climate: Temperate, Sunny
Effects: Portion of laziness
Flavors: Sweet Sherbet, Fruity, Blueberry, Orange
Genetics: Sunset Sherbet x Thin Mint GSC
Plant size: 30 - 39 inches (75 - 100 cm)
Environment: Indoor, Outdoor
Harvest period: Late September
Flowering period: 8 - 10 Weeks
Growing difficulty: Easy
Why Growers Choose Gelato 41 Seeds
There's much about Gelato 41 to love it for. This hybrid cultivar is widely appreciated among weed connoisseurs around the world and is included in the list of elite marijuana varieties. It was developed from a mix of Sunset Sherbet and Thin Mint Girl Scout Cookies strains, which gave it strong effects and the gentle sweetness in the buds' aroma. This cultivar was also used as a parent strain for the Jealousy and Gushers varieties. Its high yielding seeds grow into beautiful plants with unique, easily distinguishable buds of bright green color, lots of resin, and purple pistils.
Gelato 41 Feminized: Cultivation Guide
Overall, this strain's growing complexity is assessed as low since the plants are highly manageable and rarely exceed medium height. When growing Gelato 41 feminized seeds in the indoor space, you may expect to collect yields of up to 1.3oz per ft2, and sometimes even more than that, if you treat plants to plenty of sunlight and keep the right temperature and humidity conditions in the growing room. Those who grow the strain outdoors can reap up to 2.5oz per plant, which is almost twice more than the indoor plantation can give. Thus, the strain is righteously assessed as a heavy-yielder by growers.
A useful yield-maximizing technique with this cultivar is Sea of Green (SOG), which helps plants proliferate and flower. Another tip is to use 600W HID lights or a LED equivalent to supply sufficient sunlight and ensure your plants' transition from the vegetative stage to flowering. This cannabis cultivar's flowers come with a signature flavor mixing lavender, pepper, and berry, a characteristic trait of the Cookies Family of marijuana.
Effects
Gelato 41 seed grows into plants from which you can collect the buds with a pronounced relaxing and uplifting effect on the users. Consumers often report feeling euphoric and experiencing a creativity boost, which is combined with potent physical relaxation. These are high-THC seeds, as the THC level may reach 23%, with an additional CBG concentration of 1%. These cannabinoids work in tandem with caryophyllene, limonene, and myrcene to create a strong relaxing effect on the users and aid potent stress relief.
About Herbies Shop
Herbies is a well-known marijuana seed shop created by a team of passionate cannabis experts who have been actively contributing to the field of cannabis research for more than 10 years. The store has a rich history that dates back to 2007-2009.. It offers an extensive collection of over 1,500 seeds provided by over 120 reputable breeders.