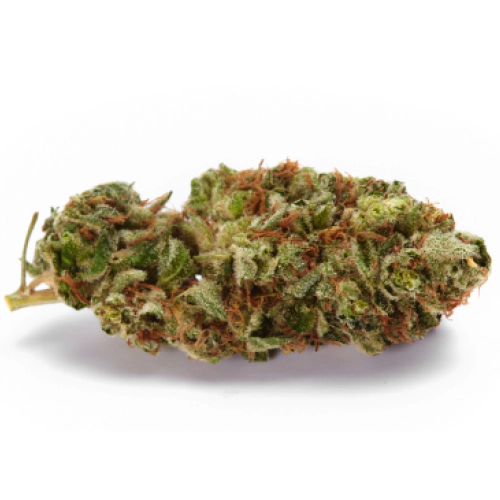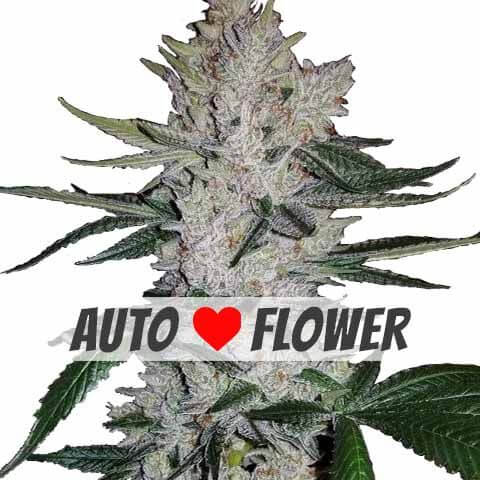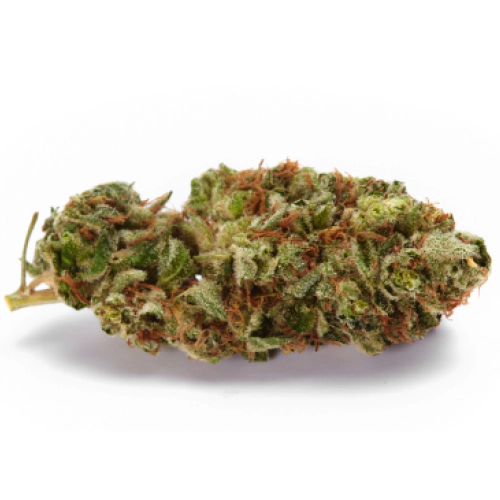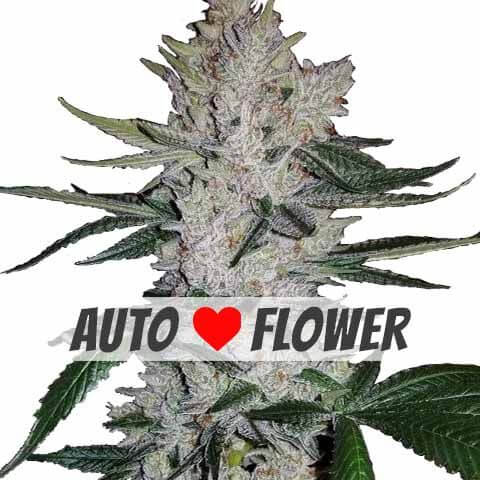 CBD: 0.10 - 0.50%
THC: 19 - 25%
Seed Type: Autoflower
Type: Indica-dominant hybrid
Yields: 3oz - 6oz (84g - 168g)
Climate: Temperate, Sunny, Cool
Effects: Relaxed, Euphoric, Happy, Creative
Flavors: Earthy, Pine, Diesel, Chocolate, Coffee
Genetics: Chocolate Diesel x Sour Dubb x Chem Sister
Plant size: 24 - 40 inches (60 - 100 cm)
Environment: Greenhouse, Indoor, Outdoor
Harvest period: Late September
Flowering period: 8 - 10 Weeks
Growing difficulty: Medium
GG4 Seeds: Why Are They So Attractive for Growers?
GG4 is a strain with a unique genetic heritage and a super high THC level that may go up to 26%. The strain also includes considerable CBD amounts, making it suitable for various medicinal uses. This weed variety is 50% Sativa and 50% Indica, which makes it a balanced choice for cannabis connoisseurs. The strain was obtained by crossing Sour Dubb, Chem's Sister, and Chocolate Diesel. As a result of this genetic experimentation, the growers received an award-winning variety that took the marijuana community by storm. Gorilla Glue (the full name of GG4) was a Cannabis Cup Winner in 2014 in Los Angeles and Michigan. Another honorable award it received was the Winner of the Jamaican World Cup by High Times. With this marijuana, you can never go wrong, as it grows fast and trouble-free, yields big harvests, and has pronounced effects.
GG4 Autoflower Growing How-To
Since GG4 autoflower seeds are a 50/50 Sativa-Indica hybrid, the plants grow fine both indoors and outdoors and usually reach manageable heights, causing no trouble for the growers. The plants also have a compact stature, making indoor growing convenient. However, if you seek optimal conditions that will maximize your harvest, it's better to opt for this strain in the steppe and Mediterranean climates.
The vegetative stage of this cultivar usually lasts around 3-4 weeks, and the flowering period starts 7-10 weeks upon germination. GG4 are reasonably called fast-growing and quick-flowering seeds. The yields are also impressive if you do everything right. The regular outdoor plantation may give you from 5oz to 15oz of thick, aromatic buds per plant. The same huge yield may be expected per square foot of your indoor growing room.
Effects and Flavors
The strain's hybrid nature ensures that buds collected from the plants growing from a GG4 seed come with a wide range of therapeutic properties. Most users report a feeling of happiness and an uplifted state, which is an optimal outcome for those using marijuana to address stress and anxiety. This weed comes with a signature earthy and sour taste with shades of pine and sweetness. GG4 is optimal for connoisseurs looking for something special and growers seeking an easy cultivation experience.
About ILoveGrowing Marijuana
ILoveGrowingMarijuana was founded by Robert Bergman who started as a small-scale grower with only 5 plants. With his deep passion for growing weed, he spent more than 25 years learning everything he could about marijuana.. Apart from this, he makes sure that growers do not only have access to pure, healthy seeds such as Girl Scout Cookies Extreme, Bergman's Gold Leaf, and more but also all the information needed to maintain quality and grow a healthy plant.