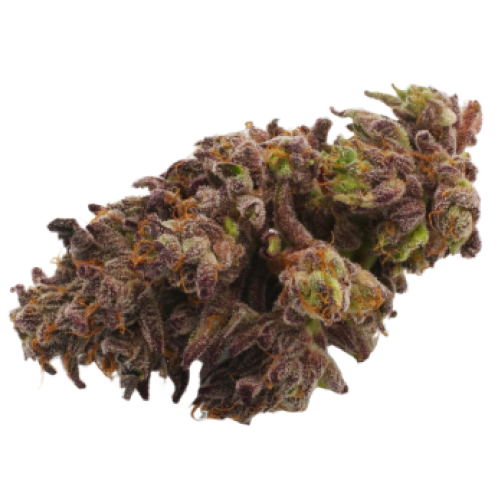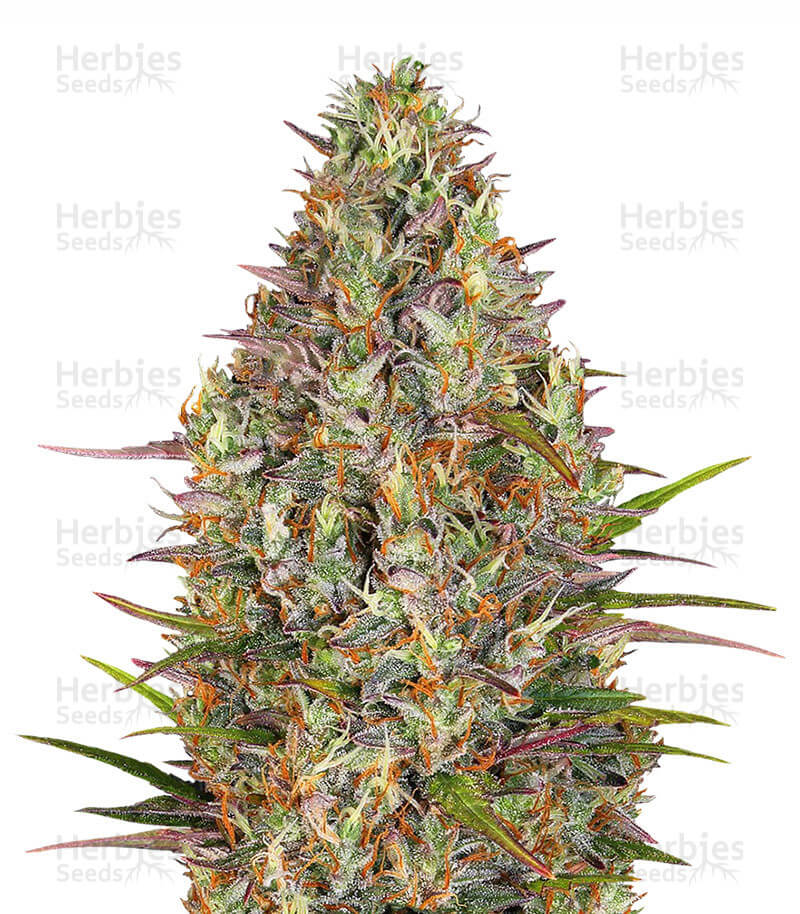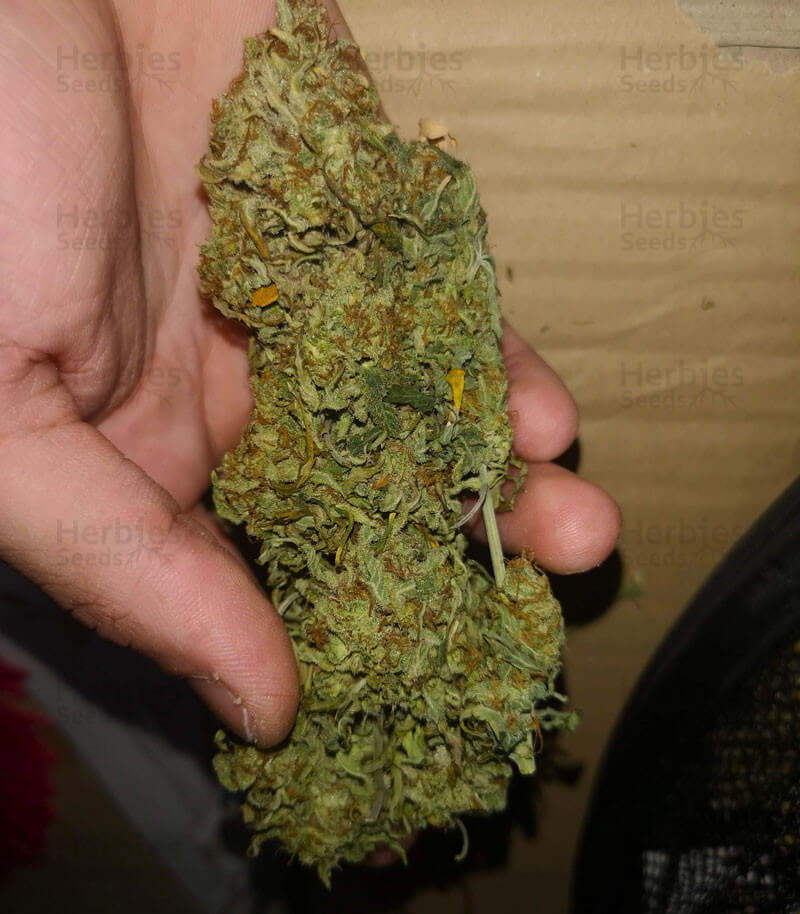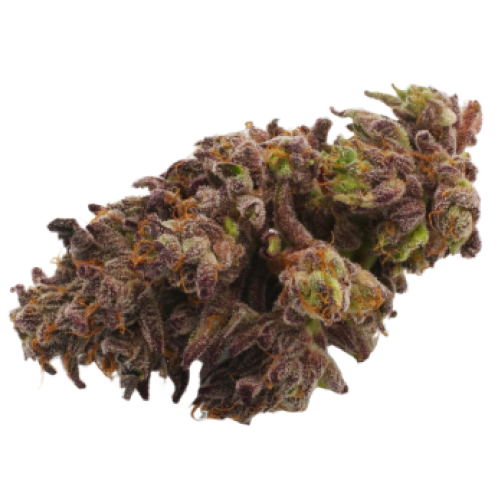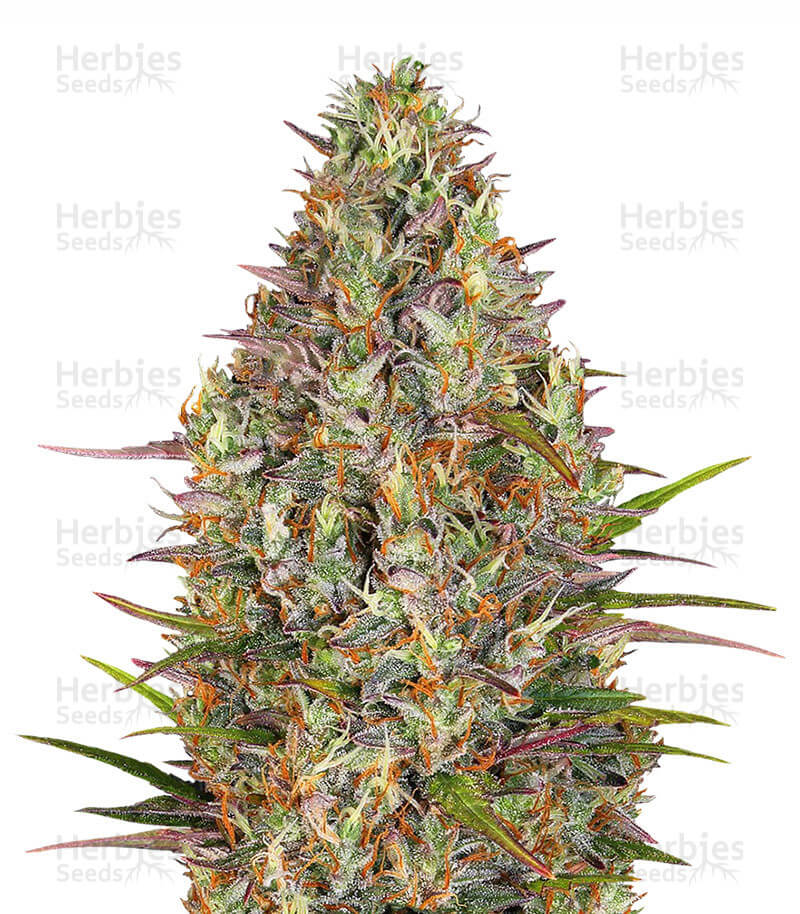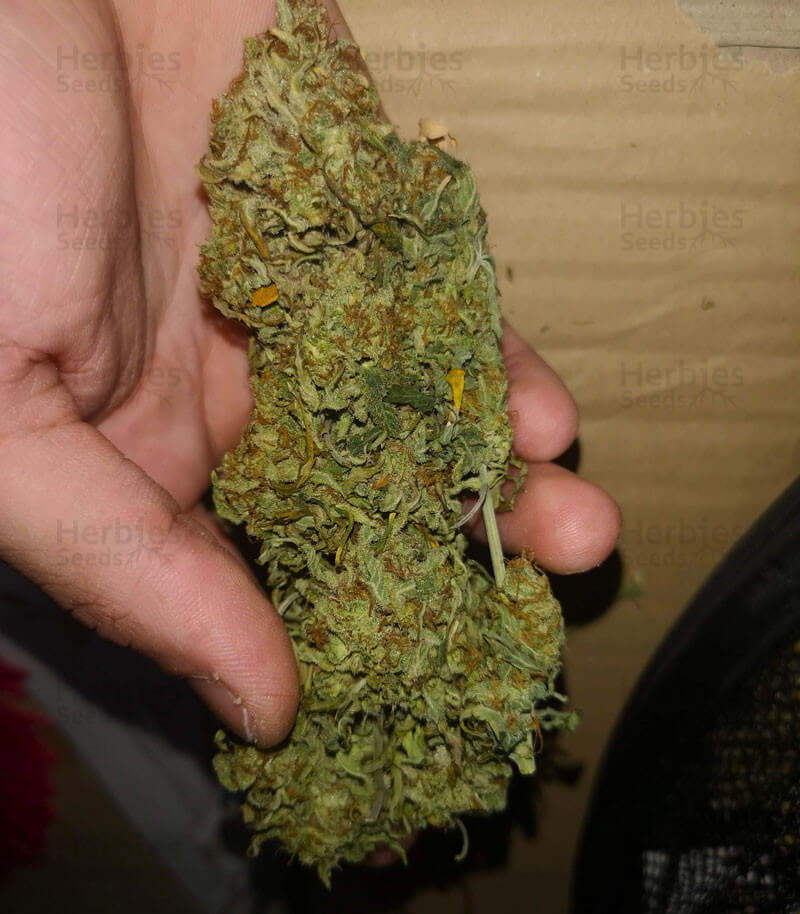 Glue Gelato Autoflower Seeds
by Herbies Shop
On Official Website
Herbies Shop Shipping Terms:
Ships worldwide, check your local laws before ordering - laws differ from country to country, and from state to state.
CBD: 0.10%
THC: 20 - 26%
Seed Type: Autoflower
Type: Indica-dominant hybrid
Yields: 18oz - 21oz (500g - 600g)
Climate: Temperate, Sunny
Effects: Unique sense of cheerfulness
Flavors: Sweet, Citrus, Earthy
Genetics: Gorilla Glue x Gelato x BF Super Auto #1
Plant size: 35 - 47 inches (90 - 120 cm)
Environment: Indoor, Outdoor
Harvest period: October
Flowering period: 9 - 10 weeks
Growing difficulty: Easy
Growing Glue Gelato Seeds for Beginners
This autoflower seed is perfect for indoor and outdoor cultivation. These fast-growing seeds have a cycle of 65-70 days from seed to harvest.
To achieve the best results, growers should aim to keep the Glue Gelato plant at a medium height of 2-3ft indoors and up to 4ft outdoors. Water pH should be maintained between 5.8-6.0, and the maximum EC of water should be 1.0 inches during the veg stage, increasing up to 1.4 inches during the flowering stage. For lighting, it is recommended to use 300W CMH during the vegetative stage and 750W LED during flowering. Finally, the CANNA COCO range of nutrients is recommended for the optimal growth of the autoflower seeds.
Effects and Properties of These Autoflower Seeds
It is a balanced hybrid with a 40:60 Sativa to Indica ratio and a THC content ranging from 20% to 26%. Glue Gelato Autoflower is an autoflowering seed that boasts a unique blend of genetics from Gorilla Glue, Gelato, and BF Super Auto #1.
The buds have a THC content ranging from 20% to 26%, making it a potent cannabis with psychoactive effects. It has a unique sense of cheerfulness that can help alleviate stress, anxiety, and depression, making it ideal for those seeking relief from mental health issues. These flowers are also known to have a relaxing effect on the body, making them helpful for those suffering from chronic pain and inflammation.
About Herbies Shop
Herbies is a well-known marijuana seed shop created by a team of passionate cannabis experts who have been actively contributing to the field of cannabis research for more than 10 years. The store has a rich history that dates back to 2007-2009.. It offers an extensive collection of over 1,500 seeds provided by over 120 reputable breeders.