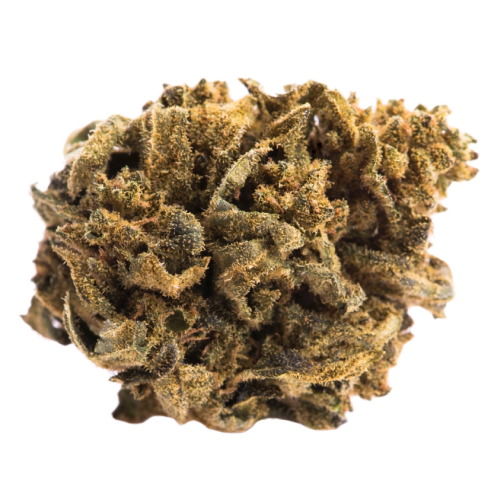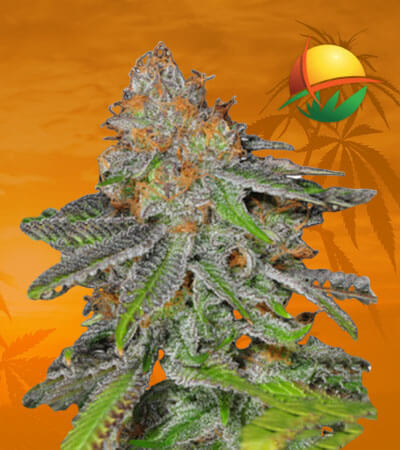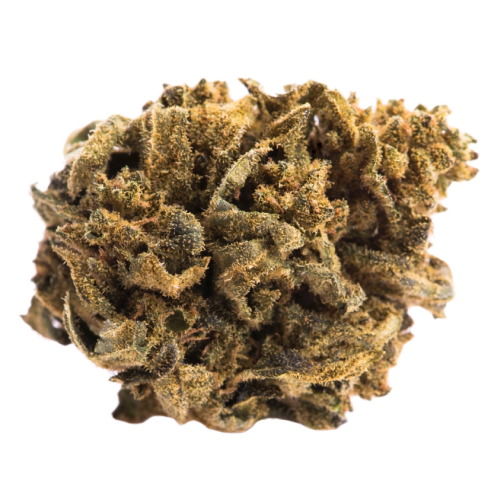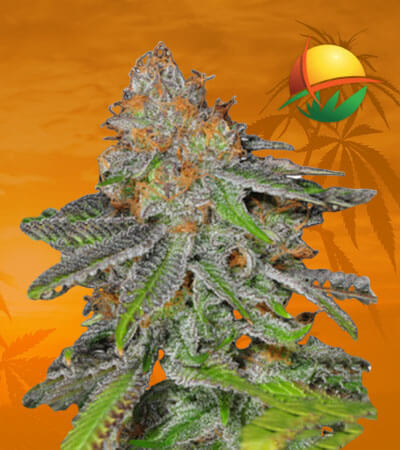 Grape Ape Feminized Seeds
by Sun West Genetics
On Official Website
Sun West Genetics Shipping Terms:
Free shipping for orders over $200 High quality seeds Fast & Reliable support
CBD: 0.34 - 0.68%
THC: 14 - 19%
Seed Type: Feminized
Type: Indica-dominant hybrid
Yields: 18oz (500g)
Climate: Temperate, Sunny
Effects: Relax
Flavors: Fruity
Genetics: Mendocino Purps x Skunk x Afghani
Plant size: 70 cm – 80 cm
Environment: Indoors, Hydroponics method
Flowering period: 6 - 8 weeks
Growing difficulty: Easy
Growing Feminized Grape Ape Seeds at Home
Grape Ape is an indica-dominant hybrid, with THC levels ranging from 14% to 19% and negligible amounts of CBD. Its terpene profile is dominated by myrcene, pinene, and caryophyllene. It is a genetic outcome of crossing the Mendocino Purps, Skunk, and Afghan strains. As a result of this genetic combination, Grape Ape has acquired its unique grape smell with notes of fruit and berries.
This marijuana is known for its potent painkilling and stress-relieving properties. Users report feeling sedated and euphoric at the same time, which makes this weed ideal for evening relaxation after a hard day. Since this strain delivers slow but potent effects, it's not recommended for newbies who may confuse the dosing. Growers often buy Grape Ape seeds looking for a hassle-free cultivation experience, high yields, and predictable relaxing Indica effects.
Cultivation Specifics
The Grape Ape feminized seeds are pretty easy to grow and can be managed by novice cultivators. They turn into female plants, delivering an excellent return on investment. The plants are pretty small, reaching no more than 3ft (2.2-2.6ft on average), but gardeners can use the Sea of Green (SOG) method to utilize more space. Indoor plants may require pruning and trimming because of their extensive lateral branches. Besides, it's necessary to top the plants and cut the large fan leaves to allow sufficient light to lower branches. These bushy shrubs may require installing support measures to prevent broken stems.
The weed's flowering period takes only 7-9 weeks. Outdoor growers can expect crops by late September or early October. The plants develop beautiful buds with an irresistible fragrance and produce generous yields (17-18 oz./1 m2 indoors and 17 oz./plant outdoors.) When exposing this cannabis to cool nighttime temperatures, you can urge its foliage to become deep purple. Closer to the harvest, the sticky resin on the buds transforms and resembles white frost, making these bushes look like small Christmas trees.
Preferred Growing Conditions for Grape Ape Feminized
The plants have exceptional genetic resistance against diseases, pests, and mold and can be grown indoors and outdoors. However, Grape Ape seeds thrive in controlled environments. They require a stable temperature of 70°-90°F and relative humidity of 40-50%. They prefer a warm and mildly humid (closer to dry) climate. Depending on the climate, growers should install a shelter to protect their harvest from heavy rainfall. The main concern in the garden is bud rot as a consequence of high humidity.
You can grow feminized Grape Ape seeds in a hydroponics setup or soil-compost mix. Most expert cultivators promise better results using a hydroponic approach.
About Sun West Genetics
Sunwest Genetics collects various marijuana strains that can be greatly improved for users. Sunwest Genetics was founded in 2015 and has been making life easier for growers for 7 years now.. The main advantage of this seed bank lies in the strong support team that is available both via chat and phone.