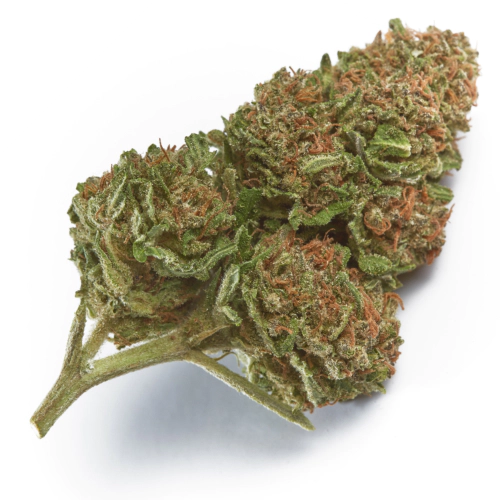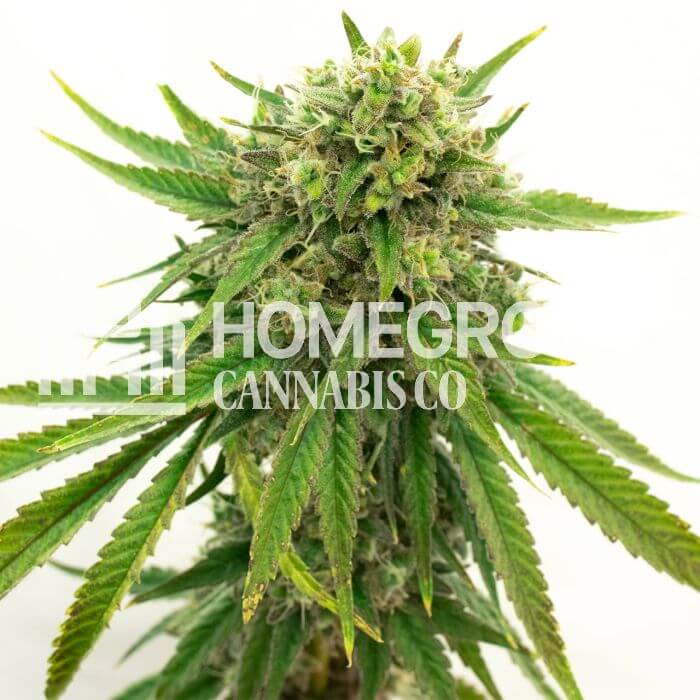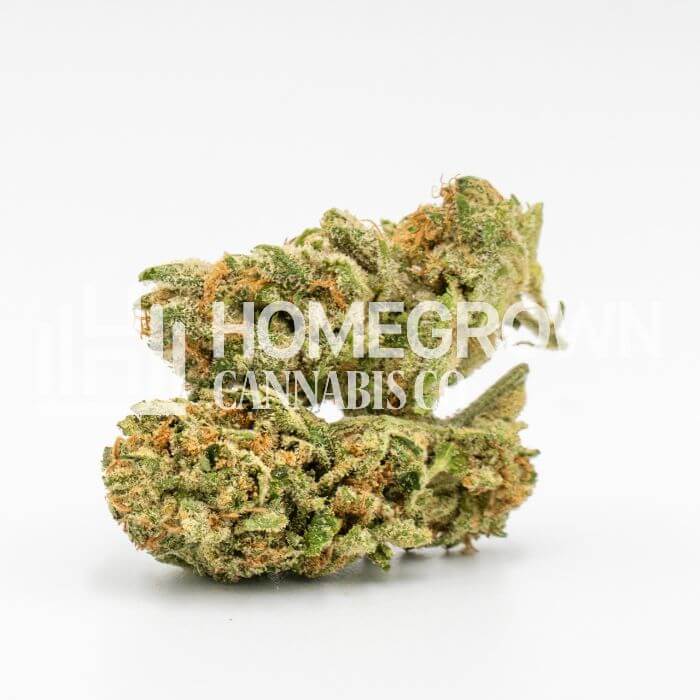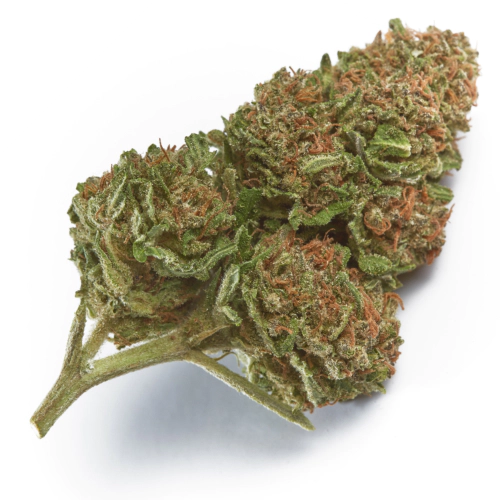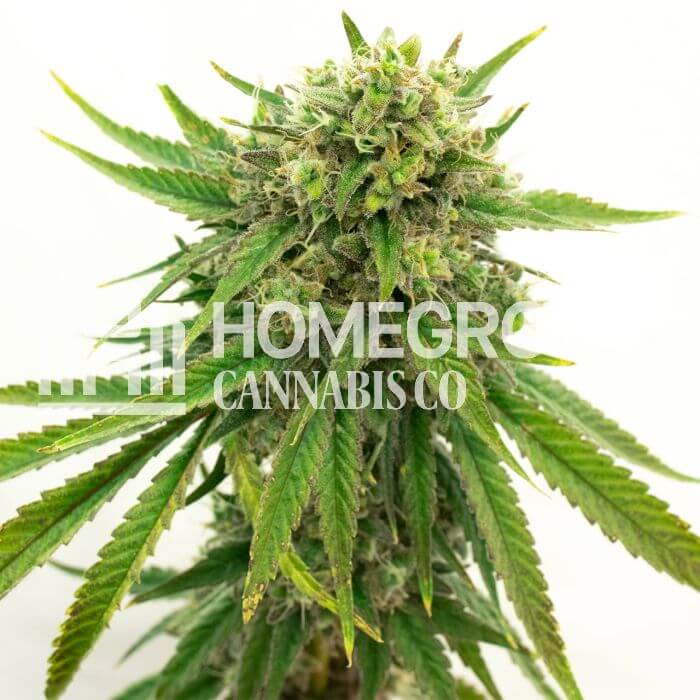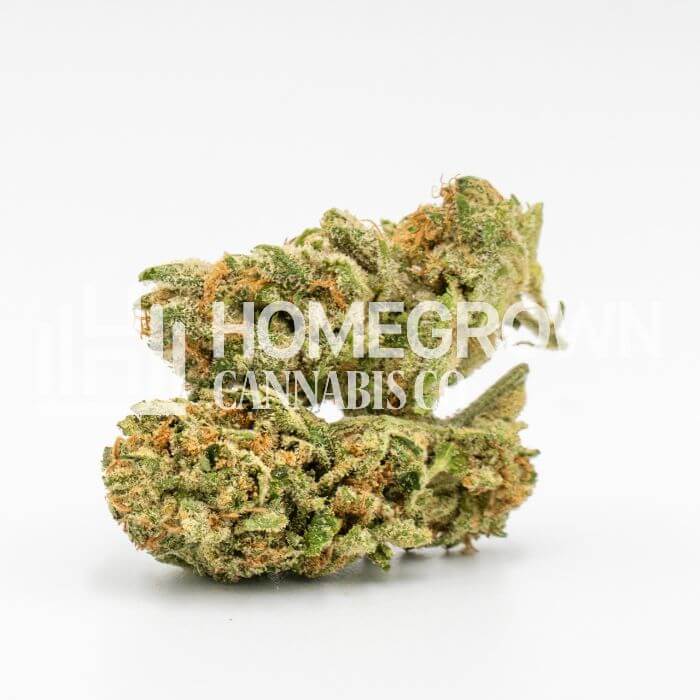 Maui Wowie Feminized Seeds
by Homegrown Cannabis Co
On Official Website
10% Off Products Excluding Already Discounted Products!
Askgrowers
Homegrown Cannabis Co Shipping Terms:
FREE SHIPPING ON ORDERS OVER $115
They offer tracked shipping from $10.99
Orders are shipped in discreet, crush-proof packaging with a super-high success rate.
CBD: 0.20%
THC: 16%
Seed Type: Feminized
Type: Sativa-dominant hybrid
Yields: 16 oz
Climate: Temperate, Sunny
Effects: Uplifting, Energetic, Creative
Flavors: Apple, Citrus, Herbal, Pine, Pineapple, Sweet
Genetics: Unknown
Plant size: 71 - 83 inches (180 - 211 cm)
Environment: Greenhouse, Indoor, Outdoor
Harvest period: October
Flowering period: 10 - 12 weeks
Growing difficulty: Easy
Maui Wowie Seed THC Level, Genetics, and Terpenes
Weed cultivators seeking feminized seeds with zero chances of male plant penetration have a solution, thanks to Maui Wowie seeds. This feminized version of the sativa-dominant cannabis cultivar has a genetic background descending from a Hawaiian Sativa inbred line (IBL). The strain's dominant terpenes include limonene, myrcene, and pinene.
The seeds produce plants containing a moderately high THC level of between 14% and 19% and a CBD level of 0–1%. The strain's buds produce relaxing, euphoric, and stress-relieving effects. These properties make the marijuana strain effective for users with depression and reduced energy. It has a zesty orange and lemon taste, plus a sweet citrus, tropical aroma.
How to Cultivate Maui Wowie Feminized
These seeds don't suit novice growers, so they can hardly be called seeds for beginners. When cultivated indoors by intermediate hands, plants can produce yields around 12-16 oz. /m2. You may expect to harvest your flowers 9–11 weeks upon germination.
When grown outdoors, Maui Wowie feminized seeds produce plants that can grow up to 7ft tall and more. When the strain is cultivated in optimal outdoor conditions by experienced farmers, the expected harvest is at least 32 oz. of flavorful flowers per plant.
You need to grow your seeds in living, bio-organic soil. Regular topping keeps the plants within easily manageable sizes and makes them less prone to breakage. The plants can also withstand slightly cooler environments, but it's generally not recommended. Growing them in the Northern Hemisphere produces a harvest by mid-October.
About Homegrown Cannabis Co
Homegrown Cannabis Co. is a top-rated Oklahoma-based cannabis seed company with unique products of in-house genetics.. It was founded in 2012, serving weed-growing enthusiasts across the country.