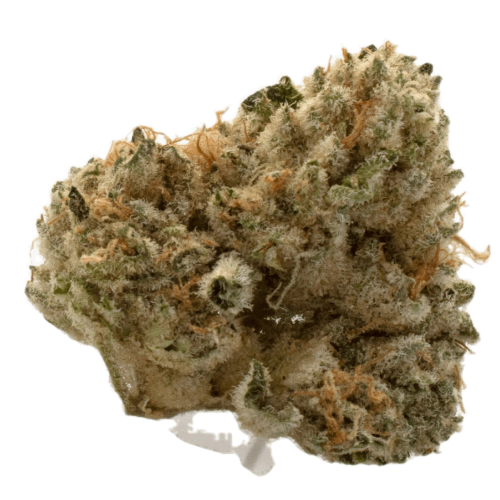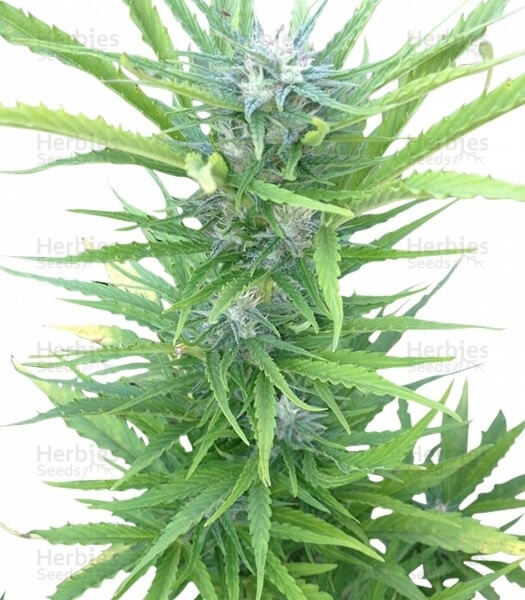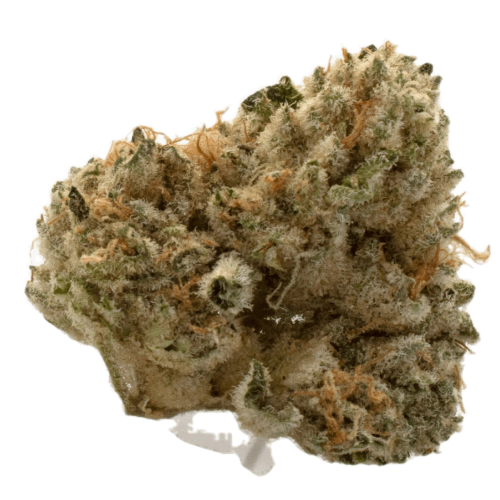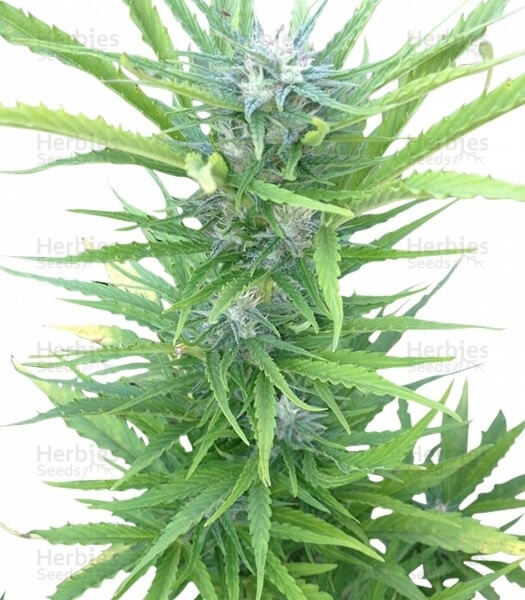 Northern Light Autoflower Seeds
by Herbies Shop
On Official Website
Herbies Shop Shipping Terms:
Ships worldwide, check your local laws before ordering - laws differ from country to country, and from state to state.
CBD: 0.00 - 1.00%
THC: 14%
Seed Type: Autoflower
Type: Indica-dominant hybrid
Yields: 6oz - 8oz (170g - 220g)
Climate: Temperate, Sunny
Effects: See you on the other planet
Flavors: Earthy, Pine, Spicy
Genetics: Northern Light x Ruderalis
Plant size: 31 - 63 inches (80 - 160 cm)
Environment: Indoor, Outdoor
Harvest period: September
Flowering period: 10 - 12 weeks
Growing difficulty: Easy
Northern Light Seeds Genetics
Northern Light is an indica-dominant classic strain (80% Indica / 20% Ruderalis). It is available in autoflowering and feminized forms, so it flowers fast and delivers female buds most of the time.
Northern Light seeds are derived from an Afghan landrace, and their genetics can be traced back to the 1970s. It resulted from crossing a Ruderalis clone and Northern Light Auto. The seeds develop large yields with small efforts, so they are perfect for beginners.
How to Grow Northern Light Autoflower
The genetics of Northern Light autoflower seeds are responsible for the high yields they offer and ease of growth. The seeds are resistant to most conditions and require small maintenance, making them a great choice for beginners and indoor and outdoor growers as well.
The seeds require Intense lighting, such as 600W, and even more when growing indoors. Northern Light loves sunny conditions, so make sure it has enough sun when grown outdoors. This weed can be fed with the most standard nutrients and a basic dose. Growers can choose plant fertilizer and go heavy with P and K within the last 2 weeks of its flowering stage so they can maximize the yield.
Thanks to its autoflowering properties, this cultivar starts flowering within 30-35 days after germination. Indoor yield is about 19 ounces per m2, and outdoor growers can expect a yield of about 7 ounces per plant. It is best to have either an 18/6 or 12/12 lightning schedule for this weed. Maintain soil pH of 6.2 to 6.8 and water pH of 5.2 to 5.8.
Effects of Northern Light Strain
It takes 9 weeks for Northern Light seed to be ready for harvest. Once the buds are ready, growers will be rewarded with their effects. This weed has indica-leaning genetics, so its effects are calming and soothing, reducing stress and causing sleep-inducing effects.
About Herbies Shop
Herbies is a well-known marijuana seed shop created by a team of passionate cannabis experts who have been actively contributing to the field of cannabis research for more than 10 years. The store has a rich history that dates back to 2007-2009.. It offers an extensive collection of over 1,500 seeds provided by over 120 reputable breeders.