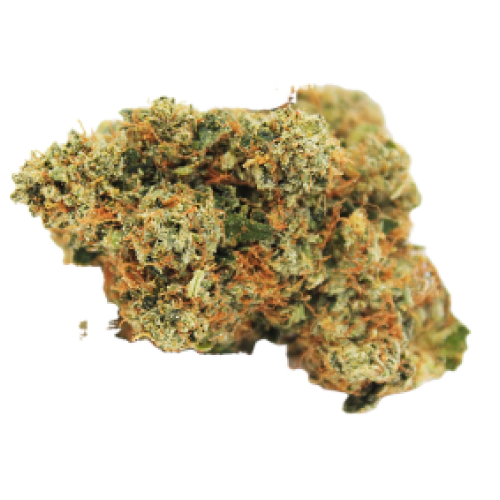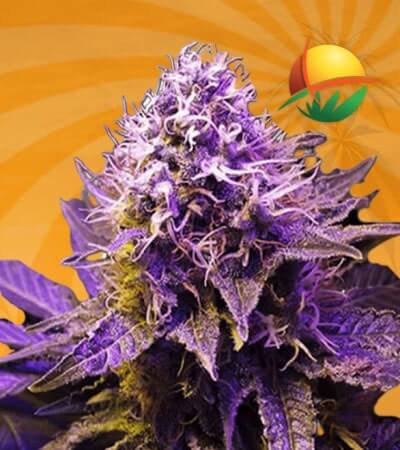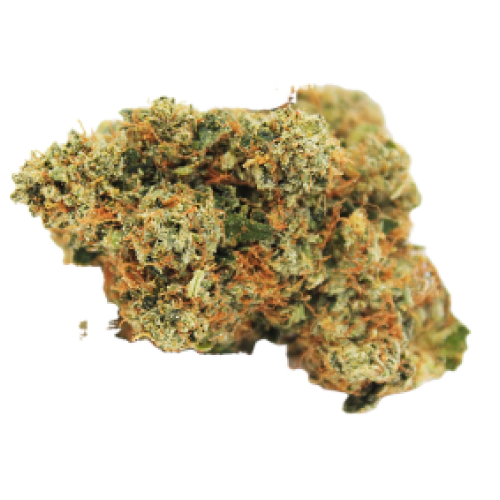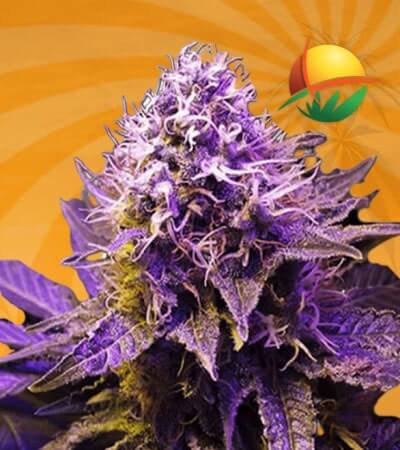 Purple Haze Feminized Seeds
by Sun West Genetics
On Official Website
Sun West Genetics Shipping Terms:
Free shipping for orders over $200 High quality seeds Fast & Reliable support
CBD: 0.00 - 1.00%
THC: 20%
Seed Type: Feminized
Type: Sativa-dominant hybrid
Yields: 14oz (400g)
Climate: Temperate, Sunny, Cool
Effects: Еuphoria
Flavors: Berry, Sweet, Tropical, Spicy
Genetics: Haze x Purple Thai
Environment: Indoors, Outdoors
Flowering period: 8 - 10 Weeks
Growing difficulty: Easy
All You Need to Know to Grow Purple Haze Seeds
Purple Haze is a hybrid, with a 60% Sativa and 40% Indica genotype, bursting with positive hippy vibes from the 1960s. This legendary strain is widely known thanks to Jimmy Hendrix's namesake song. Below you can learn about how to grow autoflower Purple Haze seeds.
Major Strain Characteristics
The strain has moderate THC levels of 15%-17% and insignificant amounts of CBD. It comes with a mix of noble earthy, fruit, and sandalwood aromas and a sweet, slightly acidic taste. The cultivar takes roots from the Purple Haze and Auto Purple strains. It will be one of the most beautiful cannabis plant in your garden due to its gorgeous purple buds with vibrant lavender hues.
Growers worldwide love Purple Haze for its unique terpene profile, as well as outstanding effects that make users creative, energizing, focused, and stress-relieving at the same time. Many people describe its effects as pure euphoria that induces laughs and chattiness. Using this weed unlocks your imaginative ideas and shows new and exciting perspectives.
Are Purple Haze Autoflower Seeds Easy to Grow?
These autoflower seeds can't be easier to grow. The seed-to-harvest period is short – around 70-75 days. The plants are suitable for both indoor and outdoor cultivation. They boast high resilience to pests, mold, and diseases, so they are easy to take care of. However, don't push your luck and incorporate pest management techniques. These characteristics allow even inexperienced cultivators to buy Purple Haze seeds and enjoy generous crops.
What's the Best Method to Grow Purple Haze?
Although this strain is adaptable and unpretentious, indoor cultivators recommend utilizing Low-Stress Training (LST) and High-Stress Training (HST) methods. These techniques will help you get uniform plants and boost the size of the lower flowers. Also, you can choose wide, vertical spaces to let your plants reach their full potential.
What Yield Will You Get from These Seeds?
The yield of Purple Haze autoflower depends on the growing conditions. When cultivated indoors, the plants can become 1.9-3.9 feet tall and produce 17 oz. of dry weed per square meter. Outdoor-grown plants don't get taller and deliver yields of 5.3 oz. per plant.
Growing Tips
If you are a novice cultivator or want to get the most out of your seeds, here are some expert tips:
Purple Haze plant needs a sunny, warm (68-85°F), and humid environment to grow healthy outdoors. Since it's an autoflowering strain, it can also thrive in harsher environments, so reaping the crops in October won't be a problem;
For optimal yields, try aeroponic and hydro setups;
Consider FIM, Screen of Green (SCROG), or topping to enhance the number of colas and get a higher yield;
Ensure better light penetration to the plants and proper ventilation;
Stake supports to avoid root damage as your plants grow;
Set lower temperatures at night to achieve the strain's iconic purple color.
Ultimately, the plants are quite robust and can easily handle minor mistakes beginning growers make.
About Sun West Genetics
Sunwest Genetics collects various marijuana strains that can be greatly improved for users. Sunwest Genetics was founded in 2015 and has been making life easier for growers for 7 years now.. The main advantage of this seed bank lies in the strong support team that is available both via chat and phone.