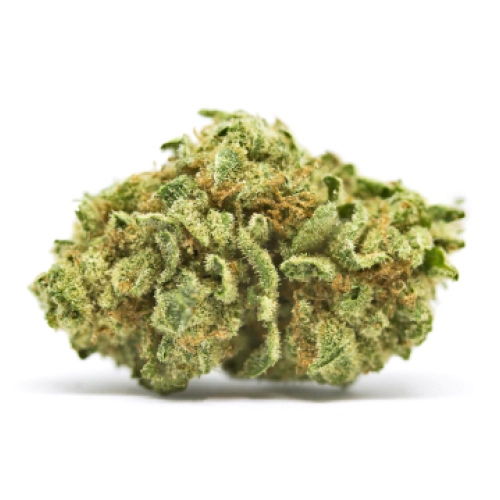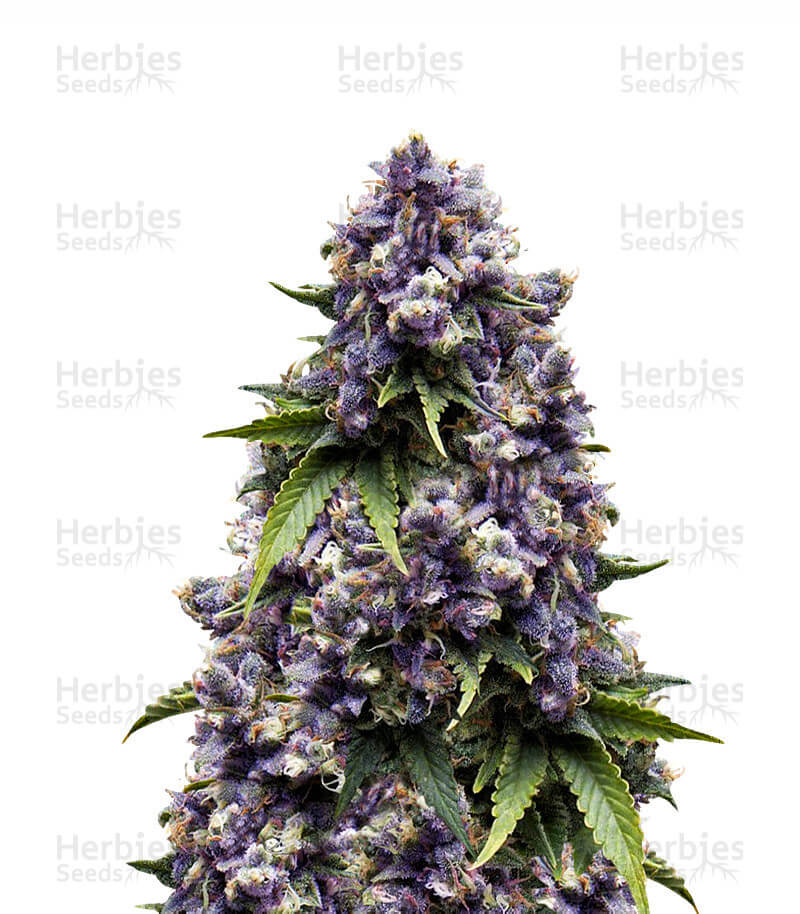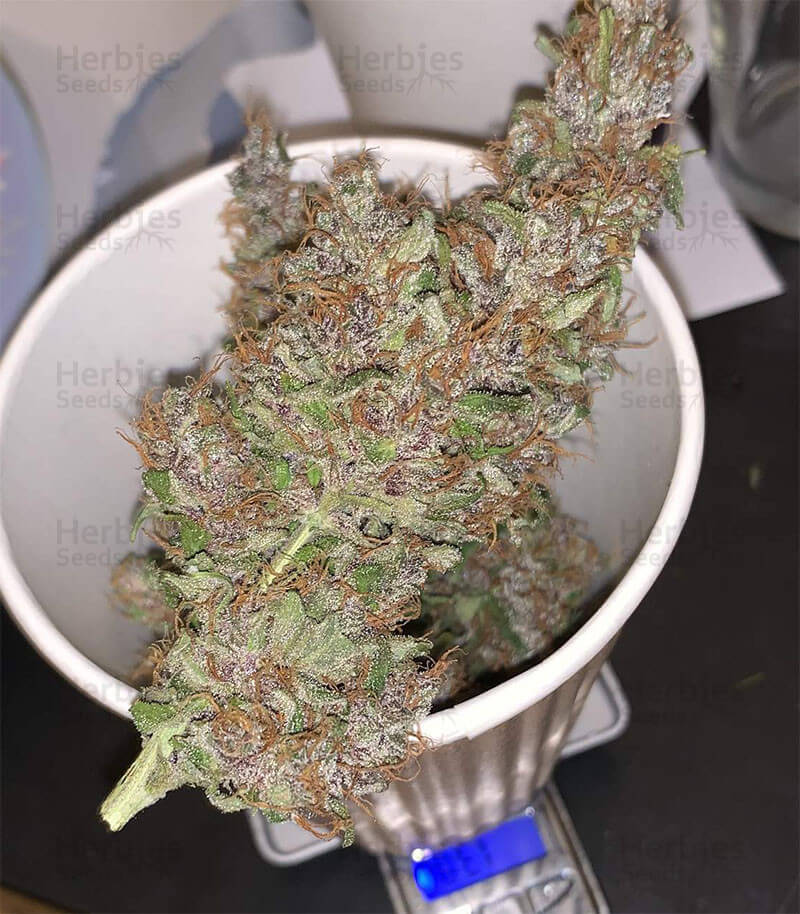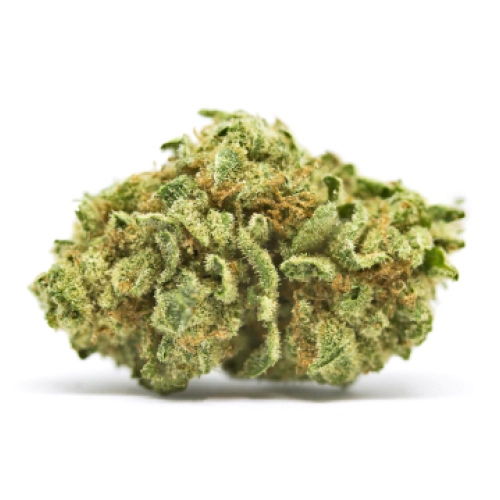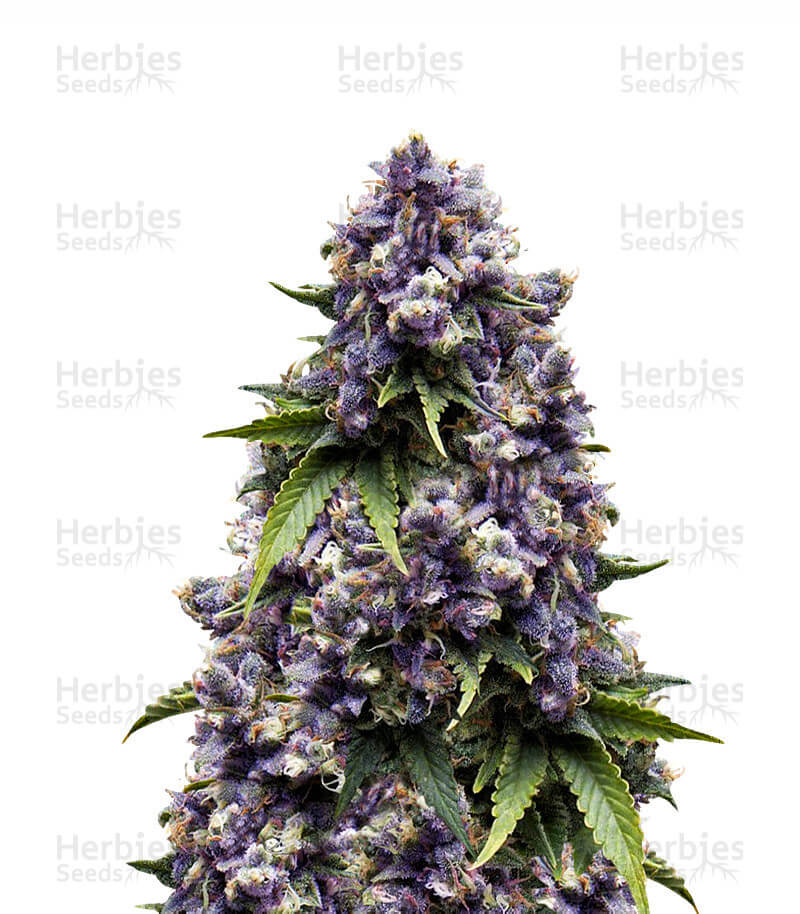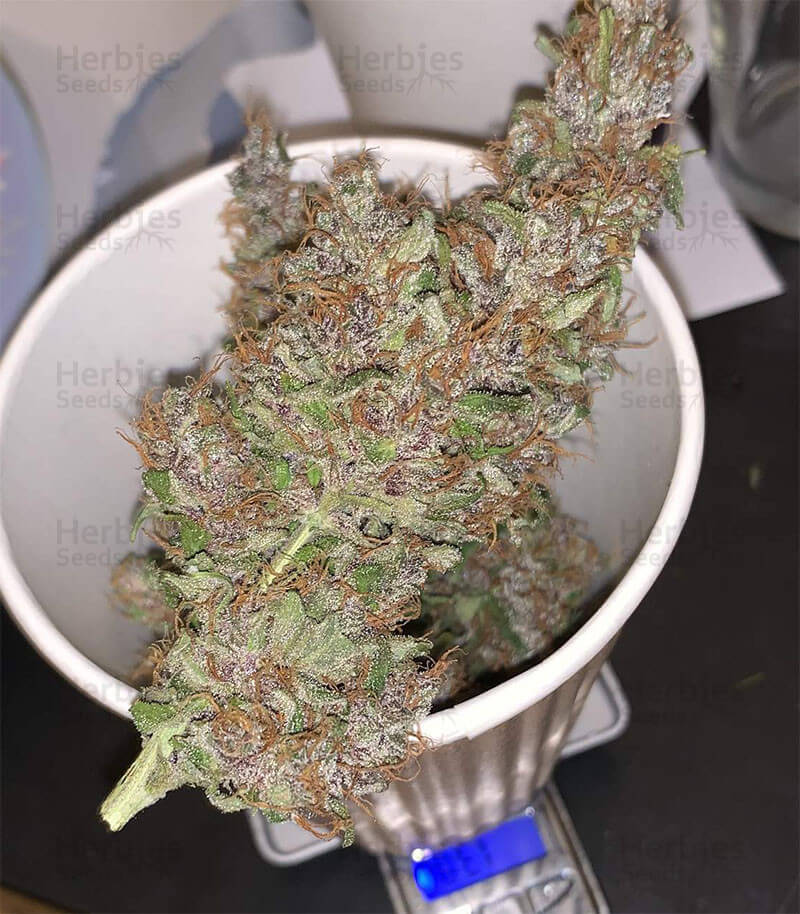 Purple Autoflower Seeds
by Herbies Shop
On Official Website
Herbies Shop Shipping Terms:
Ships worldwide, check your local laws before ordering - laws differ from country to country, and from state to state.
CBD: 0.00 - 1.00%
THC: 16%
Seed Type: Autoflower
Type: Indica-dominant hybrid
Yields: 3oz (80g)
Climate: Temperate, Sunny
Effects: Morpheus' hug
Flavors: Grape, Sweet, Earthy
Genetics: Afghan Purple x Ruderalis
Plant size: 24 - 47 inches (60 - 120 cm)
Environment: Indoor, Outdoor
Harvest period: Late September
Flowering period: 7 - 9 weeks
Growing difficulty: Easy
Purple Seeds Genetics and Harvest Info
Purple is an indica-dominant strain. It resulted from crossing a well-known Afghan Purple strain with Ruderalis, which is responsible for its autoflowering properties. The genetic backbone of the original Afghan Purple goes back to a landrace from the Afghani mountains. The seeds were inbred through several generations as breeders were trying to find a stable purple line.
Once it was found, they crossed it with a Ruderalis. This strain is available in feminized seeds, meaning female buds 99% of the time. Purple seeds demonstrate excellent resistance to overwatering or wrong nutrient levels, so it is a great option for new cultivators.
How to Grow Purple Autoflower
Thanks to their Indica dominance and purely landrace nature, Purple autoflower seeds develop a robust, low-profile bush structure and are resistant to various growing conditions.
It is also one of the fastest autoflowering strains on the market. The seeds require only 50-60 days from seed to harvest. They also make it possible for growers to have up to six back-to-back indoor grows in one year. If the seeds are grown outdoors in a sunny climate, they can deliver more than one consecutive harvest in a year.
Auto Purple delivers high yields. Indoor yield is 16 ounces per m2, and outdoor growers can expect up to 4.5 ounces per plant. Even if left untreated, the weed's average height will be 2-4 ft. Growers can improve the aroma by using organic nutrients.
Taste & Aroma
Once the Purple seed is grown and ready for harvest, growers can enjoy buds with subtler scents of sage, plums, and lavender hints. The taste is spicy yet has smooth undertones of earth and palate by the end of smoking.
About Herbies Shop
Herbies is a well-known marijuana seed shop created by a team of passionate cannabis experts who have been actively contributing to the field of cannabis research for more than 10 years. The store has a rich history that dates back to 2007-2009.. It offers an extensive collection of over 1,500 seeds provided by over 120 reputable breeders.