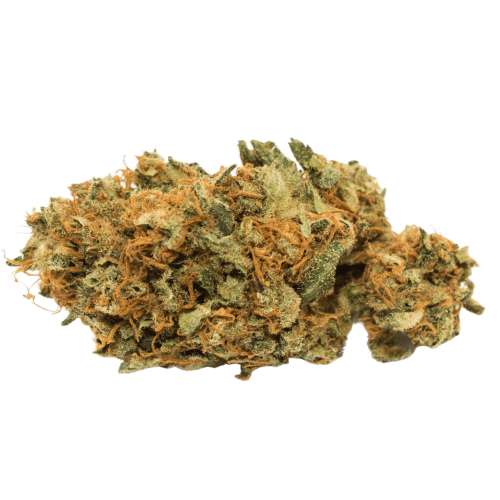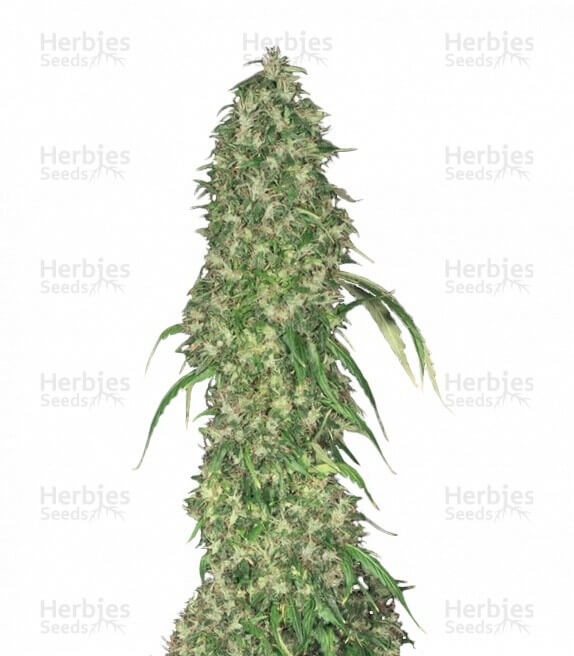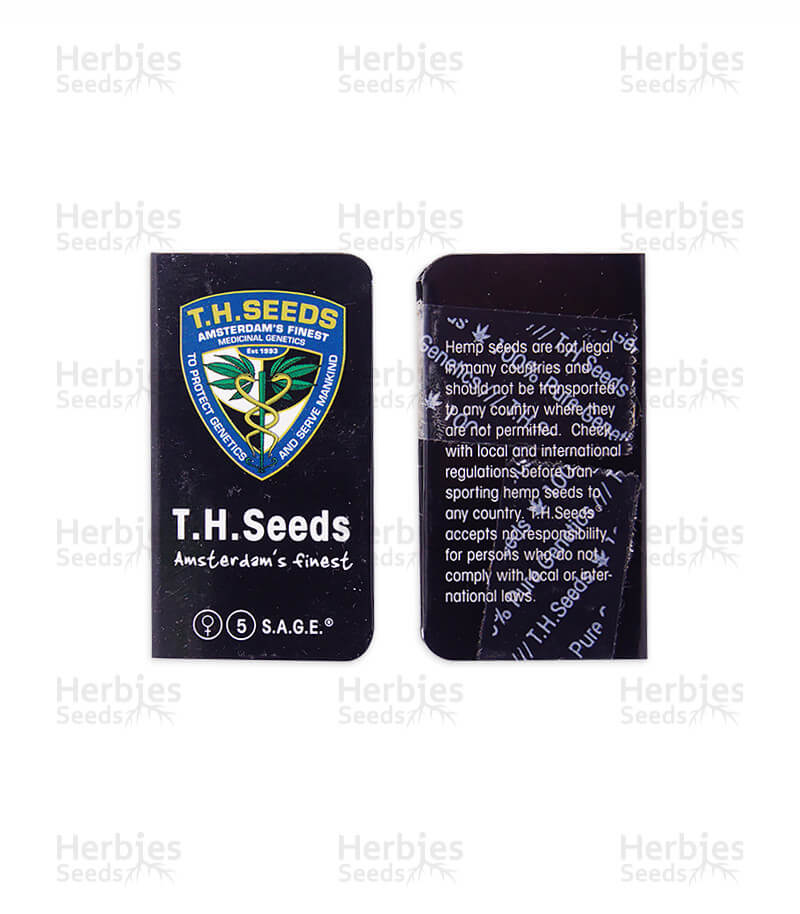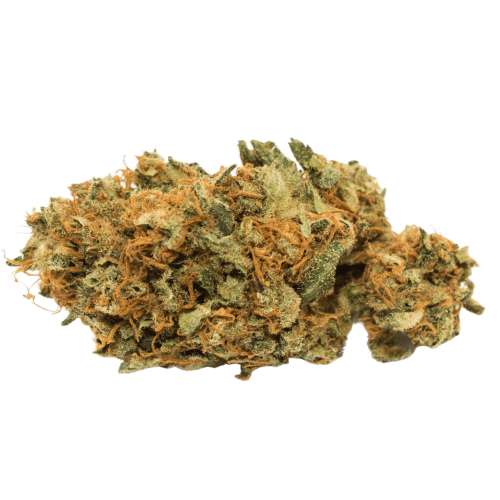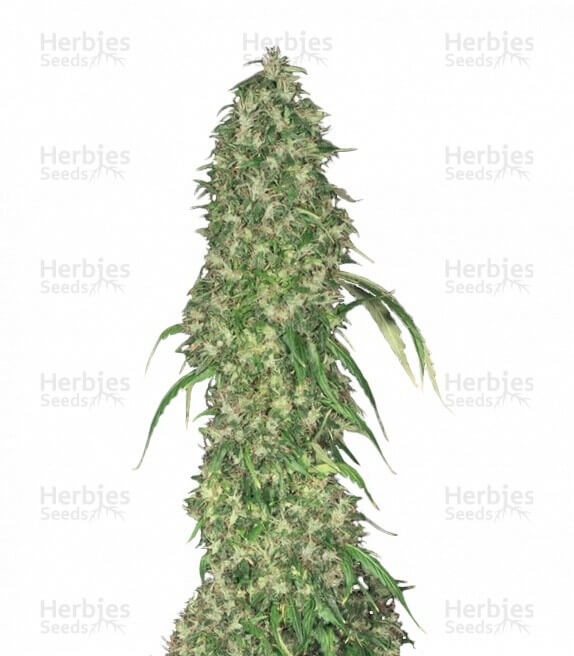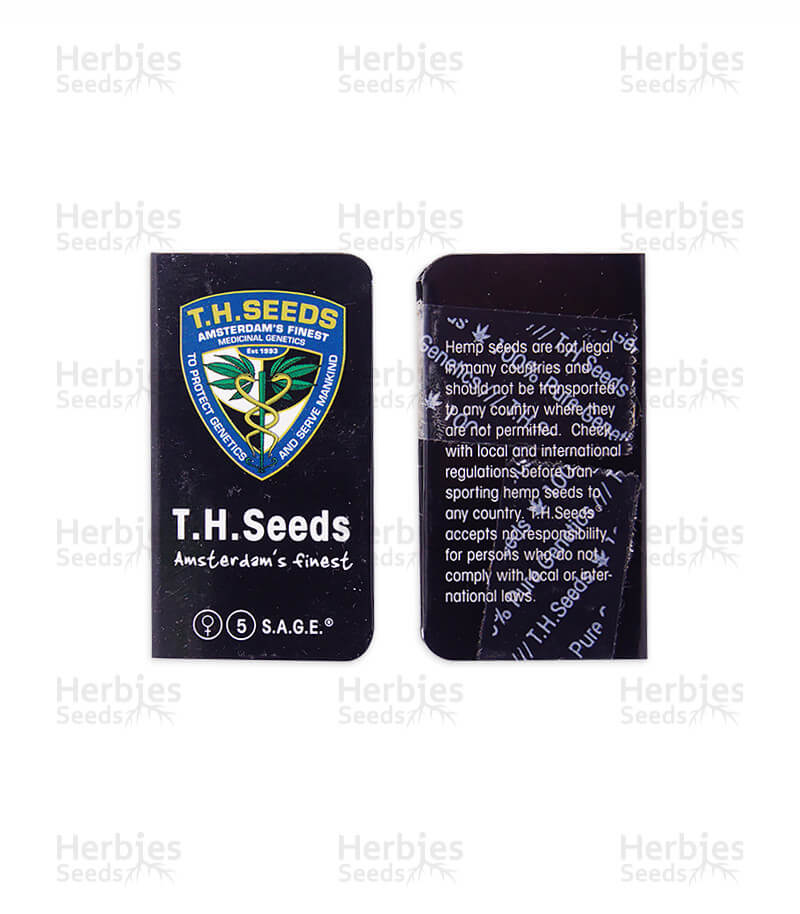 Sage Feminized Seeds
by Herbies Shop
On Official Website
Herbies Shop Shipping Terms:
Ships worldwide, check your local laws before ordering - laws differ from country to country, and from state to state.
CBD: 0.00 - 1.00%
THC: 20%
Seed Type: Feminized
Type: Sativa-dominant hybrid
Yields: 13oz - 14oz (350g - 400g)
Climate: Temperate, Sunny
Effects: Powerful high
Flavors: Herbal, Spicy, Earthy
Genetics: Big Sur Holy x Afghani
Plant size: 47 - 55 inches (120 - 140 cm)
Environment: Indoor, Outdoor
Harvest period: September
Flowering period: 7 - 8 weeks
Growing difficulty: Medium
SAGE Seeds Genetics and Awards
S.A.G.E. is a short name for Sativa Afghani Genetic Equilibrium. It is a sativa-dominant photoperiod hybrid. The strain was bred by crossing Big Sur Holy and Afghani strains. The weed is available in feminized seeds, so growers can be sure that they will flower into female plants 99% of the time.
SAGE seeds are a culmination of the best qualities of Big Sur Holy and a robust Afghani landrace responsible for the bud's effects, THC level, and rich terpene profile. This weed is suitable for new growers looking for seeds that can be grown indoors and out. S.A.G.E cultivar won 2nd place at the 2001 High Times Cannabis Cup and 1st place at the 2000 High Times Cannabis Cup.
SAGE Feminized Cultivation Tips
S.A.G.E. is a well-known strain that is popular in the cannabis community and suitable for new cultivators. Thanks to its sativa-dominant genetics, S.A.G.E feminized seeds have a moderate flowering period between 10-11 weeks. Growers can implement Low-Stress Training (LST) in order to boost yields because of the strain's flexible stems and internodal distance.
This weed can also handle a High-Stress Training (HST) method. The height of S.A.G.E is 1.4 m indoors. The water pH should be 5.8-6.0. Delivering 315W CMH in the vegetative stage and 600W HPS during the flowering stage is recommended. You can use the CANNA COCO range as a nutrient.
Effects and Aroma of Harvested S.A.G.E Buds
Once the SAGE seed is grown and buds are ready for harvest, the strain can be smoked for recreational and medical properties. The effects of the strain come from both its parents, delivering a creative and uplifting high. The buds have sandalwood, pine, and fruity aroma.
About Herbies Shop
Herbies is a well-known marijuana seed shop created by a team of passionate cannabis experts who have been actively contributing to the field of cannabis research for more than 10 years. The store has a rich history that dates back to 2007-2009.. It offers an extensive collection of over 1,500 seeds provided by over 120 reputable breeders.