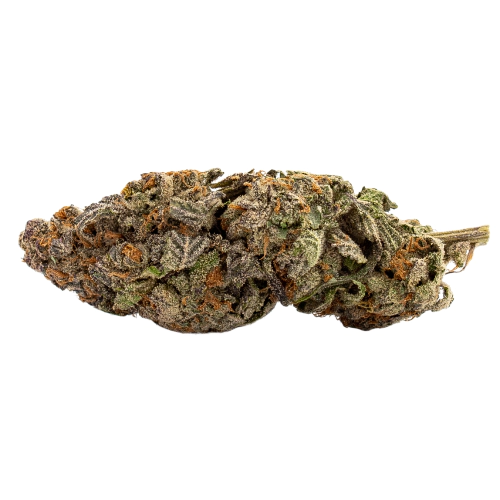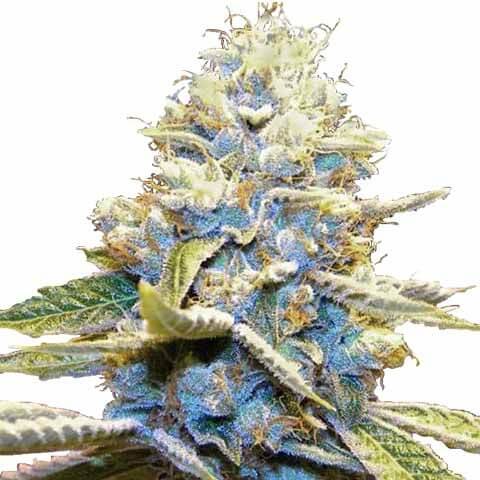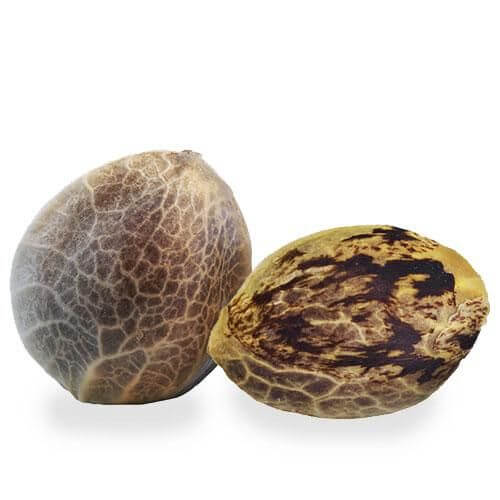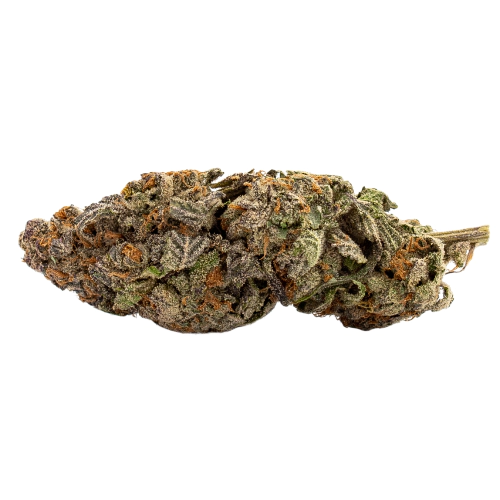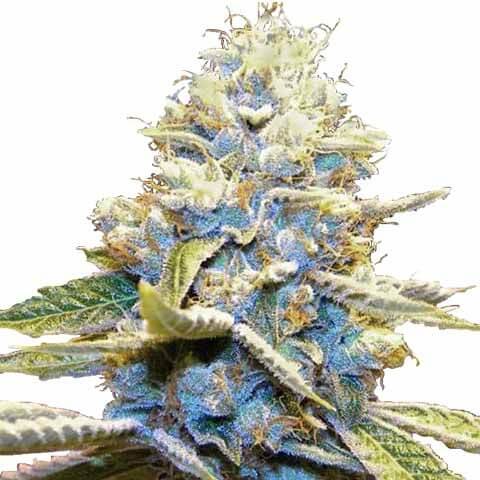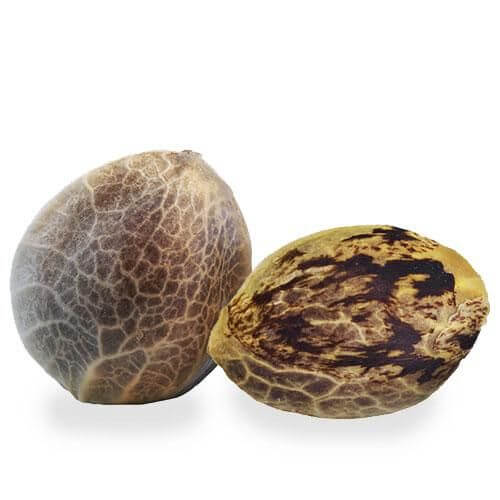 CBD: 0.00 - 1.00%
THC: 26%
Seed Type: Feminized
Type: Indica-dominant hybrid
Yields: 14oz - 18 oz (400g - 500g)
Climate: Temperate, Sunny
Effects: Relaxing, Happy, Euphoric
Flavors: Earthy, Piney, Spicy
Genetics: Skywalker x OG Kush
Plant size: 30 - 78 inches (75 - 198 cm)
Environment: Indoor, Outdoor
Harvest period: Late September
Flowering period: 8 - 10 weeks
Growing difficulty: Medium
Information About Skywalker OG Seeds
It is an indica-dominant hybrid (80% Indica / 20% Sativa). The strain was bred by crossing Skywalker and OG Kush. These two well-known and potent parent strains were brought together to develop a delicious hybrid with strong Indica genetics. Skywalker OG is available in feminized seeds, so growers will benefit from female gardens most of the time. Skywalker OG seeds are best for intermediate growers, yet beginners can try to grow them as their first crop.
Effects and Taste of Harvested Buds
A strong Indica genetics means smokers can expect powerful mental and physical relief that can help reduce stress, tension, and racing thoughts. The buds harvested from Skywalker OG feminized seeds make users happy and relaxed for hours to go before putting them into a deep and quality sleep.
Skywalker OG has a unique terpene profile. It has a delicious taste and long-lasting aroma. The aroma has notes of fresh garden herbs that quickly change into a soothing dank flavor of fresh earthy, heavy woods and spicy sweetness.
Growing Conditions for Skywalker OG Feminized
Skywalker OG is a perfect option for cultivators looking for seeds that grow well outdoors, love warm and dry climates, and produce high yields. Indoor conditions can also be considered, yet it would be harder for growers to deliver enough sun for the plant. Humidity levels are also vital to keep in control.
In case you live in a high-humidity area, it won't be the best place to grow these seeds. The higher humidity is, the harder it would be for the weed to get benefits from the sun, so make sure humidity levels are below 40%
When planting the Skywalker OG seed indoors, you'll need to keep the temperature at 68 to 80 degrees Fahrenheit all day. It takes 9-10 weeks to move from seed to harvest. Growers can expect a yield of 14-17 ounces.
About ILoveGrowing Marijuana
ILoveGrowingMarijuana was founded by Robert Bergman who started as a small-scale grower with only 5 plants. With his deep passion for growing weed, he spent more than 25 years learning everything he could about marijuana.. Apart from this, he makes sure that growers do not only have access to pure, healthy seeds such as Girl Scout Cookies Extreme, Bergman's Gold Leaf, and more but also all the information needed to maintain quality and grow a healthy plant.