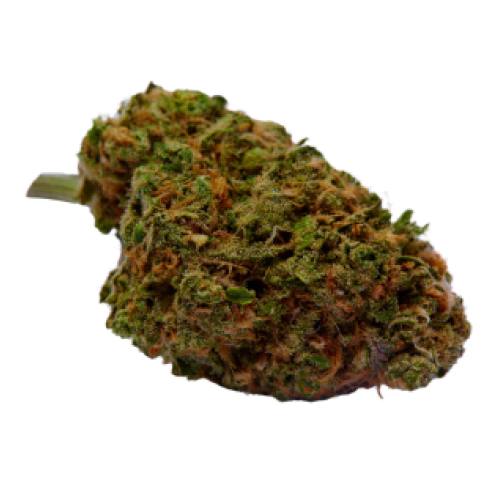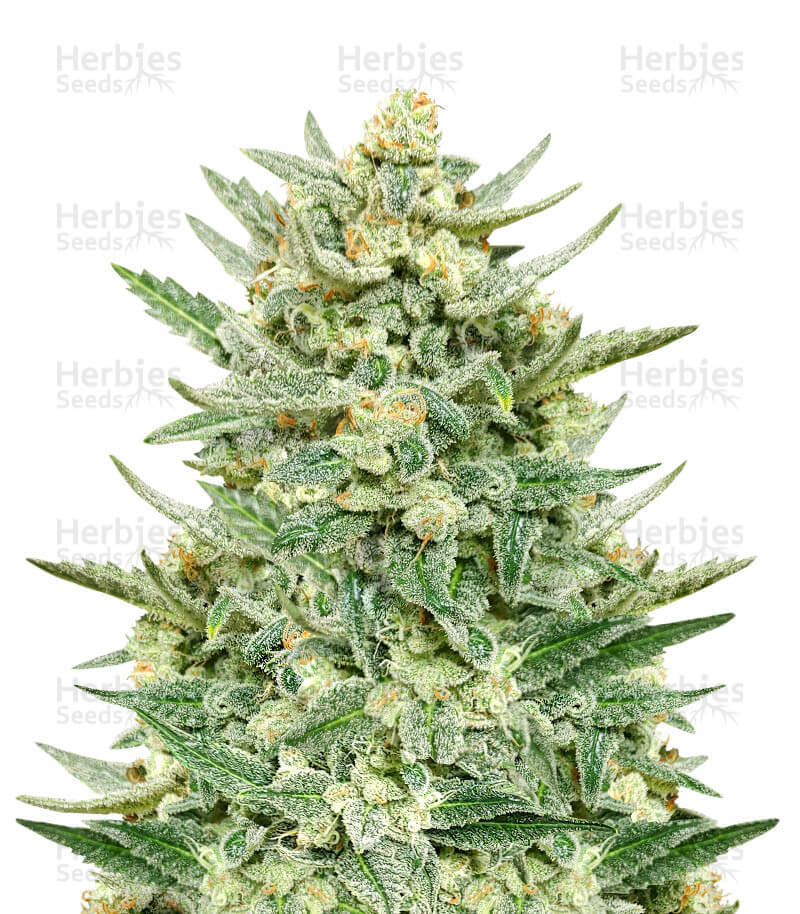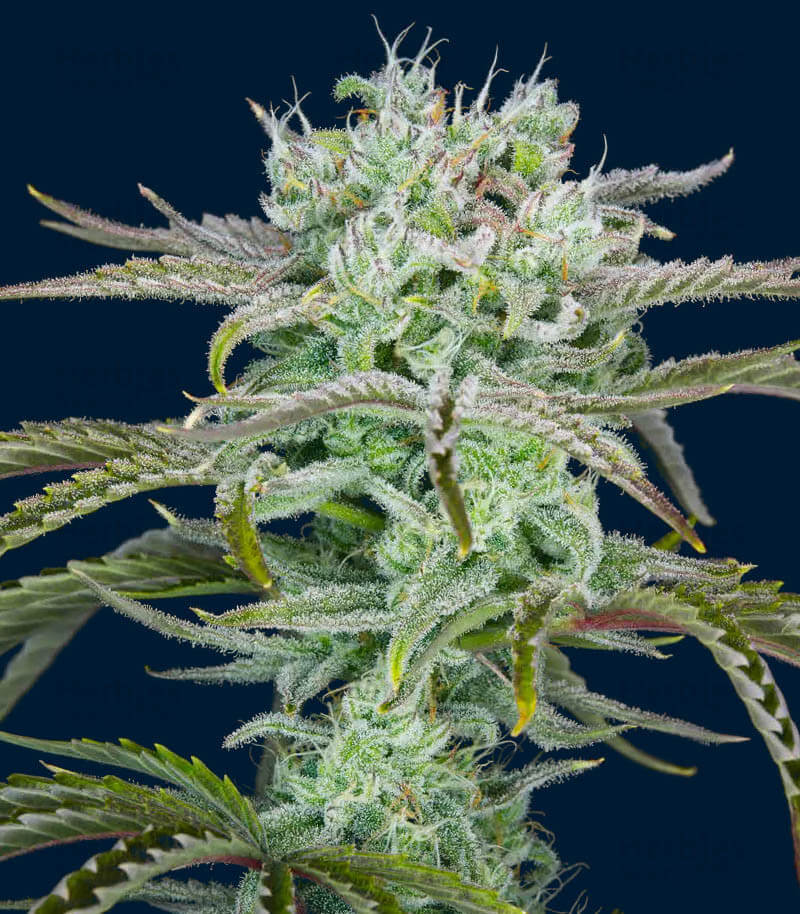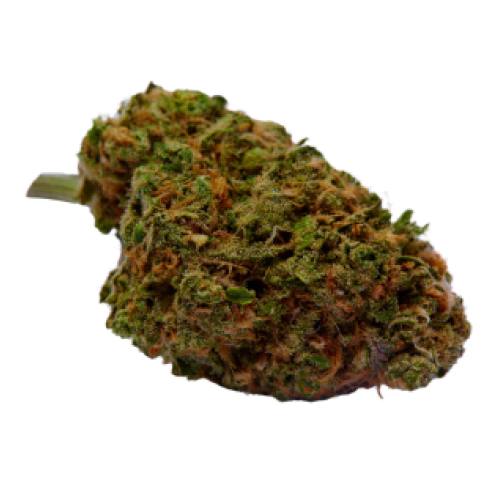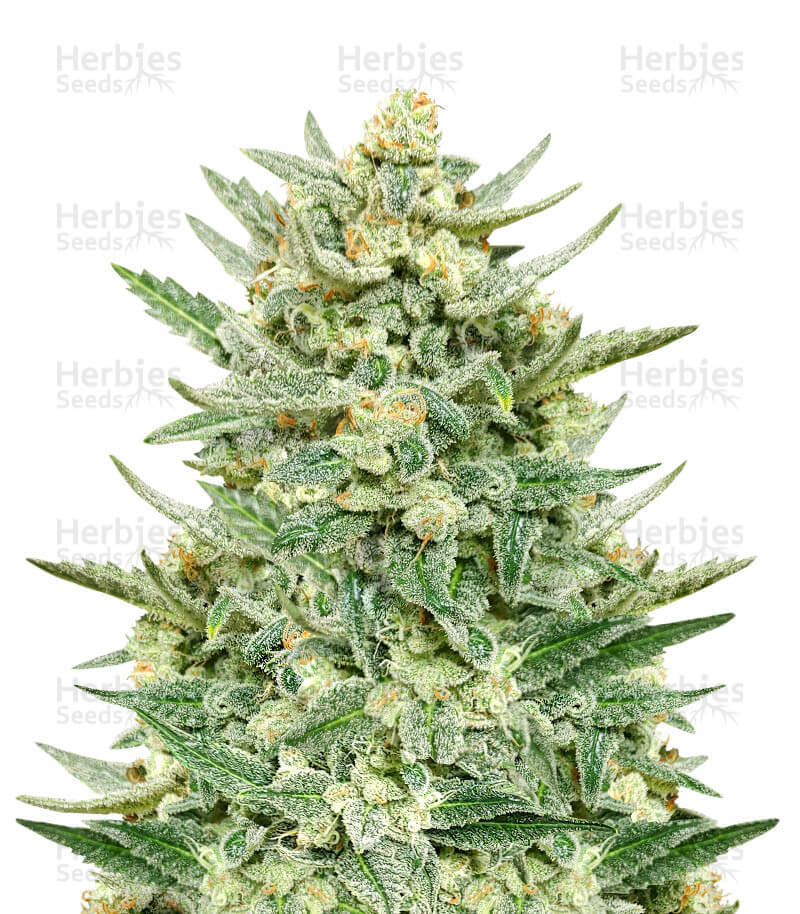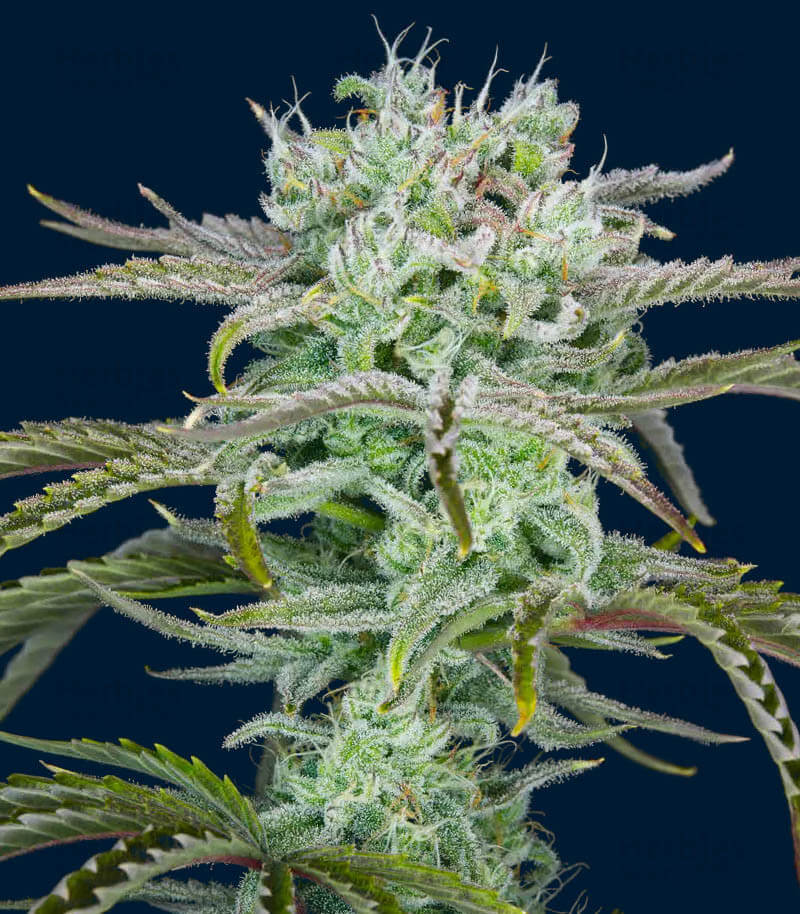 Strawberry Banana Autoflower Seeds
by Herbies Shop
On Official Website
Herbies Shop Shipping Terms:
Ships worldwide, check your local laws before ordering - laws differ from country to country, and from state to state.
CBD: 0.00 - 1.00%
THC: 27%
Seed Type: Autoflower
Type: Indica-dominant hybrid
Yields: 2oz - 9oz (50g - 250g)
Climate: Temperate, Sunny
Effects: Euphoric effect leading to relaxation
Flavors: Sweet, Fruity, Tropical
Genetics: Strawberry Banana Auto
Plant size: 43 - 59 inches (110 - 150 cm)
Environment: Indoor, Outdoor
Harvest period: September
Flowering period: 10 - 11 weeks
Growing difficulty: Easy
Are Strawberry Banana Seeds Suitable for Beginner Growers?
Strawberry Banana seeds are known for maximized yields, potent effects from harvested buds, and crave-worthy flavors. It is an indica-dominant strain (45% Sativa / 55% Indica) available as autoflower feminized seeds. Strawberry Banana is a perfect choice for beginner and veteran growers alike. The seeds of this strain have a long history in Cali as being a well-known go-to variety for growers and smokers as well.
How to Grow Strawberry Banana Autoflower
This weed will require lots of space since it reaches 43-59 inches in height, so plan your space accordingly. Provide staking or trellising so you can support its heavy buds. Support the buds' heavy weight. Flushing right before harvest will help improve the pure refined flavors of this weed.
Strawberry Banana autoflower seeds are known for massive yields. Even though it is an autoflower, it requires 70-77 days from seed to harvest, which is pretty much for an autoflower strain. Indoors, growers can expect to harvest 1.5-2 ounces per m2, while outdoor yield is 2-9 ounces per plant.
Effects and Taste of Strawberry Banana
Any new cultivator will be happy to start a cannabis-growing journey from the Strawberry Banana seed. That is because when the weed is ready to harvest, the buds deliver amazing effects and flavor.
With a rich terpene composition, this weed delivers a pleasant and smooth taste of fruity aromas. The buds also have slightly tropical undertones when smoked. The effects are potent and offer uplifting effects that also soothe the body of aches and pains.
About Herbies Shop
Herbies is a well-known marijuana seed shop created by a team of passionate cannabis experts who have been actively contributing to the field of cannabis research for more than 10 years. The store has a rich history that dates back to 2007-2009.. It offers an extensive collection of over 1,500 seeds provided by over 120 reputable breeders.