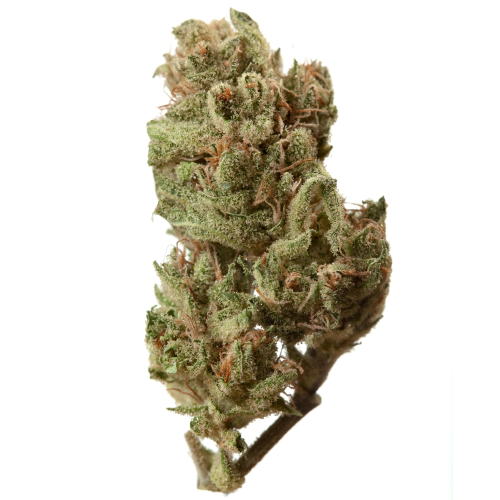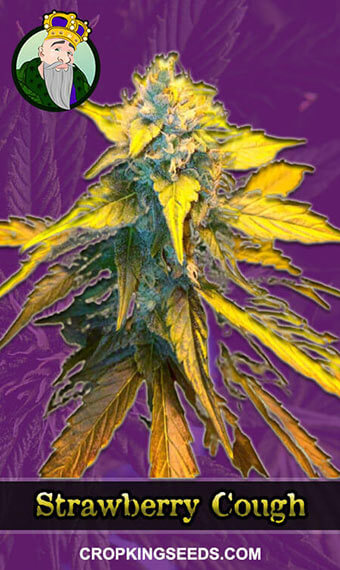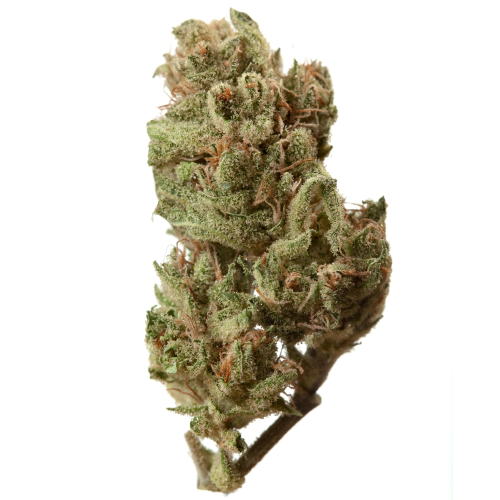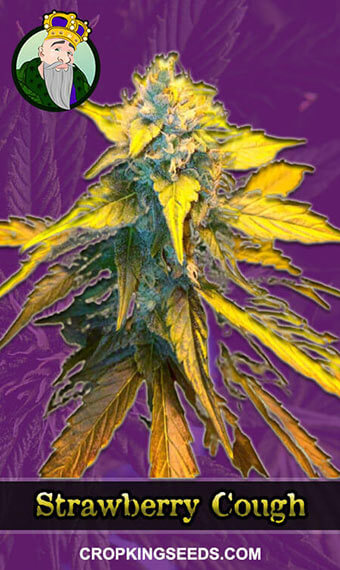 Strawberry Cough Autoflower Seeds
by Crop King Seeds
On Official Website
10% OFF ALL MARIJUANA SEEDS
KING10
Crop King Seeds Shipping Terms:
Free shipping for orders over $200 Shipped with complete privacy Express shipments take 2-5 days for delivery
CBD: 0.10 - 1.00%
THC: 18 - 22%
Seed Type: Autoflower
Type: Sativa-dominant hybrid
Yields: 4oz - 7oz (113g - 198g)
Climate: Temperate, Sunny
Effects: Euphoria, Happiness, Relaxation
Flavors: Sweet, Berry, Strawberry, Earthy
Genetics: Strawberry Cough x Ruderalis
Plant size: 20 - 47 inches (50 - 120 cm)
Environment: Indoor, Outdoor
Harvest period: All Year
Flowering period: 9 - 10 weeks
Growing difficulty: Easy
Why Are Strawberry Cough Seeds So Popular Among Growers?
This indica-dominant strain is a delightful creation resulting from the crossing of Blackberry and Afghani genetics. With a flowering period of 8-9 weeks, this autoflower variety offers a quick and rewarding cultivation experience. Its easy growing difficulty makes it an ideal choice for beginners and experienced cultivators alike.
The popularity of Strawberry Cough seeds among growers stems from their unique flavor profile, impressive yields, and therapeutic effects.
Strawberry Cough Autoflower Growing Tips
Autoflower seeds thrive in a sunny and warm climate, making them suitable for both indoor and outdoor cultivation. When growing these flowers, it is recommended to provide organic-rich soil that can absorb water and nutrients effectively.
While there is no specific soil mix required, opting for sandy-clayey soil can facilitate optimal growth. This type of soil promotes proper oxygenation of the roots while ensuring excess water and nutrients are drained away. When grown indoors, employing a greenhouse setup and utilizing the Sea of Green (SoG) method can help achieve the marijuana's average yield. Outdoor setups typically result in a harvest period in October, offering a medium-height plant with abundant buds.
Strawberry Cough Autoflower seeds reward cultivators with a generous yield ranging from 300 to 500 grams. The flowering time of 8-9 weeks ensures a relatively quick turnaround, allowing growers to enjoy the fruits of their labor in a timely manner.
Captivating Effects and Flavor Profile
Its buds boast a unique flavor and aroma that combines notes of berry, honey, and butter. These delightful flavors create a sensory experience that is both enjoyable and enticing. When consumed, Strawberry Cough cannabis induces uplifting effects, emitting a euphoric aura that enhances mood and happiness. You'll feel energized and motivated, ready to tackle tasks and projects with renewed vigor.
The weed's calming properties contribute to relaxation, allowing for improved focus and productivity. Strawberry Cough seed is an excellent companion for social gatherings, instilling a soothing sensation that empowers you to take charge of social interactions.
Strawberry Cough marijuana possesses valuable medicinal properties that can assist in the treatment of various conditions. Users have reported a decrease in anxiety and stress levels, accompanied by an increase in energy and creativity. The weed's potent analgesic properties make it a suitable choice for managing chronic pain, headaches, migraines, and muscle strains.
About Crop King Seeds
Crop King Seeds was established in 2005 in Canada and started as a small firm improvising with cannabis seeds. Soon, it turned into a full-fledged company with 300 outlets.. Then, there was a transition into an online store.