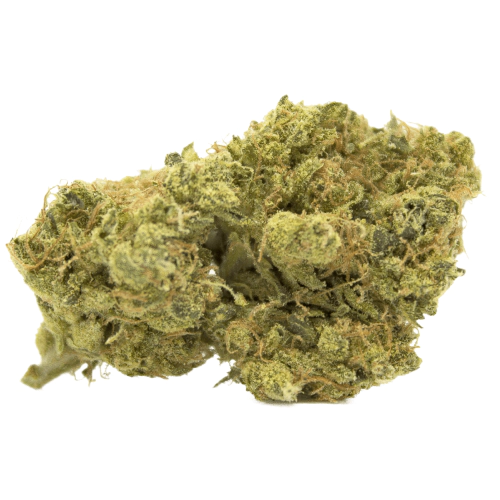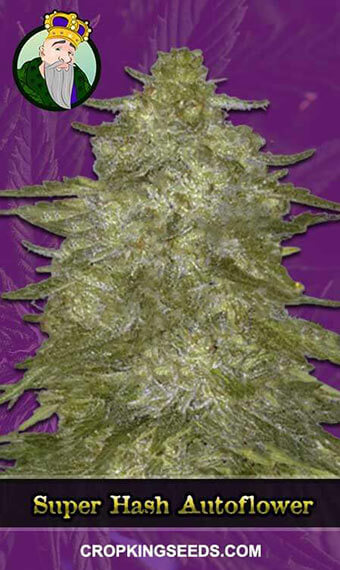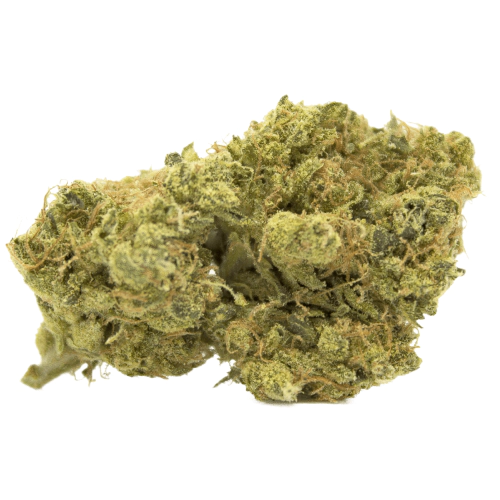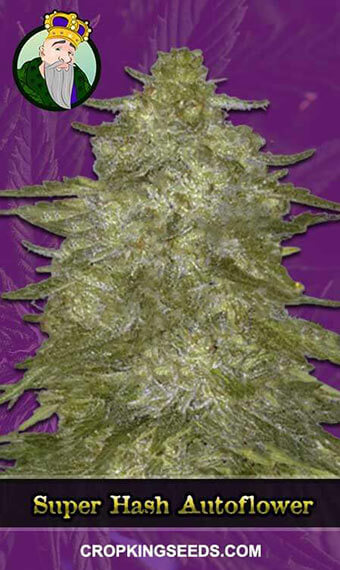 Super Hash Autoflower Seeds
by Crop King Seeds
On Official Website
10% OFF ALL MARIJUANA SEEDS
KING10
Crop King Seeds Shipping Terms:
Free shipping for orders over $200 Shipped with complete privacy Express shipments take 2-5 days for delivery
CBD: 0.10 - 1.00%
THC: 16 - 20%
Seed Type: Autoflower
Type: Indica-dominant hybrid
Yields: 3oz - 7oz (85g - 198g)
Climate: Temperate, Sunny, Cool
Effects: Relaxation, Pain Relief, Sedation
Flavors: Sweet, Earthy, Hash, Pungent
Genetics: Hash Plant x Ruderalis
Plant size: 24 - 47 inches (60 - 120 cm)
Environment: Indoor, Outdoor
Harvest period: All Year
Flowering period: 8 - 9 weeks
Growing difficulty: Easy
Super Hash Genetic Mix and THC/CBD Level
Super Hash seeds represent a genetic mix of Super Hash and a ruderalis strain, giving cultivators an autoflower variety of this cultivar. Therefore, users may expect the full spectrum of Indica properties from this cannabis, ranging from relaxation and stress relief to sleep improvement. Weed growing from the Super Hash seed has 17% THC and around 1.6% CBD, which ensures its pronounced therapeutic effects. The flavor of this weed is spicy and earthy, with notes of hash.
Super Hash Autoflower: Grower's Guide
Super Hash autoflower seeds are considered easy-growing and high-yielding seeds in the cannabis grower community. The plants start to flower in 8-9 weeks, yielding big harvests of 1.8oz per ft2 indoors and around 17oz per plant outdoors. The growing difficulty is negligent, so this weed's cultivation is suitable even for beginners. However, to have an easy time with your crops, you should grow this marijuana in a sunny Mediterranean climate and plan the harvesting of flowers for late July or mid-August. Otherwise, your plants may suffer from early colds and fail to deliver potent, flavorful buds in the expected quantity.
About Crop King Seeds
Crop King Seeds was established in 2005 in Canada and started as a small firm improvising with cannabis seeds. Soon, it turned into a full-fledged company with 300 outlets.. Then, there was a transition into an online store.