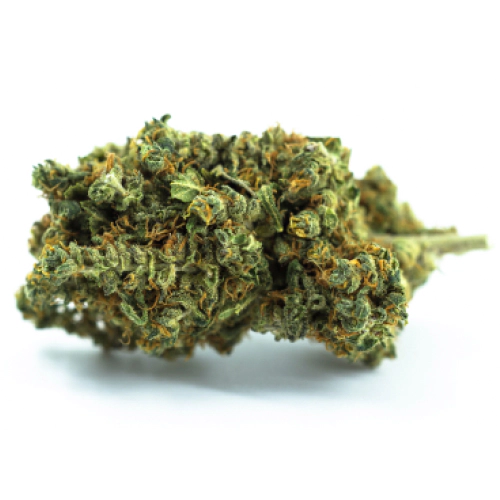 Stock photo similar to Chronic Strain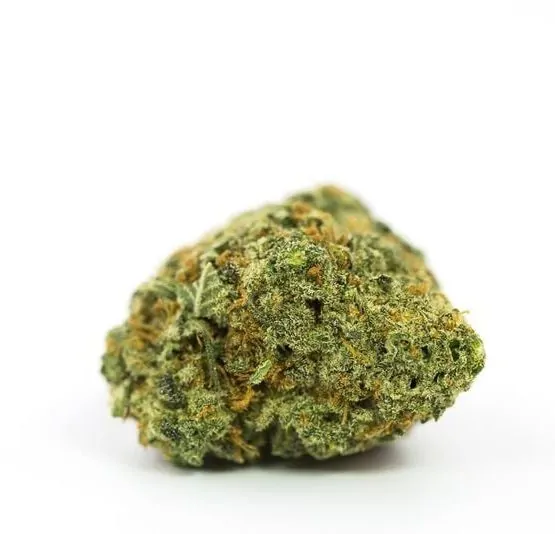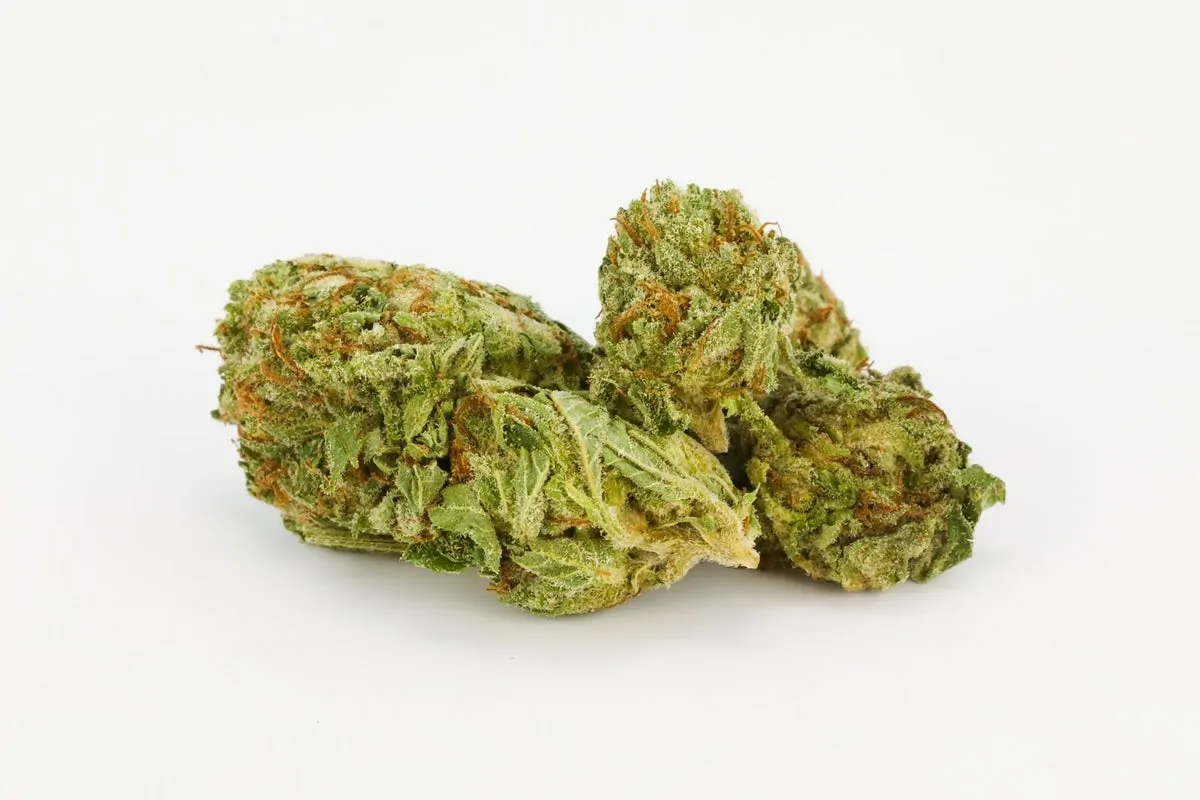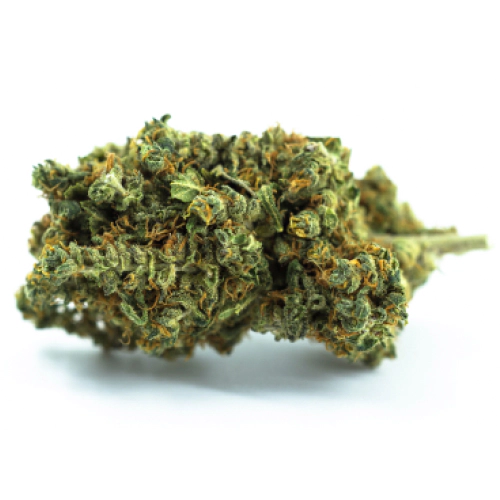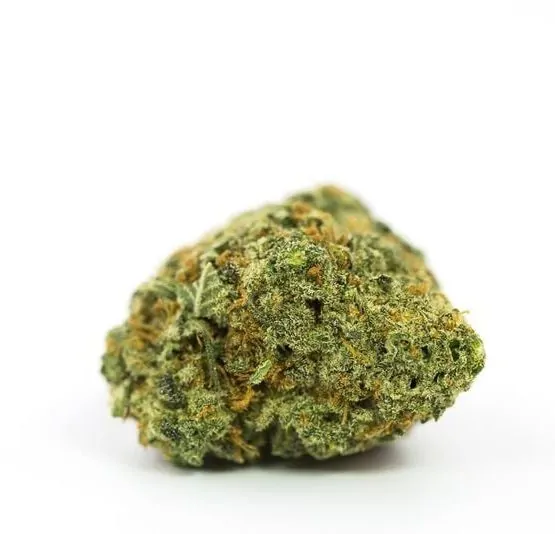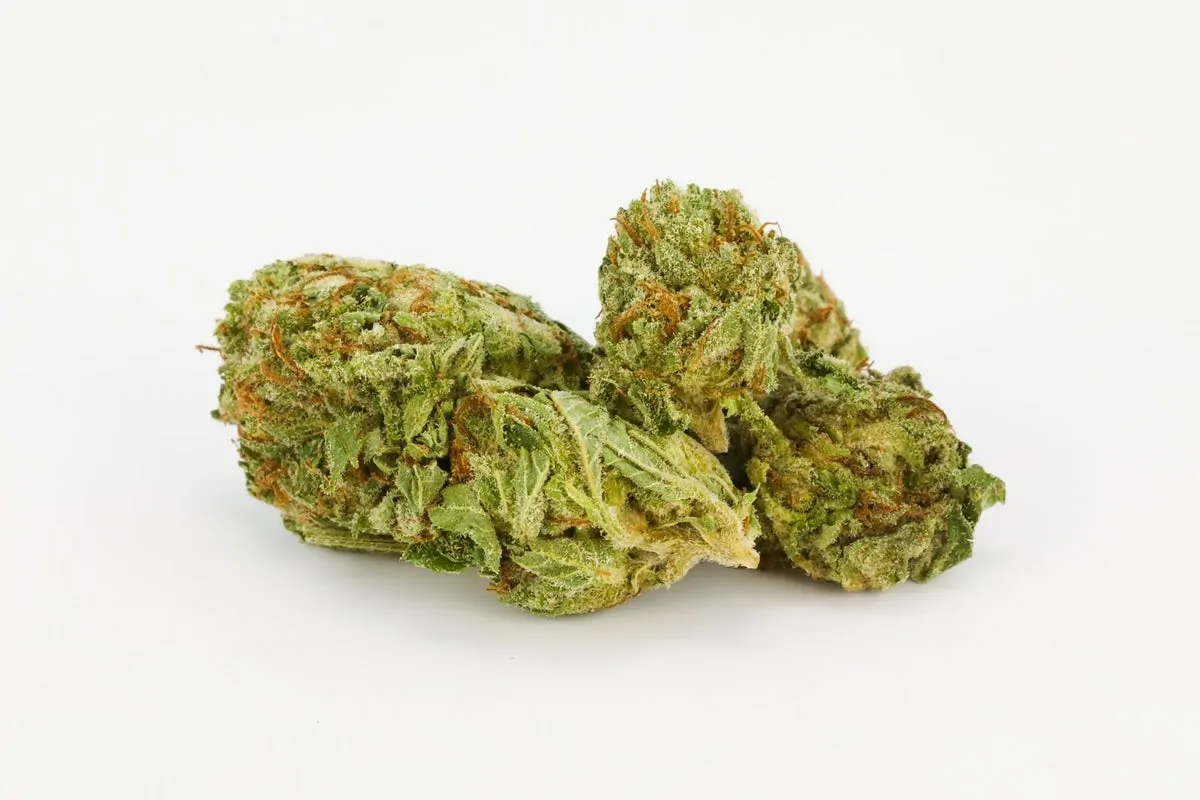 Chronic

The Chronic, Supernova, Super Nova
Cannabinoid THC Dominant
THC 16.25 - 18.75%
CBD 0.73 - 0.98%
Effect Happy
Side Effect Thirst and dry mouth
Flavor Spicyherbal
Chronic Strain Review
CBD
0%
0.4%
0.8%
1.2%
1.6%
2%
The word "Chronic" has been a cultural, social, and political term for quite some time. In popular culture, Dr. Dre's Chronic album and the gratifying commercial and critical success it was, made the word become synonymous with greatness and excellence. The strain, albeit representative of a balanced Sativa and indica blend, can also be viewed as popularly excellent—in its own way. It is the lovechild between three marijuana parents. The Northern Lights, Skunk, and AK-47 were genetically blended by Serious Seeds to produce buds that had the common repugnant smell of skunk when burnt and the sharp highness of Northern Lights. Chronic weed descends from the Northern Lights and Skunk parents, and it also births the Big Band and Super Chronic strains.
It has an almost balanced Sativa-Indica ratio of 60% to 40% and a THC level of 10% to 20% and a CBD level of 1% to 13%. The buds, which are marked by small to medium-sized flowers that seem glued together, are usually covered within and without by trichomes. The flowers at maturation usually produce a dewy yellowish color.
The Chronic strain seeds give a sharp high that can last up to six hours—even for seasoned users. It's high and relaxing effect makes it a good night time weed. One of the striking characteristics of weed is its associative effect. It is best smoked with a group of friends? It gives the giddy and in-depth type of highness that leads to deeper bonds of friendship. With Chronic, you can sit and watch the sunset while dragging each puff and reminiscing about college days with old pals. Marijuana is also suitable for passing the time away in endless thought (like philosophers do).
A puff keeps your mind high and heads in a muddled fog that is ironically clear enough for you to think analytically. The effects will always have you coming back for more. For as long as you have friends and lovers, and you want to share beautiful moments with them, cannabis should never be too far from reach.
Chronic Strain Effects
It has myriads of recreational, medical, and side effects.
Recreational effects
It is great for people with an analytical mindset. If your head is always trying to figure out stuff, ask questions, and unnecessarily attempt to analyze situations, it is your go-to-guy.
Wax is suited for night time. It is a great stress reliever. It puts you in a good headspace and can even mess up with your body system, so much so that you may need to have a nap time.
It is the type of weed you smoke on a Friday evening with a group of friends while you stream a Netflix video of John Wick shooting up bad guys.
It is great for mundane activities like errands. It helps you figure out stuff as quickly as possible. Are you trying to fix a sinkhole or buy some groceries? Chronic weed strain helps with that. Truthfully, you may not understand how you got the work done or where the energy came from, but you will surely get the work done.
It is also a weed you get to enjoy alone. Say you are at a party with friends and you need some alone time to clear your thoughts and think about life, roll up a blunt of Supernova strain and in a few blunts time, you will be in just the right headspace to think.
Medical effects
It whets the appetite. Chronic can exponentially increase your appetite almost to a gluttonous level. It increases your cravings for good food. Before it puts you to sleep, you may find that a bucket of popcorn might not suffice and you need a bowl of chicken as an add-on. When you wake, you will still most likely need another plate of food. For those who suffer incessant lack of appetite, the weed is a great choice.
It is great for treating insomnia; it generally increases your happiness. Chronic also makes you a more considerable person. It opens up your intelligence. The energy level this weed gives you will be a turn on to your partner. You may find yourself singing to your partner or doing things you probably would not want to do. In short, it cures the bedroom anxieties and puts negativities away.
Negative effects
Its buds normally possess flowery scent and aroma, but this aroma quickly gives way to a hash, spicy, and repugnant skunk related smell when burnt. If you are a discreet smoker, this is not your typically indoor smoke. You may have to smoke outdoors with a lot of breezes. If you must smoke indoors, you may need to invest in a good air freshener. An apple base and vanilla air freshener will do. Also, this is not the type of weed you smoke with the kids at home. They may not understand what terrible smell is coming from the bedroom, but in due time, they will know it is the skunk.
Chronic cannabis strain propels heart palpitations, rapid heartbeat, and panic attacks. If you are prone to heart attacks, this might not be your weed. When it is smoked, you may feel like your heart is in your mouth. You may also feel like things around you are in flux.
Other than the odor and the panic attack effect it gives (to patients who already suffer from easy panic attacks), the Chronic will probably be the best Marijuana you will smoke.
Reason To Choose Chronic Strain
It has a high that takes off immediately when you take your first few drags. The high gives a headspace that may seem muddled at first but gradually fades and makes you more observant, analytical, and quick on your feet.
Look, Smell And Aroma
Supernova strain smells flowery with a hint of sweet and earthy aroma; however, when dried, the sweet aroma may quickly vanish. When grinded, the Chronic weed strain gives off a spicy and harsh cough-inducing smell. When burnt, the marijuana gives a repugnant nauseating skunk smell that may be offensive to non-smokers.
Chronic Taste
It gives an aftertaste that begins as fruity and peppery when exhaled. The taste lingers for quite some time on the tongue and throat. It is not the type of Marijuana that should be smoked when going in for a meeting or going close to a person. The smell might quickly tell on the user's breath and clothes. However, to remove its repugnant smell, you can use groundnut (for the mouth) or simply brush your teeth after. A hand sanitizer and a good dose of perfume will also mask its effect on your body. For less discreet users, this is a hundred percent perfect weed.
Chronic cannabis strain is monumentally beautiful, popular, and powerful Marijuana. If you are looking to really get high and bond with people, take the chronic. Its highness gives a body weakness but a clear and strong mental state. When the It is used, your heart opens up to different possibilities; your conversations are deeper, well thought out, sensible, energetic, confident, and reminiscent. It is simply a weed for association.
Who Is More Suitable To Use Chronic Cannabis?
It is suited for users who are already sociable in nature. If you have a small clique of friends, this is the perfect weed to get high on and talk about simple and complicated life issues.
It is suited for creative people. The cannabis has been known to give the eureka moment. Are you working on a mathematical calculation and you feel stuck? The strain effect can suddenly present the solution to you. It just happens. You are not thinking about the problem, but the Chronic's greatness is in its ability to present solutions to problems you were not thinking about.
Chronic cannabis is suited for people who want to escape the adventurous life. Funny enough, Chronic is a leveler. It makes you level-headed. If your life has been filled with tumultuous circumstances and issues or if you have been going through a rough day, it will help calm your nerves.
Opinion By Growers
Chronic weed strain usually takes a whopping 70 to 84 days for its buds to reach maturity. Growing the weed to perfection will require some skill and it is not one an amateur grower should delve into. However, its yield is usually satisfactory and worth the delicacy of handling. Processing the weed takes some level of care; if not, the beautiful flowery scent may soon be lost before it even gets to the user. The difficulty of growing is usually moderately difficult. In general, growers usually give positive strain reviews.
Chronic Weed Edibility
Super Nova strain increases appetite. If properly processed, it can be mixed with noodles. The result is an intense feeling of fogginess in the head. The fogginess will eventually put you in a deep sleep. Foods eaten during the period of highness usually have an extra deliciousness to them. Chronic strain increases the taste nerves of your palate and tongue. Your taste becomes heightened, and a burger may soon taste like it was made in heaven.
Similar Strains
Mango Kush. More hungry.
Amnesia. More energetic.
Laughing Buddha. More creative.
Pineapple Kush. More uplifting.
FPOG. More arousing.
Lemon Kush. More THC.
Cotton Candy Kush. More uplifting.
Red Dragon. More uplifting.
Summary
Chronic weed strain is definitely worth the greatness of its name. Its defect of smell only makes it even great. When Marijuana is used in secrecy, sometimes, the secrecy makes it even more enjoyable. Just as the Chronic album and Dr. Dre were with faults, so is the Chronic. And just like the former, the weed greatness is in its strengths and its flaws. Super Nova strain gives a sudden highness from the first drag. It makes you high—literally. It weakens your physical senses so that the mind can take over. This cannabis strain is great if you are trying to reach Nirvana—a state of purity of mind. It takes your mind to a place where everything is solemn and the complicated becomes simplified. This Marijuana is not bereft of the smell weakness; however, its weakness in smell is adequately revamped in its strength of quick, beautiful and perfect highness.
Side Effects
Thirst and dry mouth
82% Voted
Give your opinion
Simply let us know how this strain tastes or write a detailed review.
Chronic Strain Cannabinoids
| | | |
| --- | --- | --- |
| THC | Tetrahydrocannabinol, or THC, is a major cannabis chemical compound. It is a psychoactive element that stimulates dopamine release and induces euphoria or happiness. THC-rich strains may be helpful with such conditions as lack of appetite, chronic pains , etc. It is considered to be the primary active marijuana component. | 16.25 - 18.75% |
| CBD | Cannabidiol, or CBD, is a major compound in cannabis, which is non-psychoactive. It is also proved to counteract the side effects of the second major component THC. CBD is widely used for medicinal purposes in rubs, oils and so on. It is helpful in muscle pain cases, may treat arthritis and migraines. Even Greeks used it against pain, while Queen Victoria applied it to get rid of menstrual cramps. | 0.73 - 0.98% |
| CBC | Cannabichromene, or CBC, is a minor cannabinoid, meaning that its quantity in cannabis is quite little. Though it has the same origin as CBD and THC, it is different in functions. Without any psychoactive effects, it is an efficient cannabis compound in combating acne and depression. CBC produces analgesic, antibacterial and anti-inflammatory effects. | 0.34 - 0.6% |
| CBG | Cannabigerol, or CBG, is one of the minor cannabis compounds in adult plants. On the other hand, young ones contain a lot of this antibacterial and anti-inflammatory component. During the growth, CBG is converted into different cannabinoids, mostly THC and CBD. The compound itself increases appetite and decreases eye pressure. | 0.1 - 1.15% |
| CBN | Cannabinol, or CBN, is a trace element in cannabis that is considered to be mildly psychoactive. It appears from oxidation THC, exposed to light and heat. CBN is mostly contained in old cannabis and in traditional hashish. It is effective against insomnia, bacterial infections and appetite loss. | 0.12 - 0.29% |
| THCV | Tetrahydrocannabivarin, or THC-V, is a compound contained in cannabis in trace amounts. Even though it is close to THC molecularly, it is different in effects. This compound may be psychoactive only in large amounts. THC-V reduces blood sugar, controls appetite, stimulates bone growth, etc. African Sativa strains are the richest in THC-V. | 0.16 - 0.6% |
Chronic Terpene Profile
Pinene

Pinene is one of the most widespread terpenes in nature, found in pine trees, basil, nutmeg, parsley, and rosemary. Cannabis containing terpene (alpha-pinene or α-pinene) boasts a strong pine scent. Pinene is responsible for anti-inflammatory, pain-relieving, and anti-anxiety effects.

0.09%

Myrcene

Myrcene (also known as β-myrcene) is one of the most common terpenes found in cannabis, representing more than 20% of the modern marijuana terpene profile. Myrcene has a distinct earthy, musky flavor, resembling cloves. It is responsible for calming and soothing effects of weed. Myrcene is also found in hops, thyme, mango, lemongrass, guava melon.

0.17%

Ocimene

Ocimene (derived from the Ancient Greek word Ocimum meaning basil) is a terpene with sweet and herbaceous flavors, also boasting citrusy and woody undertones. Naturally, ocimene occurs in mint, parsley, orchids, hops, kumquats, mangoes, basil, bergamot, lavender, and pepper. Offers antifungal, anti-inflammatory, and antiviral properties.

0.05%

Camphene

Camphene is terpene common for carrots, pepper, dill, fennel, nutmeg, thyme, as well as other fruits and vegetables. Camphene has a damp, pungent, herbal, minty aroma with pine undertones. In cannabis, mostly found in Indica strains. Camphene causes cooling sensations, having anti-inflammatory, antibiotic, antioxidant, analgesic, and antifungal effects.

0.13%

Humulene

Humulene (also known as α-humulene) is one of the major terpenes found in cannabis, contributing to woody, earthy, spicy, herbaceous, and, mainly, floral aromas of cannabis. Used in modern medicine, humulene offers anti-inflammatory, antibacterial, and appetite suppressant effects, which have been well-researched by pharmaceutical companies.

0.07%

Limonene

Limonene (also known as d-limonene) is the second most common terpene in nature and the third most common terpene in cannabis. It has a powerful citrus aroma and can be found in all citruses, including lemons, oranges, grapefruits, limes, juniper, etc. Limonene is known to elevate moods and provide anxiety, depression, and stress relief.

0.08%

Linalool

Linalool (also known as beta linalool, linalyl alcohol, linaloyl oxide, and p-linalool) is one of the rarest terpenes found in cannabis, mostly in small quantities. Linalool is known for its spicy and lavender aroma, bringing relaxation and calming effects. It is also said to provide anti-inflammatory and analgesic properties that can be useful for athletes.

0.07%

Terpinolene

Terpinolene is one of the most common terpenes found in cannabis; however, It's usually presented in small quantities. Is responsible for piney, floral, herbaceous, and even a little bit citrusy aroma of cannabis. Terpinolene can be found in lilacs, nutmeg, and cumin. In cannabis, terpinolene contributes to the sensation of "freshness." Has the potential to reduce the risk of heart diseases.

0.06%

Phellandrene

Phellandrene (also known as alpha- and beta-phellandrene) is one of the rare terpenes found in cannabis with antihyperalgesic and antidepressive properties. Phellandrene contributes to a minty, woody, and mildly citrus aroma in cannabis. Previously confused with limonene and pinene, phellandrene was eventually distinguished as a separate terpene common for eucalyptus. Also, it could be found in mint, dill, black pepper, cinnamon, parsley, pine, and lavender.

0.15%

Caryophyllene

Caryophyllene (also known as beta or b caryophyllene) is a terpene found in many herbs and spices, such as black pepper, basil, rosemary, and oregano. Cannabis high in caryophyllene delivers a strong spicy, peppery aroma, resembling cinnamon and cloves. Caryophyllene offers potent anti-inflammatory and sedative effects.

0.13%

Total terpenes content

1.00%
Growing Info
Flowering time
70 - 84 Days
Flowering type
Photoperiod
Yield indoor
0.5 - 1 Oz/Ft² (~ 300 g/m²)