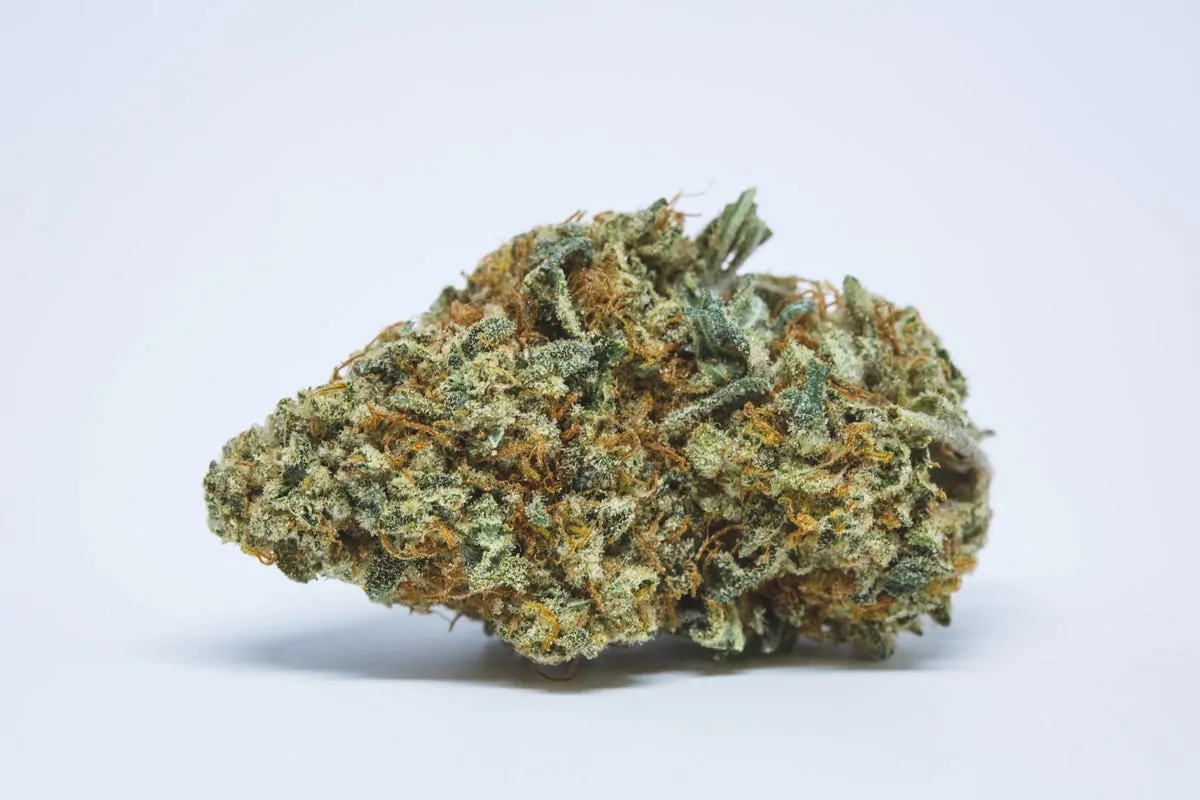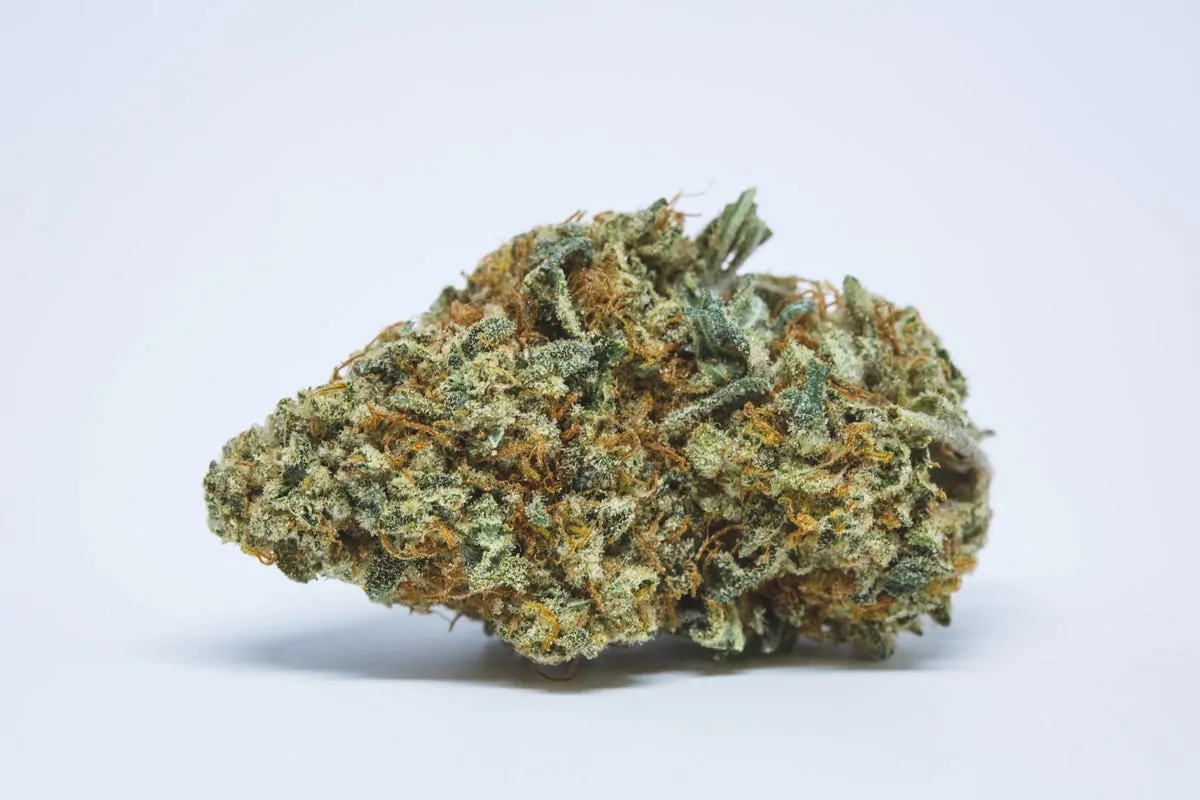 Pestilence
Cannabinoid THC Dominant
THC 17 - 19.67%
CBD 0.38 - 0.49%
Effect Relaxed
Side Effect Dry eyes
Flavor Coffee
Write review
Pestilence Strain Review
CBD
0%
0.4%
0.8%
1.2%
1.6%
2%
Someone said that weed is like shoes, everybody needs a pair but some of them fit better than others. That's why it's useful to know different strain effects and flavors, so you could always enjoy your hangout or alone time to its full extent. When it comes to Pestilence strain, the name suggests a fearsome trip; however, our current review will show that it represents a perfect evening instrument of relaxation with a soothing sweet and earthy flavor.
Do not think for a moment that Pestilence lacks in potency, we'll get more in-depth on this later, for now, let's just say we're taking a journey to uncover the herb that will pin you down to your seat while your perception shifts and turns.
What Percentage Of THC / CBD?
This strain is measured at 10-12 percent THC, meaning it packs a medium THC level compared to other strains on the market; however, it keeps you high and relaxed for a long time despite it kicks you with just 1 percent of CBD.
With the 80-20 ratio in favor of Indica genes, it's easy to conclude you should not plan on smoking a spliff of Pestilence if you need to be productive any time soon.
The History Behind Pestilence Seed Development?
The strain was developed as a cross between West Coast Dawg and Abusive OG which draws genes from the legendary OG Kush. Thanks to its famous lineage, genetically modified cannabis strain Pestilence carries the particular sharp smell and overall high that feels throughout the entire body. WCD is there to level things up and help you experience the ride in a relaxed atmosphere.
Pestilence Effects
You should give the herb some time until it kicks in; mostly it takes around 15 minutes until the high takes over your lower limbs. This is the signal that a well-known feeling of euphoria is about to get over you as your mood mellows down and you get more relaxed and happier.
Another amazing effect of this weed is that you're able to process your thoughts because you become less focused on previous distractions. Even if something was worrying you, the high won't let you get down or unable you to come up with a creative idea.
The hunger is another memorable effect of this strain, so make sure you have your stash of snacks ready and within reach, because you won't feel like going to the store until the effects wear off. For at least two hours, your body is going to experience a pleasant tingling moving from head to toes. This is the period when you'll just want to chill on your couch and enjoy the ride that's intensive but not aggressive.
Medical appointments of Pestilence cannabis strain
We mentioned hunger as one of the effects, however, this aspect of the high can help people who want to gain a few pounds or suffer an eating disorder. Furthermore, the soothing and calming sensation we get while burning these buds makes Pestilence strain a common cure for migraines and depression, or even insomnia because it's known to cause sleepiness with some users.
Negatives of Pestilence strain
The negative effects that follow the use of this strain include dry mouth, dry and notably red eyes, as well as a slight paranoia that might turn into a big problem depending on the user.
What Are The Reasons To Choose Pestilence?
There are so many different aspects of cannabis that we consider when choosing our next supply. We'll take a look at some of which we find the most influential.
Looks
Buds are not that large, however, these olive green irregularly shaped flowers are quite full and if you would press an average bud between your fingers you would feel it's spongy and relatively thick.
Smell and aroma
After a while in a baggy or a jar, Pestilence has an earthy, sharp scent that's typical for its lineage. When ground, however, you could smell the hash due to the OG material within this strain.
Flavor
There is a taste of cocoa and caramel underneath the palate while exhaling the smoke, followed by a faint woody aftertaste. The overall flavor is smooth and pleasant.
Qualities
Takes about 8-10 weeks to grow, which is relatively fast. Also, when grown it provides you with 250-400 grams per square meter of space.
For Whom Is This Strain Most Suitable For?
Pestilence has a strong soothing effect, which makes it perfect for those of us who need to take some load off and enjoy the evening after a long day's work. It is also agreeable with social gatherings where you need a little extra creative kick to spice up a friendly gathering and cause a few laughs. The flavor is best felt using a bong, but if you're accustomed to liquid or wax vaping it might produce a bit stronger buzz than expected.
Opinion By Growers
Weed farmers say that it's not easy getting your hands on good seeds, however, other than that this cross between Sativa and Indica grows fast, delivers a recommendable harvest, and grows outdoors as well as in a controlled environment. The plant grows short, which leaves you with keeping an eye on leaves that you should occasionally trim down to provide enough sunlight to all parts of the plant.
Considering flexible growing conditions, Pestilence shows a typical Indica morphology which growers highly appreciate. The strain is relatively new, but it's good enough to consider short maturation period, generous harvest, and high-quality buzz, we can expect to see herb growers show much appreciation for this plant.
How To Grow Pestilence?
The plant grows indoor and outdoor as long as the weather is optimal, meaning there is enough sun and humidity. However, since the seeds are not easy to come by, it's also possible to get a healthy plant and clip a small branch or a stem to get the root going and then cultivate it as a clone.
It's necessary to prune the plant from time to time so you would allow the sunshine to reach lower nodes.
The flowering process takes between 8 and 10 weeks, after which you can start harvesting and clipping those buds.
Useful To Edibles-Cooking?
Pestilence might smell odd when burnt, however, mixed with the right ingredients you can enjoy potent brownies with a nutty flavor that also contains a coffee-like taste.
Related Or Alternatives Strains?
When it comes to cannabis strains that are similar to Pestilence, there are a few contesters that go hand to hand, as well as some pretty powerful alternatives. Here are a few mentions:
Four Horsemen Haze
Banana Peel
Chemdawg 104
Divine Apocalypse
Summary
Now that you know what Pestilence is, how it kicks, how powerful it is, and where to find it, it's up to you to choose if it's the right kind of herb for you. One thing is sure, this rare and unusual strain gives you the chance to experience a unique high that you'll enjoy coming back to.
Side Effects
Thirst and dry mouth
83% Voted
Report feelings
Let us know how does this strain makes you feel or just simply leave a review.
Pestilence Strain Cannabinoids
| | |
| --- | --- |
| THC Tetrahydrocannabinol, or THC, is a major cannabis chemical compound. It is a psychoactive element that stimulates dopamine release and induces euphoria or happiness. THC-rich strains may be helpful with such conditions as lack of appetite, chronic pains , etc. It is considered to be the primary active marijuana component. | 17 - 19.67% |
| CBD Cannabidiol, or CBD, is a major compound in cannabis, which is non-psychoactive. It is also proved to counteract the side effects of the second major component THC. CBD is widely used for medicinal purposes in rubs, oils and so on. It is helpful in muscle pain cases, may treat arthritis and migraines. Even Greeks used it against pain, while Queen Victoria applied it to get rid of menstrual cramps. | 0.38 - 0.49% |
| CBC Cannabichromene, or CBC, is a minor cannabinoid, meaning that its quantity in cannabis is quite little. Though it has the same origin as CBD and THC, it is different in functions. Without any psychoactive effects, it is an efficient cannabis compound in combating acne and depression. CBC produces analgesic, antibacterial and anti-inflammatory effects. | 0.16 - 0.85% |
| CBG Cannabigerol, or CBG, is one of the minor cannabis compounds in adult plants. On the other hand, young ones contain a lot of this antibacterial and anti-inflammatory component. During the growth, CBG is converted into different cannabinoids, mostly THC and CBD. The compound itself increases appetite and decreases eye pressure. | 0.16 - 0.91% |
| CBN Cannabinol, or CBN, is a trace element in cannabis that is considered to be mildly psychoactive. It appears from oxidation THC, exposed to light and heat. CBN is mostly contained in old cannabis and in traditional hashish. It is effective against insomnia, bacterial infections and appetite loss. | 0.1 - 0.29% |
| THCV Tetrahydrocannabivarin, or THC-V, is a compound contained in cannabis in trace amounts. Even though it is close to THC molecularly, it is different in effects. This compound may be psychoactive only in large amounts. THC-V reduces blood sugar, controls appetite, stimulates bone growth, etc. African Sativa strains are the richest in THC-V. | 0.38 - 1.14% |
Pestilence Terpene Profile
| | |
| --- | --- |
| Pinene | 0.15% |
| Myrcene | 0.37% |
| Limonene | 0.07% |
| Sabinene | 0.22% |
| Caryophyllene | 0.19% |
| Total terpenes content | 1.00% |
Grow info
Flowering time
70 - 80 Days
Flowering type
Photoperiod
Yield indoor
1 - 2 Oz/Ft² (~ 400 g/m²)
Pestilence strain lineage
Pestilence Relationship between terpenes and tastes