About Endoca
Endoca started life as a small clinic in Denmark, which was founded by the owner of the company Henry Vincenty. More on that later. He traveled across the globe in the search for the best and the most effective methods humans can use to boost their health and to increase their lifespan. Surprisingly, he discovered that proper nutrition with the help of nature is the answer. That help from nature was marijuana!
The first-ever made Endoca CBD oil was used in the aforementioned clinic for the first time. Local patients started considering hemp as the key solution for their problems and one that can help them improve the quality of life while prolonging it at the same time. The clinic was launched 10 years ago.
The clinic also had a mission to make hemp products closer to people and to eliminate the "unknown" factor. We can add that this happened naturally and without any stress or complications. An interesting fact is that many people started paying so much attention to marijuana and hemp products in general, so Henry had to give the seeds and extracts away for a long period of time. Then, he decided to start a company that will match this goal. At that very moment, Endoca was born. Henry Vincenty then started a new website with the store option and managed to increase the popularity significantly within months and to become one of the largest hemp sellers out there. The site and, therefore, the company was launched in 2013 while the aforementioned clinic was launched a few years earlier.
---
Featured in: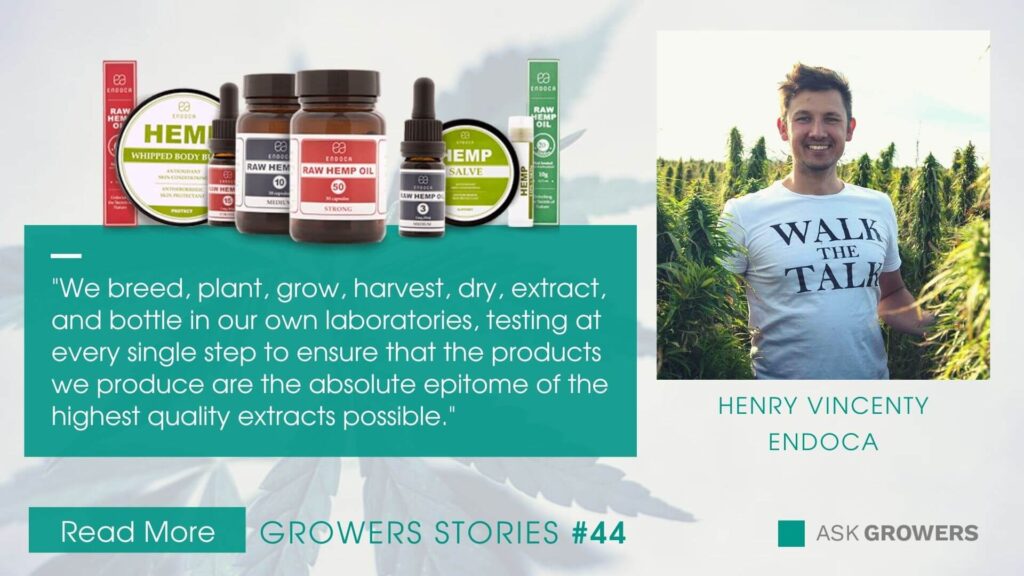 Read more
Back on top