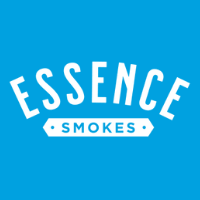 Essence Smokes Shipping Terms:
All packages shipped out of the Fulfillment Center within 1-2 business days of your payment processing successfully.
HQ Location
Denver, Colorado
Essence Smokes Review
Essence Smokes was launched in 2020, headquartered in Denver, Colorado, and owned by Harvest Ventures West, LLC. The brand specializes in smoking products featuring CBG-rich hemp. The company's smokes contain no nicotine and tobacco and come with 1,000+ mg of cannabigerol per pack. All products meet the Farm Bill's THC threshold with less than 0.2% THC in their content.
The company nurtures a distinct approach to hemp flower selection for smokable products under its name. It's currently the only producer of premium-quality CBG hemp smokes across the USA. The brand claims to use potent, US-grown CBG hemp cultivated in line with rigorous organic growing practices and zero additives in the content. Users are also treated to unbleached hemp rolling paper and biodegradable filters, which ensures an all-natural, eco-friendly smoking experience and high CBG bioavailability. All quality-conscious users can study the COAs for products on the website.