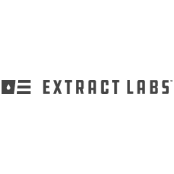 Extract Labs Shipping Terms:
Free shipping for orders $75 or more through USPS Priority Mail only. They offer 2–4 day delivery with USPS Priority mail, or 1–3 day expedited shipping with USPS Express.
Available In
USA,
Other Countries
HQ Location
Lafayette, Colorado
Management
Craig Henderson, Founder
About Extract Labs
Extract Labs is a CBD brand and also a cGMP lab founded in 2016. The brand was born by combat veteran Craig Henderson who witnessed the benefits of CBD in the veteran community and wanted to make these benefits available to everyone. Years later, this company is now featured in Vet100 as one of America's Fastest Growing Veteran-Owned Businesses according to Inc. 5000.
The company offers a broad range of products, including CBD concentrates, vape juices, bath bombs, chocolate, coffee, isolates, topicals, gummies, capsules, oils, and products for pets. The offered products vary by cannabinoid type. The available options include:
CBD
CBG
CBN
CBC
CBDA
CBGA
Delta 8 THC
Delta 9 THC
THC-0
HHC
Having its own lab, the company takes full control over the manufacturing product and, thus, delivers top quality. The products are manufactured using carefully selected American hemp grown by local Colorado farmers. After the hemp is harvested, all other processes, including extraction, distillation, isolation, and others, take place in the company's in-house facility in Boulder. The brand only uses the CO2 extraction method. And all products are claimed to be all-natural and clean, with no fillers, pesticides, heavy metals, artificial colors, preservatives, etc. Also, Extract Labs is Halal, vegan, OU Kosher certified, and carefully complies with the Food and Drug Administration's regulations.
The products by Extract Labs can be purchased directly on the company's site. The brand offers regular discounts, including a 50% discount to certain groups of customers, such as veterans, military, teachers, health care workers, etc. Also, there is a great rewards program for loyal customers. And the company also offers its products internationally. However, the brand is not liable for any local regulations, laws, fees, or taxes.