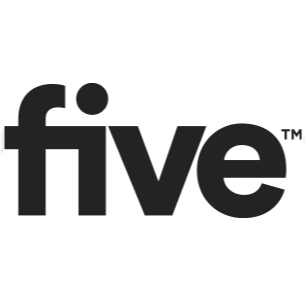 Five CBD Shipping Terms:
Free Shipping on U.S. Orders $60+
All orders under $60 will have a $1.99 shipping rate for 7 - 10 Business Days.
HQ Location
Laguna Beach, California
Management
John Larsen, Founder
About Five CBD
Five CBD is a brand that specializes in full-spectrum cannabidiol. The company was founded in 2020 and is located in Laguna Beach, California. The brand's name comes from its commitment to all parts of the hemp plant. From a 5:1 ratio of cannabidiol to all minor compounds - the company promises to deliver the full power of hemp right to your doors.
The products offered by the company include CBD oils, gummies, capsules, chocolate, and rosin gummies. It's important to note that Five only produces fully-powered full-spectrum products. That is, all items contain both CBD and THC. As the company claims, hemp for its products is sourced from the best farms across the US. However, Five CBD doesn't mention the extraction method it uses.
The brand is known for offering a variety of deals and discounts. First of all, new users can get a one-time 25% discount for taking the quiz about CBD.
The subscribe and save program offers you free shipping and an additional 30% off on your orders. Also, there is a special program that gives 40% off monthly to veterans, first responders, and healthcare workers. And there is free shipping for US orders over $60, plus lots of on-site discounts and deals.
All products by this brand are tested by third parties. You can discover all certificates of analysis right on the company's site.
Askgrowers Picks
Full Spectrum Cbd + Thc Gummies, Sour, 20ct
TypeCBD & THC
UsagefilterVegan
Cbd25 mg per gummy
Thc2 mg per gummy
FlavourSour Blue Razz, Sour Redberry, Sour Lemon, Sour Orange
Price $29.99
View on Official Website
Full Spectrum Cbd + Thc Gummies, Sour, 40ct
TypeCBD & THC
UsagefilterVegan
Cbd25 mg per gummy
Thc2 mg per gummy
FlavourSour Blue Razz, Sour Redberry, Sour Lemon, Sour Orange
Price $55.99
View on Official Website