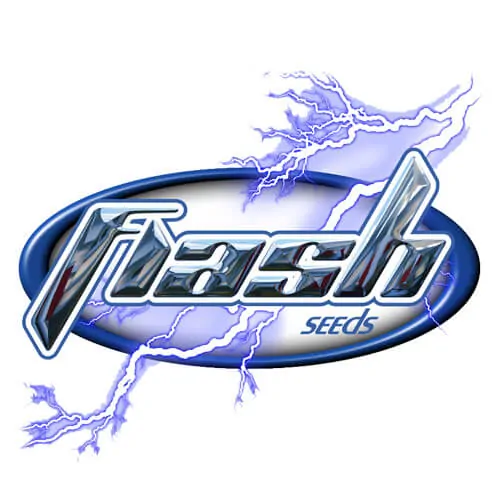 Available In
USA,
Canada,
Other Countries
About Flash Seeds
Flash Seeds is specialized in producing the finest auto-flowering seeds in the world. The new project is created by the very experienced auto-flower seed breeder Stitch who works together with a team of famous breeders to cultivate the best auto-flower seeds on the market. Due to the passion that Flash Seeds has for cultivating the best auto-flower seeds, one can expect intense flavors with top quality from their products.
Their Sativa strains can grow up to two-three meters and give powerful yields that can be compared to non-automatic plants, therefore, some of their products earned the title 'Super Automatics'.
Flash Seeds currently offers a 15% reduction on every order. Delivery to all European countries is available.
Why Choose Flash Seeds?
Guaranteed quality. By personally supervising the quality of the cultivation, Stitch, the founder of Flash seeds, guarantees the best quality in the world that auto-flower can possibly offer.
Best auto-flower in the world. Flash Seeds has the best auto-flower seeds on the market. Their seeds are also called 'Super Automatics' due to the gigantic yield they can give.
Medical benefits. The auto-flower seeds of Flash Seeds also have proven medical benefits. Their seeds are being used by diverse people to treat mental and physical illnesses.
Exclusive professionals. All of the Flash Seed breeders are exclusive professionals in their jobs each with several years of experience in auto-flowering cannabis seeds.
15% off on every order. Flash Seeds currently offers a 15% off reduction on every order!