About Fox Hollow Flora
The Fox Hollow Flora is a company that is passionate about helping people reconnect with the cannabis plants and their benefits.  They strive to achieve this mission by supplying quality cannabis flower varieties and serving consumers with integrity. This company is a superior cannabis producer in Eugene, Oregon. This brand creates products from flower extracts, buds, and strains. The goal of the team is to reach the high requirements of the Pacific Northwest cannabis market. Fox Hollow Flora products are unmatched, unlike any other.  This company supplies and distributes its products to dispensaries, clients, and customers in and around Oregon. 
Why choose Fox Hollow Flora
Read on to know why Fox Hollow Flora is loved by Oregon's customers. 
Excellent customer support: Fox Hollow Flora has staff who are always ready to assist and guide consumers about the products. The company has enormous data and information storage facilities about the cannabis strains and the highly potent concentrations
100% vegan and organic: Fox Hollow Flora products contain ingredients that are 100% vegan and organic. The ingredients are specially picked by only experts with a keen eye to details and specifics of the plants. 
Active nutrients: The flowers and buds are plucked from naturally cultivated plants. The team makes sure the lighting, manure, temperatures, and active nutrients used are all conducive towards healthy and highly potent yields. 
Innovations: Fox Hollow Flora taps into the power of modern innovative technologies to grow the finest cannabis. However, the owners also make use of traditional methods, strategies, and techniques that retain the wholesome naturalness of the plants.
---
Featured in: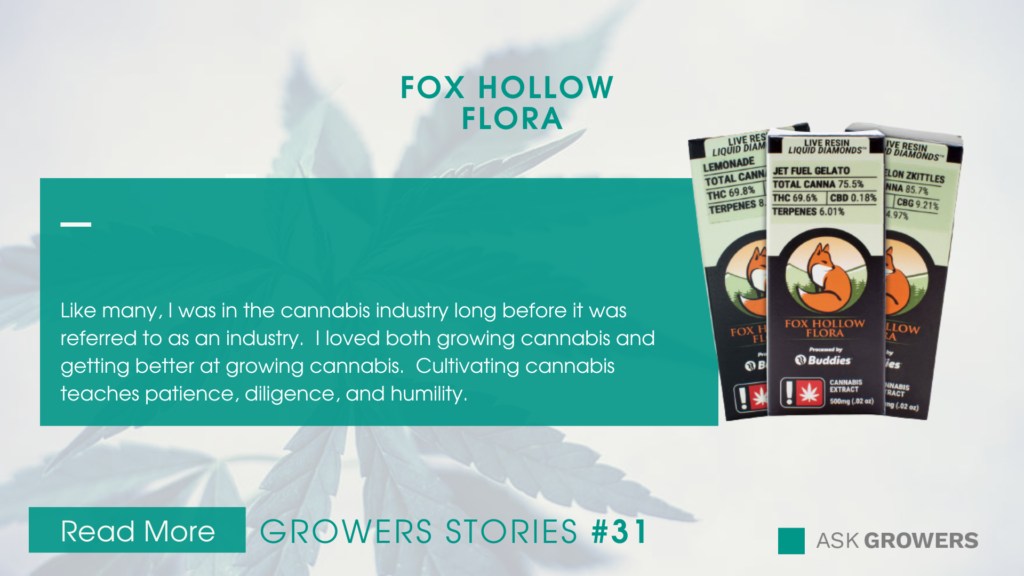 .
Read more
Back on top