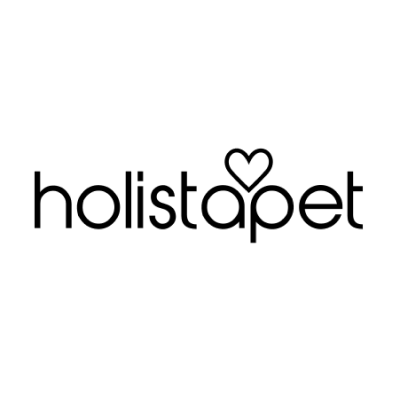 HolistaPet Shipping Terms:
FREE Shipping on Orders Over $50
HolistaPet Review
Founded in 2016, the company has its headquarters in Commerce, California. HolistaPet is committed to providing high-quality, all-natural remedies to help pets with various conditions like anxiety, arthritis, and more. They distinguish themselves by employing comprehensive lab testing, ensuring that all products are non-GMO, gluten-free, and vegan. The company works with domestic farms in the United States for sourcing their raw materials, which allows them to maintain stringent quality control over the hemp used in their products.
Transparency is key for HolistaPet, and they provide detailed third-party lab test results for every product they offer. These tests are meant to affirm the purity and potency of their CBD, ensuring it is free from harmful levels of THC, pesticides, or heavy metals.
The brand's mission is rooted in the belief of enhancing the quality of life for pets through natural options, devoid of harmful side effects. They have an array of products, ranging from CBD oils, capsules, and treats specifically formulated for dogs, cats, and even horses.
HolistaPet also takes an active role in social responsibilities. They participate in charity work and offer special discounts to shelters and rescue organizations, in line with their mission to make natural healthcare accessible for all pets.
On the technical side, they utilize CO2 extraction technology, one of the cleanest and most sustainable methods to extract CBD oil from hemp plants. While information on the exact number of cannabis strains used or growing facility size might not be readily available, they do focus on sustainability by opting for eco-friendly packaging and responsible sourcing practices.
Askgrowers Picks
Relief Pet Balm
TypeFull Spectrum
UsagefilterPain Relief, For Cats, For Dogs
Cbd200 mg
Thc< 0.3%
FlavourNatural
Price $29.95
View on Official Website
Well CBD Bites
TypeFull Spectrum
UsagefilterOverall Wellness, For Dogs
Cbd5 mg
Thc< 0.3%
FlavourCreamy Coconut
Price $24.95
View on Official Website