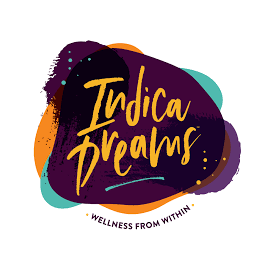 Indica Dreams Shipping Terms:
Free Shipping on Orders $79+
HQ Location
Orlando, Florid
Indica Dreams Review
Indica Dreams is a CBD and wellness company founded in 2020 and located in Orlando, Florida. The brand's founder, Nina Lowman discovered the benefits of holistic medicine and CBD back in 2017, when her mother was very sick. After helping her mom recover, Nina started delving deeper into the studies of CBD and the hemp plant. She acquired a Ph.D. in Alternative Medicine and started Indica Dreams after she hit a wall trying to find a brand that was right for her.
Indica Dreams has a very thorough range of products, which includes CBD oils, flowers, gummies, tinctures, topicals, pet oils and treats, bath bombs, candles, and Delta 8 THC goods. For its products, the company selects organic hemp grown at American farms. For the extraction, the brand uses the CO2 approach which doesn't harm the environment and allows the extraction of pure CBD with all its benefits.
According to the company itself, all Indica Dreams products are given three rounds of testing in certified third-party labs. All certificates of analysis are provided on the brand's site.
Indica Dreams sells its products right from its websites. For customers who join the company's mailing list, Indica Dreams offers the best promotions, deals, and 10% off the first order. Also, there is a rewards program and regular sales. Shipping is available within the US, as well as internationally.