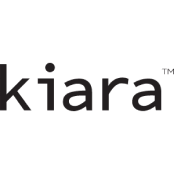 kiara Shipping Terms:
Free shipping on all orders over $99. Free shipping on all orders! Delivery time is currently 7-14 business days.
Available In
USA,
Other Countries
HQ Location
Appenzell, Switzerland
Management
Oren Landa, CEO
About Kiara
Kiara is a Swiss-based plant extract company. It is a family business founded in 2005 by passionate alternative therapists, committed to studying and formulating plant medicine. The company is located in Appenzell, Switzerland. The brand's mission is to make potent, top-tier CBD goods available to everyone in the world.
Kiara offers a full range of product types, including CBD oils, tinctures, topicals, capsules, and vapes. Apart from the product type, the items on the company's site are divided by their therapeutic effect. There are goods for pain, anxiety, sleep, recovery, skin, and everyday use.
To produce its products Kiara uses only Swiss-grown, certified Bio-Swiss-hemp. According to the company's team, they grow, extract, and formulate almost all of its products on their own. In some cases, when they can't grow something, they purchase raw materials from other fair trade family businesses with whom Kiara has had long-term partnerships. This approach enables the company to create products that match the highest standards of quality and are free of GMOs, heavy metals, pesticides, and artificial fertilizers.
A few other notable facts about this brand are that all their products are third-party tested (with lab results available on the site) and that the company's goods are widely used by practitioners in clinics, which marks high quality.
Kiara products are all available on the company's official site. The website is international and translated into several languages, including German, Spanish, French, and others. The company delivers its products all over the world. Free shipping is available for all orders within North America and the UK. Also, the brand offers regular discounts, deals, and the possibility to get a pack of free samples for new customers.